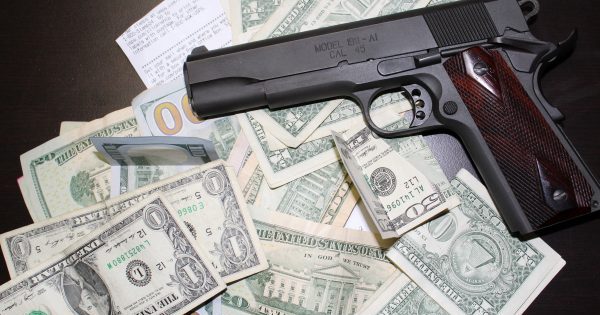 The Oregon State Police has posted a memo on social media announcing that Measure 114, the state's ultra-restrictive new gun control law, will take effect at 12 a.m. Dec. 8, according to the Secretary of State's office.
According to the memo, OSP "is working very closely with the Department of Justice, the Oregon State Sheriffs' Association and the Oregon Association Chiefs of Police to assess the required processes that need to be completed to implement this law."
Beaver State gun owners and grassroots Second Amendment activists contend the new law will effectively shut down gun sales because law enforcement agencies will not be able to provide the required training and have no mechanism to issue permits to purchase firearms. There is already something of a "rush" on gun shops to beat the new law, but this appears to be straining the state's background check capabilities.
Kevin Starrett, head of the Oregon Firearms Federation, detailed the current situation to Liberty Park Press via email.
"The Oregon State Police are statutorily required to respond to background check inquiry within 30 minutes," he noted. "If they cannot provide an approval or denial, they are required to put the inquiry into 'delay' status. In the vast majority of cases where they are not approving (which is very large) they are not providing ANY status for the buyer. This means the buyer is not protected by the laws, which while infrequently followed, allow a buyer to take possession of a firearm in three days should the OSP not do its job."
Starrett said the current situation "is leaving thousands of law abiding Oregonians in limbo while the clock ticks down to the implementation of Measure 114, which will mean that no one can purchase any firearm for the foreseeable future, even those who attempted to purchase before it went into effect.
"This is a clear violation of state law and just a down payment on what is coming when 114 goes into effect," he added.
According to the OSP memo, "For the month of November 2022, approximately 63% of the requests received into the OSP Firearms Instant Check System (FICS) unit have been approved. The remaining transactions must be evaluated by an OSP employee to determine what caused the person to be kicked out of the automated process. If applicable a manual correction can be made, and the application can be approved."
Meanwhile, the Second Amendment Foundation is preparing to challenge the new law in federal court. The Oregon Firearms Federation has also posted this message on its website: "We are all in on this fight. Oregon Firearms Educational Foundation will use every resource at our disposal to overturn this mean spirited, evil attack on our rights in court. Period. But we have to act fast to save the many small businesses that the "people of faith" in Portland have been working to destroy."