A New Jersey shooting club that caters to the needs of Orthodox Jewish gunowners is challenging two major Jewish organizations in an effort to get the Orthodox community to become more accepting of the idea of gun ownership, according to a report on JPupdates.com.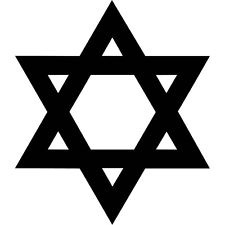 Golani Rifle and Pistol Club was established in 2003 to enable people who desire an extra level of personal protection, as well as those who enjoy shooting for sport, to improve their marksmanship skills and participate in gun club events, usually closed to observant Jews because they tend to be held on Shabbos.
The Teaneck-based Golani—which adheres to a strictly kosher menu at its events—boasts more than 50 members throughout New Jersey and Pennsylvania. Given the group's mission to promote "responsible use and ownership of firearms for the Jewish community," it's perhaps unsurprising that it is frustrated by the positions of both the Orthodox Union (OU) and the Rabbinical Council of America (RCA) on gun control.
A lengthy statement released by Golani on Sept. 15 that was signed by 12 rabbis from throughout the United States sharply criticized both organizations for their stated views on gun ownership. The OU declared its support in April 2013 for federal gun control legislation, calling on elected officials in Washington to pass proposals that would ban assault weapons and enact other measures following the 2012 Newtown, CT, school massacre.
In a July resolution on gun violence in America, the RCA said that it condoned gun ownership only when needed for self-defense, endorsed restricting easy access to weapons and ammunition, and that it discouraged any gun usage for sport or recreational purposes. Rabbi Steven Pruzansky, spiritual leader of Congregation Bnai Yeshurun in Teaneck and an RCA member, was one of the rabbinical signatories of the opposition Golani statement.
A number of Rabbi Pruzansky's congregants belong to Golani and he considers himself to be an honorary Golani member. Rabbi Pruzansky criticized his own RCA and the OU for putting out statements that were patently unclear.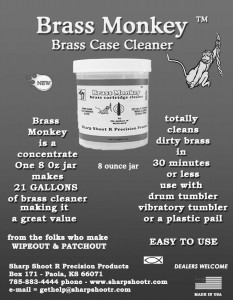 "A resolution decrying gun violence is irrelevant," Pruzansky stated to VIN News. "Everyone is against gun violence. While the RCA's statement made some conciliatory statements towards gun ownership it was widely perceived as hostile towards Jewish gunowners."
The OU's position on gun control focuses on what director of public policy Nathan Diament terms "common sense gun safety legislation," another phrasing designed to garner public support for gun control. Explaining how the OU formulates many of its positions, Diament says, "People from our member shuls are able to come to the convention and propose resolutions. On issues like this where this diversity of rabbinic opinions, there is more of an open process, where people who are constituents of the OU are able to influence potential policies."
Golani member Josh Levy praised the group as a unique haven for those who are Shomer Shabbos to obtain proper gun training.
"We're not pushing any particular line and we don't have any particular stand apart from Jews and any other people should be able to learn how to use a gun if they want to," remarked Levy.
"It is a relaxed environment," he said of the shooting club, "where anyone of any background can get training or simply learn a little more about shooting and self-defense. We want everyone to be prepared to do whatever they feel comfortable doing should they be attacked. We want people to be prepared to defend themselves, their families and their communities in a sober and prudent manner that is consistent with Torah law."
Levy added that safety is naturally a vital factor when deploying a gun, noted that such a weapon can often save its owner's life. "We should be very careful with guns but Jews are a careful people," he said. "Any reasonable adult could learn to do this safely."
According to Levy, the RCA's position on gun control contradicts the Torah's directive to defend oneself against an attacker. "They (the RCA and OU) really didn't consider anything like the full range of Jewish history," said Levy in a reference to the Chanukah and Purim military victories.