New Dueling Tree target from Birchwood Casey®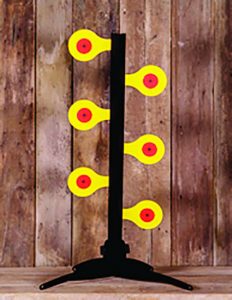 The new Dueling Tree AR500 Centerfire Handgun Target from Birchwood Casey® provides fast-paced action that you can see and hear. The AR500 Dueling Tree features six paddles that are 6" in diameter and 3/8" thick. The paddles are constructed of tough, durable AR500 steel. The Dueling Tree has six plates that swing from side to side when hit, providing constant shooting action. The heavy, AR500 steel construction ensures the targets will stand up to long-term use with centerfire handguns. The Dueling Tree features a canted stand with four stable legs that make shooting safe. There are no springs or mechanisms required for the target to reset, making it almost maintenance free. The stand is easy to assemble without tools. Each paddle includes orange replaceable Target Spots™ for increased visibility. The AR500 Dueling Tree comes with a hard, molded transportation case. Made in the USA, MSRP is $399.99. More info online at: birchwoodcasey.com or phone 800-746-6862.
---
Action Target launches new PT Gong Series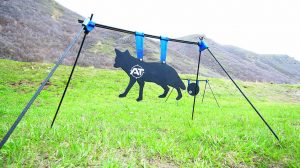 Action Target Inc. of Provo, UT, has expanded its line of steel targets by offering the new PT Gong Series of steel targets featuring The Last Stand system. The patented Last Stand system is made of a self-healing polymer that can handle hundreds of rounds before replacement. Gongs hanging from ropes and chains can break in one shot but the self-healing polymer gives The Last Stand durability that Gongs have not seen before. The leg brackets make adjusting each leg height fast and easy to provide stability on any terrain. Action Target PT Gong Series includes: circles from 4-18 inches, IPSC Torsos for training and life-size animal shapes including: Boar, Coyote and Prairie Dog. .25 inch, .375 inch and .500 inch are available. For more information, visit online at: ActionTarget.com.
---
New shotgun belt and shotgun bandolier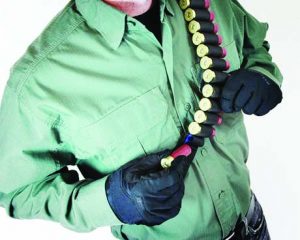 Mossberg® Gear, an Idaho-based creator of top-quality licensed outdoor products that mirror Mossberg's tradition of design innovation, performance and reliability, has announced their new Shotgun Bandolier and Shotgun Belt. The Mossberg Shotgun Bandolier stores up to 45 shells. The shells are in easy reach and stay in the same place and in the same orientation, making for quick reloads. Designed for heavy-duty field use, the bandolier is constructed of durable nylon with reinforced stitching and nonslip elastic storage loops that can hold 12, 16 or 20 Ga. shells. With heavy duty tri-lock buckle, it is fully adjustable from 48" to 58," and includes a removable five shell storage pack. MSRP $29.99. The adjustable shotgun belt keeps up to 25 rounds ready-to-go at your belt line so you can quickly reload. MSRP $26.99. For more information, visit at: mossberggear.com.
---
Match grade brass for 6.5 Creedmoor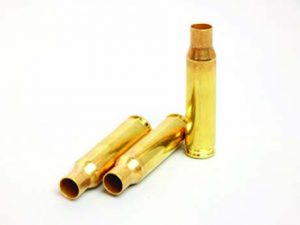 From what we have seen and heard finding quality and reasonably priced ammunition for the 6.5 Creedmoor is few and very far between. Only a handful of manufacturers have come out with 6.5 Creedmoor ammunition and Kinetic Industries has come up with a way to fill the gap in the market.
Kinetic Industries' solution is to produce a match grade brass casing that is affordable and reliable. Their brass is manufactured-in-the-USA of high quality materials and they can manufacture for private label with customized head stamps.
Of course they all they also offer an ample line of high quality, private label, match grade brass for other calibers at competitive pricing.
By employing lean manufacturing principals, they are able to provide you with quality product, flexible production processes and customized solutions resulting in a sustainable and valuable partnership.
For more information, contact Kinetic Industries, Eden Prairie MN 55344; phone: 952-224-4865; online: Kinetic-Ind.com.