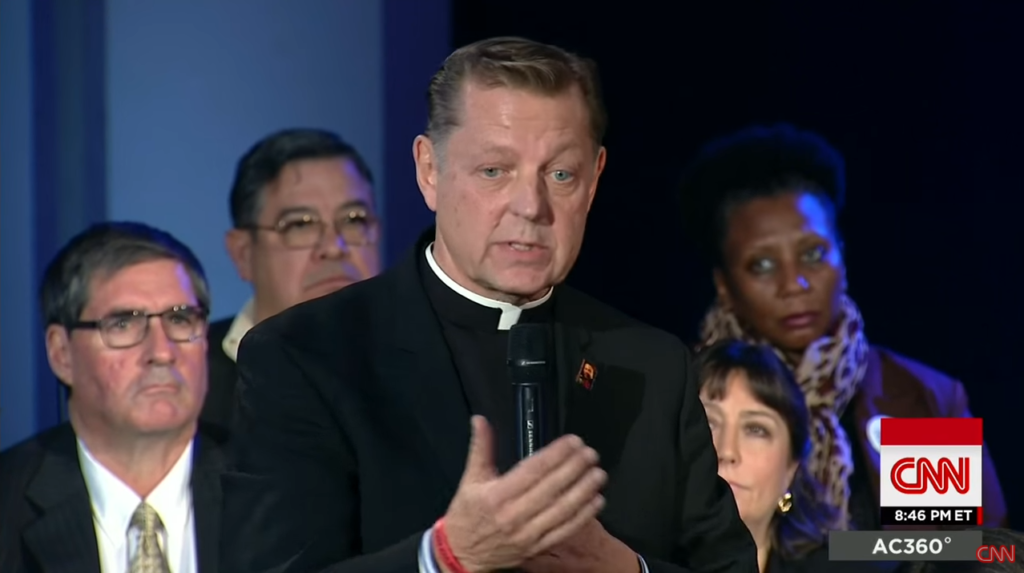 The Chicago Sun-Times is reporting that Father Michael Pfleger, a prominent Windy City gun prohibitionist and activist, has been asked to "step aside" from his duties in the Auburn Gresham parish "following revelations of a decades-old sexual abuse allegation against a minor."
The announcement came in a letter to the St. Sabina Church community from Cardinal Blasé Cupich, the newspaper reported. Pfleger, the newspaper said, could not be reached for comment. However, a parish group released a statement supporting Pfleger, saying they believe the allegations are "unfounded." The accusation dates back 40 years, according to published reports.
Pfleger has been an outspoken gun control proponent in and beyond Chicago for decades. He is most famous for leading a demonstration outside of Chuck's Gun Shop in Riverdale, a Chicago suburb, during which he suggested that store owner John Riggio should be "snuffed." Pfleger later insisted he did not realize the term referred to killing someone, in street parlance.
In a statement on his Facebook page, Pfleger wrote, "I can't possibly respond to the hundreds of Texts, emails, and calls that I have received from all across the nation since yesterday. I am devastated, hurt and yes angry, but I am first, a person of Faith, I Trust God. Please keep me in prayer and the Faith Community of St. Sabina. I have been asked by the Diocese not to speak out at this time. I am Blessed with good leadership and amazing members, whom I love.. Pray also for the person, my life is more than a 40 year old accusation, and on that and my Faith I will stand…The Lord is my Shepherd….. I love you…"