by Joseph P. Tartaro | Executive Editor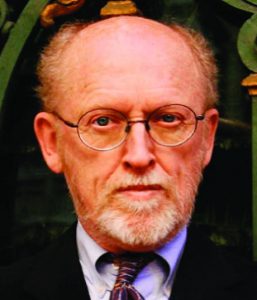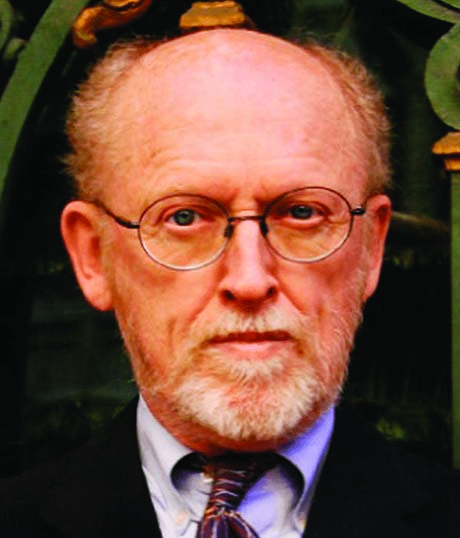 Robert L. "Larry" Wilson, noted firearms author, researcher, scholar, historian and literary powerhouse passed away unexpectedly in his San Francisco, CA, apartment located on historic Telegraph Hill on Dec. 10, 2016. Wilson was 77 years old, and a long-time resident of both Hadlyme, CT and San Francisco.
I was surprised to hear of his passing in an American Rifleman magazine memoriam since I had spoken with Wilson by phone shortly before his passing. At that time he considering a visit to Western New York on a research project related to some historic firearms collection.
Wilson was born June 24, 1939, in St. James, MN, the son, nephew and grandson of Presbyterian ministers. His family moved to Minneapolis when he was 10, and the always inquisitive Larry spent a lot of time putting together model cars, planes and guns, in addition to taking in grade-B Western movies. He was also fortunate to visit many significant American historic places when going on family trips.
His first job was delivering the Minneapolis Star & Tribune newspapers, which helped fund his budding collector interests. By 14, he and his older brother Jack had amassed a collection of approximately 75 firearms, ranging from an inexpensive .22-cal. Remington bolt-action rifle to various Civil War and Wild West revolvers, derringers and rifles,
As an undergraduate, Wilson studied history and art on a scholarship at Carleton College. His first book, Samuel Colt Presents, a 314-page publication of the Wadsworth Atheneum was released in 1961, when Wilson was only 22. His most recent publication was History and Art of the American Gun.
Almost anyone who has collected a few books about guns and gun companies or engravers owns at least one, if not many, of the books written by Wilson in his long career. Among them are several on such storied manufacturers as Colt, Ruger, Winchester, Beretta, guns types such as the Peacemakers and Derringers, and historical figures like Buffalo Bill Cody and his guns as well as President Theodore Roosevelt.
In addition to authoring or coauthoring more than 50 books, Wilson also penned 325 articles for a variety of magazines and periodicals, plus he wrote countless gun descriptions for firearms auction catalogs. Keenly interested in museums and historic houses/landmarks since childhood, Wilson visited more than 800 such institutions over the years. Often, he was a consultant to the museums he visited.
According to S.P. Fjestad, Wilson was also interested in an almost endless variety of subjects, including firearms, cars and automotive racing (especially Formula 1), architecture, music, fine art, engraving (he was responsible for the renaissance of American engraving in the late 20th century), museums, cinematography, superb culinary creations, and the history of the American West.
Others described Wilson as "America's leading authority on antique firearms" and as the foremost authority and patron of engraving. In addition, he consulted and advised museums around the world.
Yellowstone Press considered Wilson the most published author in the history of firearms.
In 2004 Wilson was selected "The Jack Slack Writer of the Year" by Leupold & Stevens, as well as the "Shooting Sports Ambassador" by the World Forum on the Future of Sports Shooting Activities. R.L. Wilson has appeared in numerous television documentaries – among them the History Channel's "Tales of the Gun," A&E's "Story of the Gun" and "The Real West" (narrated by Kenny Rogers) and the PBS American Experience "Annie Oakley."