Massachusetts can't Impose tax on firearms
Dear Editor:
Re: The added gun tax proposed in MA.
"…propose increasing taxes on firearms by 4.75 percent…"
Rights cannot be taxed, or they are not rights.
It is "settled law" by the US Supreme Court, that a right cannot be taxed, from a "licensing right" to hand out literature in public to taxing the paper or ink to produce publications.
In MURDOCK, the Supreme Court came down heavy on a Pennsylvania town that demanded a license fee to hand out religious literature.
It therefore goes without saying, that in no way, shape or form can a tax be put on the purchase of any "arm" under the Second Amendment.
For then it would NOT BE a right.
Don Schwarz
Stoughton, MA
---
 Can Demos find leader Among younger Kennedys
Dear Editor:
After reading a story in the Boston Herald about the "listless Democrats" finding a possible leadership champion for their cause in Rep. Joseph P. Kennedy III (D-MA) I wonder if anyone can save the liberal lifeboat.
The story claimed that despite the young Kennedy's decision not to run for governor, he is still positioned to play a key role in pumping up his political party.
I have a strong suspicion that he is the one Democrats want to run for president of the United States at some future time.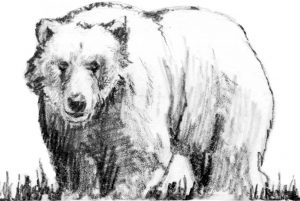 All the old original Kennedy's are gone and I don't think that the Kennedy name is anything like what it once was, especially to the "new" generations. But then again, they are still extreme leftists, except for John Fitzgerald Kennedy.
I do see the new left Democrats trying to nominate a once famous name, however.
I do remember the Kennedy-Townsend that was the governor of Maryland lost. SO I hope that this name will be just another but I wouldn't bet on it.
Harold H. Talanian
Flagstaff, AZ
---