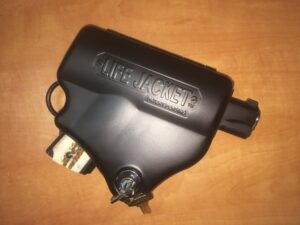 Parents and gun rights activists in Rhode Island are raising alarms because the boards in two school districts in the tiny state are reportedly considering resolutions to require information about how parents store their firearms, the Daily Caller is reporting.
The North Kingstown School Committee and the Bristol Warren School Committee are both discussing the move, which would require parents "to sign off on safe gun storage in their homes," the Daily Caller revealed. The story has garnered hundreds of reader reactions, most of which appear to be negative.
One response noted, "Rhode Island has no law that requires unattended firearms to be stored in a certain way. Rhode Island requires all licensed retail dealers to provide a trigger lock or other safety device when delivering a handgun to a purchaser. There are no federal gun storage laws."
State Rep. Michael Chippendale (R-40th District), the House Minority Leader, was quoted by the Daily Caller News Foundation stating, "If they (parents) don't send in a letter, will they be viewed as having something to hide? If they do send in the letter are they indicating or acknowledging that they have firearms in their home?"
Chippendale also voiced concerns this could be construed as a sort of back-door gun registration effort.
"While this is not registration in the purest sense, that's the feeling that some folks are getting. That data will be compiled," he said.
The proposal has not been approved, but if it is, students will reportedly get the letter to take home as part of their annual registration packet.
This not the first time the subject of gun owner privacy has been raised, and not just because of possible school district inquiries. Over the years, allegations that physicians have also been asking patients whether they own firearms have surfaced. A group called Doctors for Responsible Gun Ownership—now a project of the Second Amendment Foundation—opposes such inquiries, calling them "boundary violations."
Critics of such policies argue it is none of the business of physicians, or in this case school districts, whether someone owns firearms or how they may be stored in the home.
One 2016 study said 46 percent of gun owners store all of their firearms safely, which means they are not accessible by unauthorized persons. But for gun owners, privacy is the concern, and they are not willing to sacrifice it.