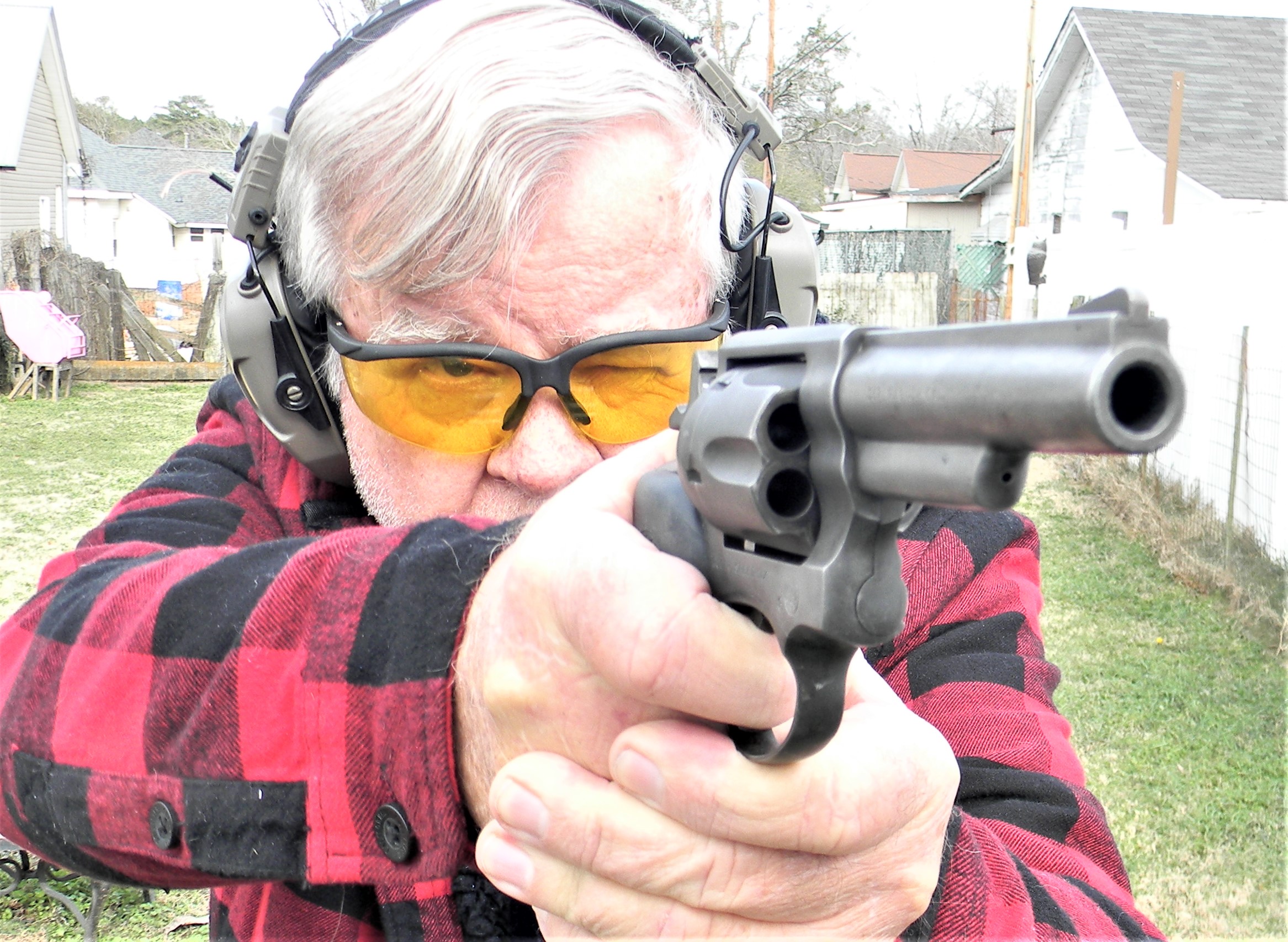 By R.K. Campbell | Contributing Editor
Anyone familiar with Sturm, Ruger knows the company has produced some stalwart sidearms over the years, and two of my favorites are the Speed Six revolver and P85 semi-auto.
I don't recommend seeking out vintage revolvers to be put to hard use. I think that a modern revolver with good features and reliability is almost always superior.
But then there are very good handguns of a generation past that are practically irreplaceable. One of these is the Ruger Speed Six. A six-shot .357 Magnum revolver, it is one of the best balanced and useful of all Ruger handguns of the past 50 years.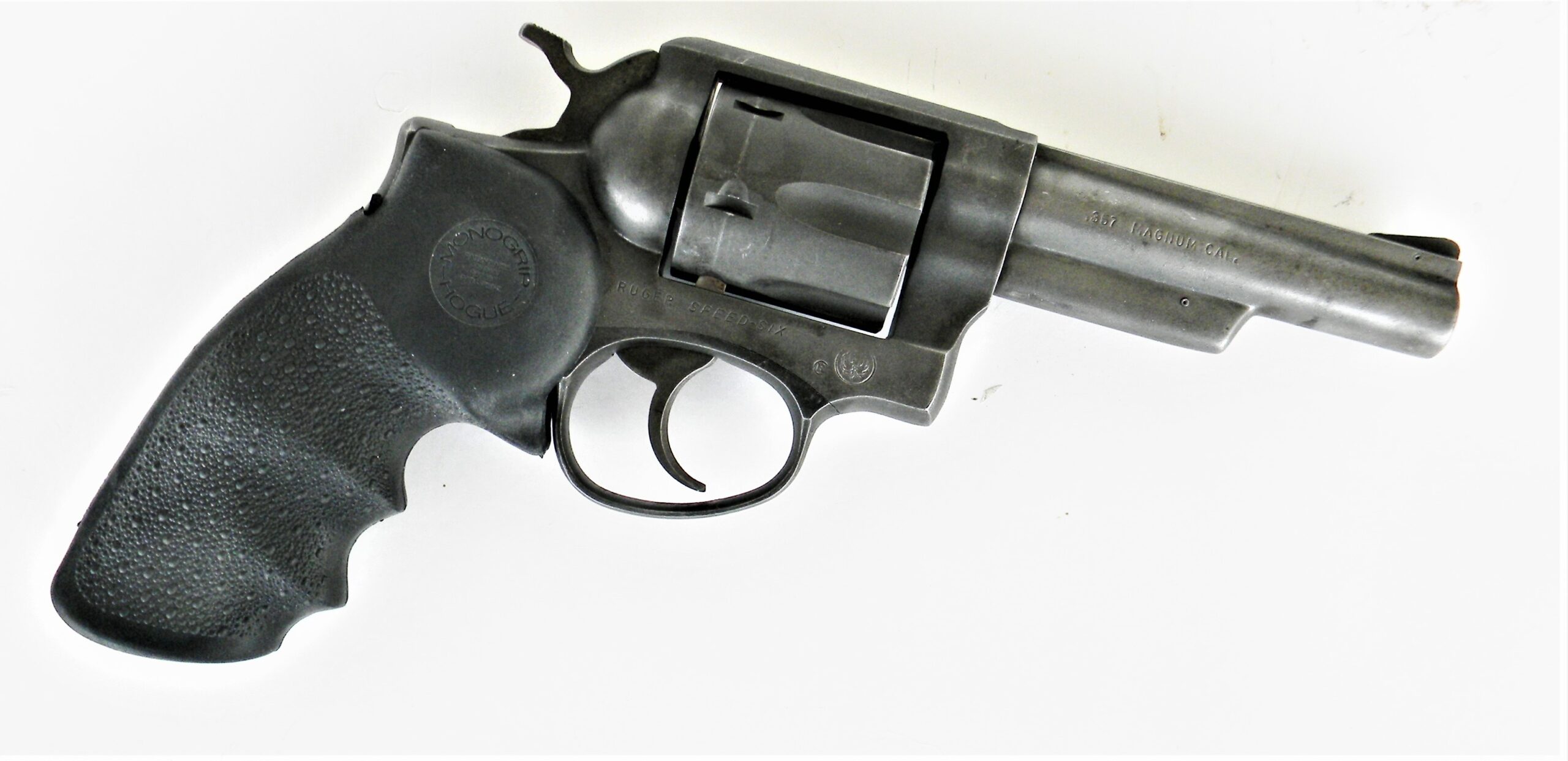 Ruger's Security Six featured a .41 size frame, rugged lock work, and fully adjustable sights. The revolver is nearly as accurate as the Colt Python according to its many fans. The Speed Six has fixed sights and a round butt, a concealed carry or rough service version of the rugged and reliable Security Six. I have a long history with this revolver. While the later GP100 is doubtless stronger and more durable, the Speed Six is among the fastest handling Ruger revolvers ever manufactured. It is enough larger than the K-frame Smith & Wesson revolvers to impart greater strength but smaller than the N frame and also smaller than the later Ruger GP 100 revolvers.
Mine has been refinished in a durable phosphate finish that provides a low key non-reflective covering. The sights and trigger action are original and this round butt revolver feels good in the hand and allows cupping the grip for fast work. However, while comfortable with .38 Special ammunition this grip frame is brutal with heavy .357 Magnum loads.
Quite a few of my revolvers wear Hogue Mono Grips and this one is no exception. Hogue grips completely change the handling qualities of the Speed Six and it is now comfortable to fire and use with full house .357 Magnum loads. I follow a practice regimen using primarily .38 Special loads. This allows mastering the piece with modest recoil. I prefer Black Hills Ammunition 148-grain wadcutters for target use and have also used handloads from 125 to 198 grains with good results. This is a revolver that gets on target quickly and gets good hits. The short crisp action is one of the best ever designed for combat use.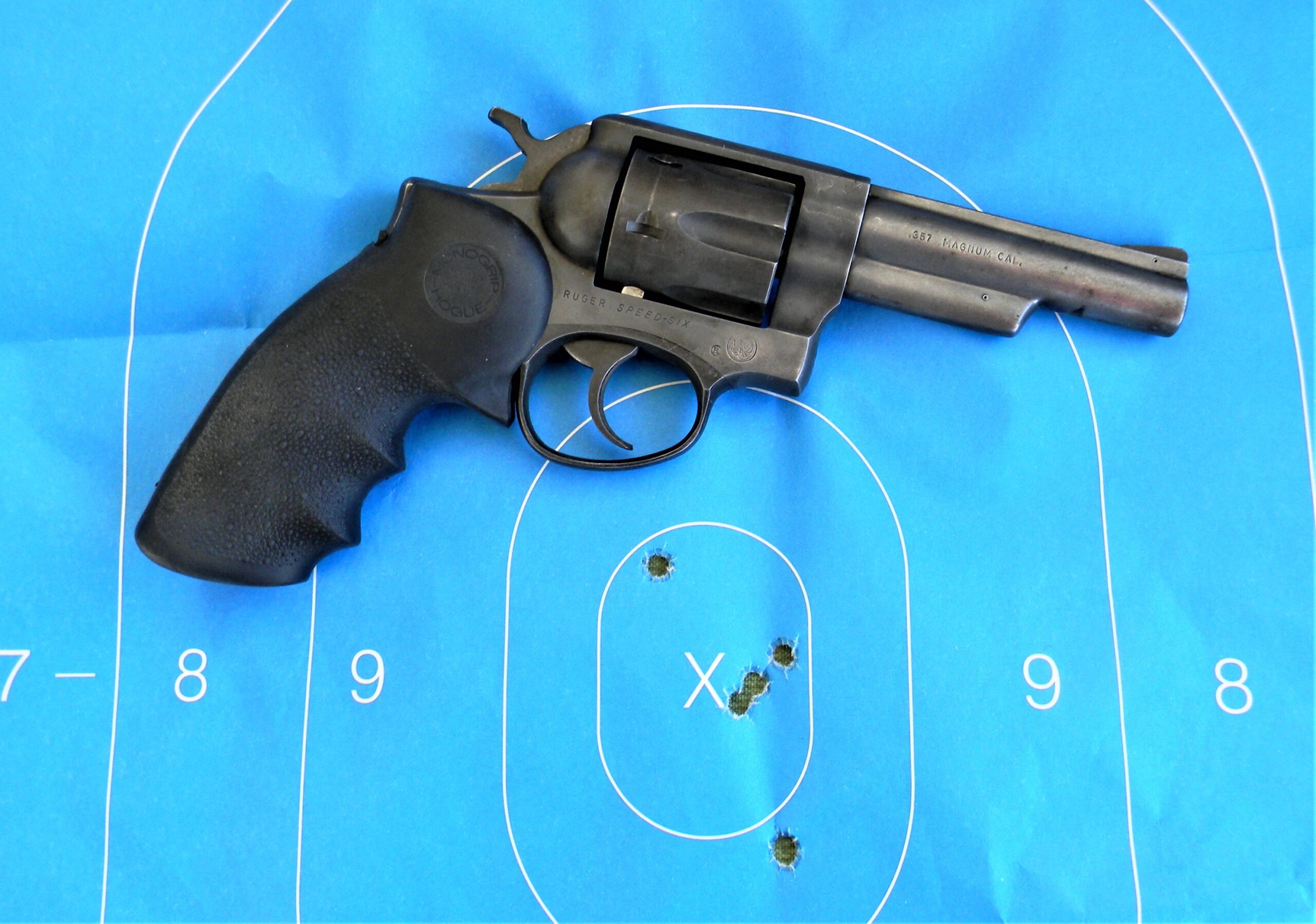 For defense purposes you want a hard hitting load that gives every advantage. The Black Hills Ammunition 125-grain JHP is my favorite all around .357 Magnum load. This formidable combination exits the Speed Six four-inch barrel at 1,428 fps. The balance of penetration and expansion is ideal.
When hiking and the possibility of encountering dangerous animals exists, the Black Hills 127-grain Honey Badger is carried. This load breaks 1,449 fps out of the Speed Six. I like the Honey Badger's ability to penetrate deep and create extensive trauma without relying on an expanding bullet. Each load is very accurate.
I have fired this handgun for accuracy from a MTM Caseguard K Zone rest with good results. The revolver will place five shots into 2.5 inches, sometimes a little less, with Magnum loads at 25 yards. This isn't a hunting handgun but a stalwart defensive revolver you may always bet your life on.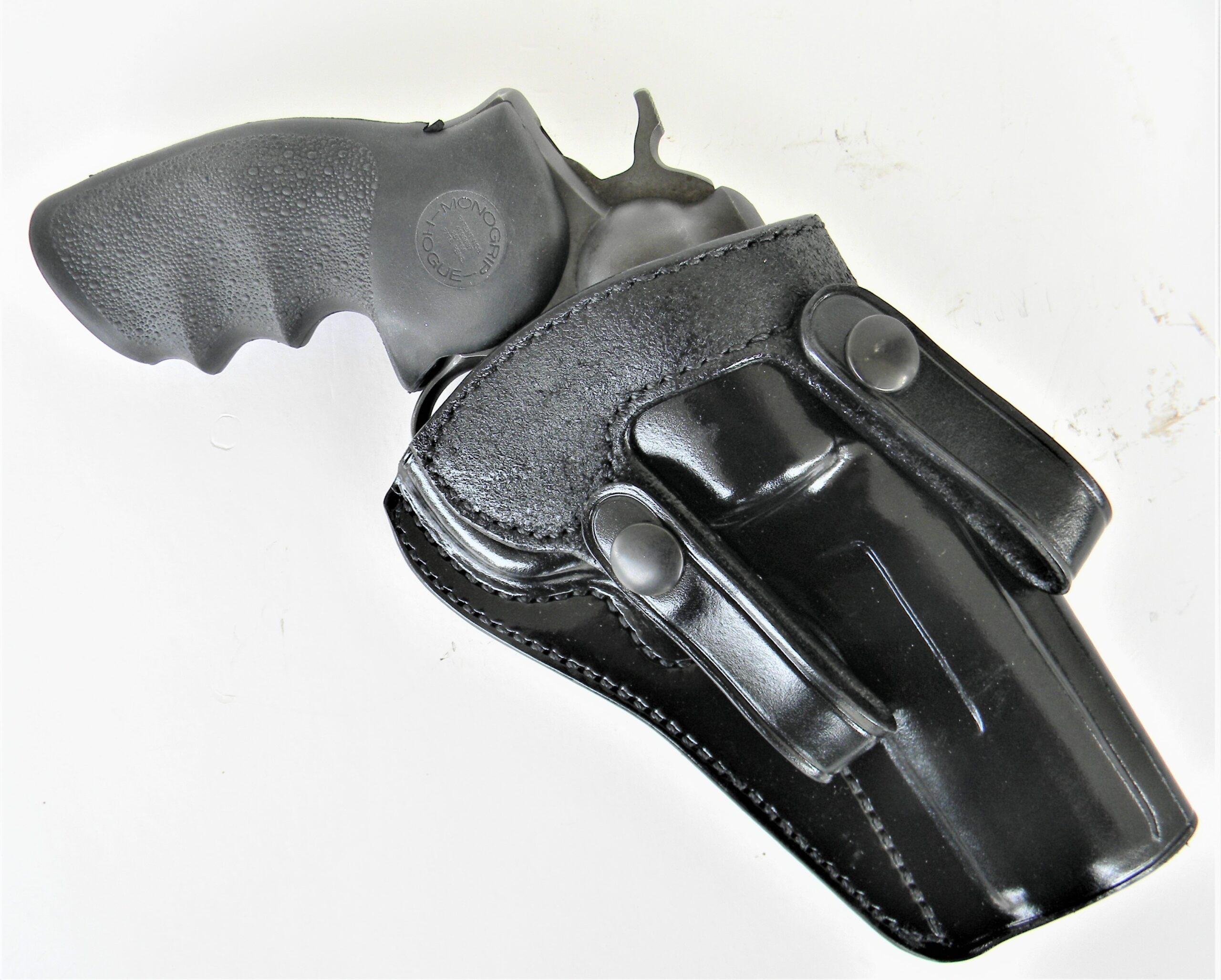 For carry use I prefer the Galco Summer Companion. This is a special high ride version of their signature inside the waistband holster. With dual belt loops a strong spine and reinforced holstering well this is a great all around holster.
I like the Ruger Speed Six. I don't fire it a great deal but when I carry a .357 Magnum revolver, especially in those lonely off the road trips, this is the handgun I usually reach for.
Ruger P 85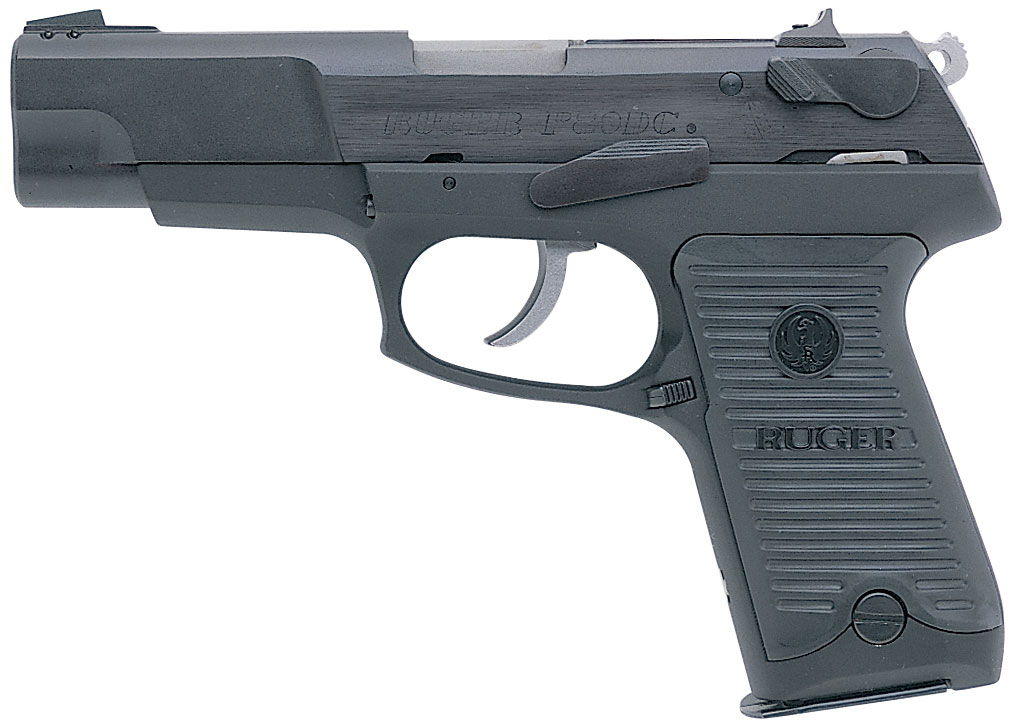 There are definitely smoother, lighter and more accurate handguns than the Ruger P85 and its close relatives the P89 and polymer frame P95, but none more rugged. Ruger's first centerfire self-loader has survived the test of time. It is a bulky high capacity 9mm with a 15-round magazine, double action first shot trigger and conventional decocker/safety lever, steel slide and cast aluminum frame. The pistol is among the last handguns designed to use a swinging link for lockup.
   The P85 features a captive slide lock which locks up by butting the barrel hood into the slide in SIG P220 manner. A long pull of the trigger both cocks and drops the hammer. After the first shot the slide recoils and cocks the hammer for single action shots. The double-action press is long and heavy at 14 pounds on the Lyman electronic trigger gauge, while the single-action trigger press isn't light but consistent at 6.8 pounds.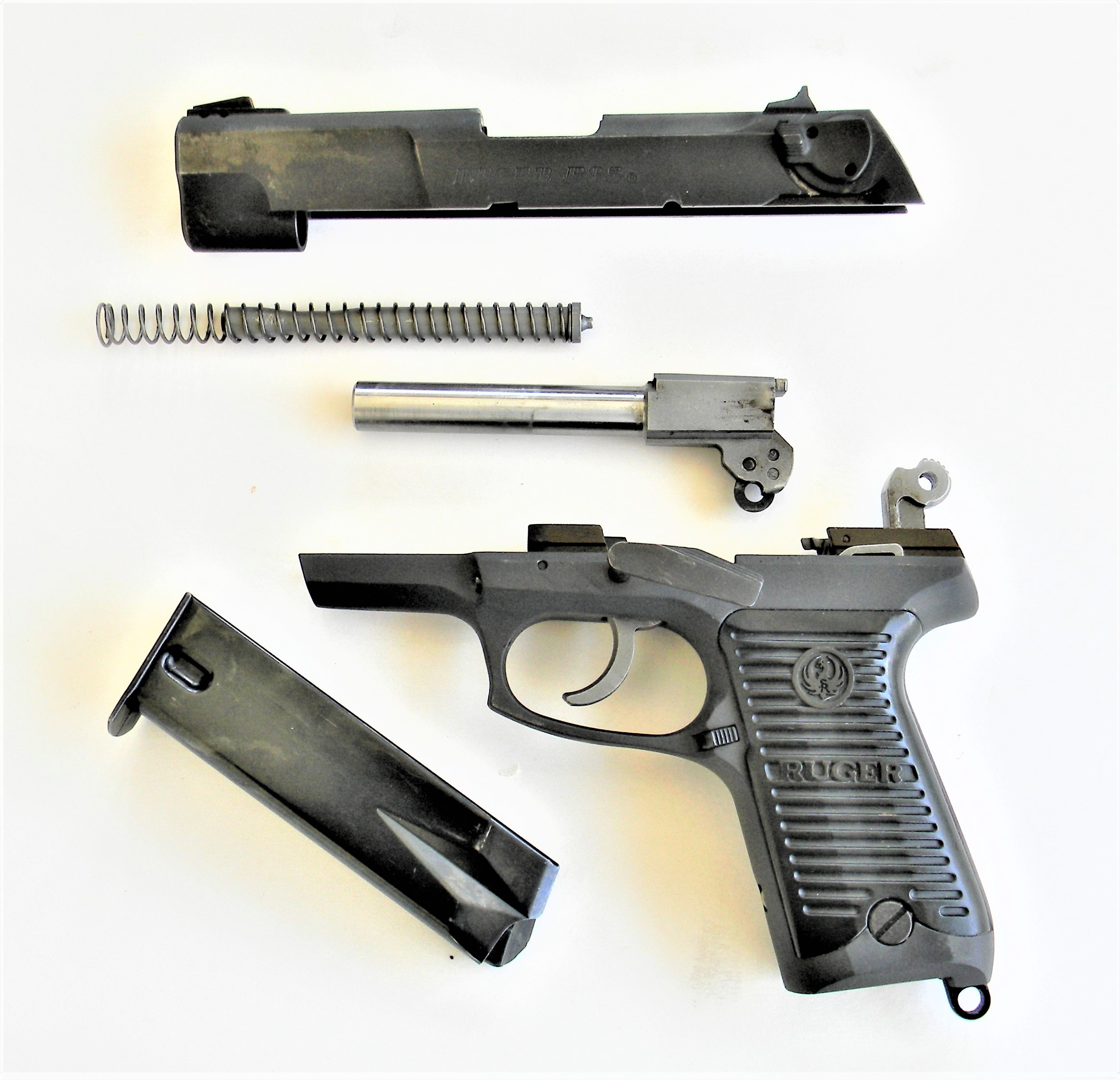 No domestic self-loader of the time is in the class with the Ruger's reliability. Ergonomics are almost terrible. Since the pistol doesn't kick much—it delivers a very light recoil—the grip shape may take some getting used to. Even the fat Beretta grip is handier than the Ruger.
However, the P85 is reliable and durable in the long term. It isn't unusual to find used examples for sale at less than $300. This out-of-production pistol isn't particularly sought after but if you need a bag gun, truck gun or bug out gun with no likely worries, the P85 may fill that bill.
The grip may be dealt with and that Rock of Gibraltar slide simply makes the beast top heavy. The sights are good combat sights and offer a decent sight picture. The barrel is 4.25 inches long and delivers good velocity with most loads. At 32 ounces unloaded, it is neither light nor heavy but well balanced. Once the hammer is cocked in the single action mode and you are not having to go through that horrendous double action trigger combat accuracy is good. There is considerable take up and reset isn't rapid. I am able to run through the trigger and get center hits at seven yards.
Despite its ergonomic shortcomings, the pistol is reliable and useful. As an example, if you handload +P+ 9mm loads or like to load up the Buffalo Bore Outdoorsman for protection when hiking the Ruger will never stutter with such loads. Below are my firing results with a number of modern loads. The groups were fired from a solid bench rest using the MTM K Zone firing rest.
Load Velocity 5 shot group 25 yards
Buffalo Bore 124 +P+ 1345 fps 2.5 in.
Buffalo Bore 147 gr.
Outdoorsman 987 fps 2.9 in.
Buffalo Bore 147 gr. JHP 1005 fps 2.4 in.
Federal 124 grain HST 1121 fps 2.6 in.
The Speed Six is an indispensable part of the working battery. The P85 is a link with the past and while useful only interesting because it is cheap and reliable. Either will serve well. If you own these handguns you have some of Ruger's finest.