by Bob Lesmeister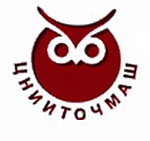 National Correspondent
In the old days, it might have meant a one-way trip to Siberia for a team of engineers. Luckily, there have been some positive changes in Russia since the Soviet Union government collapsed. For example, as reported by the Russian news agency Interfax, Prime Minister Dmitri Medvedev, while touring TsNIITochMash, was shown an upgraded Kalashnikov military rifle. He praised its comfortable butt stock but was not amused to find that this wonderful stock was marked "Made in Israel."
He exclaimed, "We can make them too!" The Russian deputy prime minister overseeing the defense industry, Dmitriy Rogozin, assured him that yes they can.
"I should hope so," grumbled Medvedev.
TsNIITochMash stands for the Central Research Institute for Precision Machine Building, a Russian industrial design bureau. TsNIITochMash is a major designer and producer of weapons for the Russian military and MVD Internal Troops. Medvedev warned that Russian arms manufacturers risk falling behind foreign competition for both military and commercial firearms and equipment. TsNIITochMash develops most cartridges, from small arms up to the 14.5 x 114 mm, a large anti-personnel/sniper round most recently integrated in Iran's first homemade sniper rifle, the Shaher (See related TGM story.)
TsNIITochMash also develops small arms and simulators and individual field equipment for the Russian military and conducts R&D on control systems for precision-guided munitions and field artillery systems. It is also responsible for developing new materials as well.
It seems Medvedev's major complaint is that Russian arms producers have been too inclined to rest on their laurels. "In our country, some of our well-known defense-industry enterprises, even those that have a good international reputation, sometimes reason that what we invented back in nineteen-God-knows-when is the best thing produced anywhere in the world. We cannot see anything else; we do not want to read anything else, so ours are the best arms in the world."
Medvedev reasons that if the Russian engineers cannot invent anything new, then they will not be producing the best arms in the world. "So, one should encourage research," he pleads. "It is a good thing that there are many doctors and candidates of science among the workforce. The main thing, however, is not even the number of people with degrees but new products."
In order to fix the problem, Russia is developing a counterpart to America's DARPA (Defense Advanced Research Projects Agency), the agency tasked with the job of developing new materials and weapon systems. They say what goes around comes around and it couldn't be truer in this case. Actually DARPA was established in 1958 to prevent technological surprises like the launch of Sputnik, which caught the US napping and allowed the Soviets to beat the US into space. Now, Russia is establishing its own DARPA in order to keep up with the US and other countries' rapidly developing offense and defense systems.
In an interview on Sept. 26 with the Moscow Rossiyskaya Gazeta Online, Dmitriy Rogozin, deputy Russian Federation Government chairman and chairman of the Military-Industrial Commission, stated that Russia would have its own version of DARPA by the end of 2012. Declared Rogozin, "We have had and continue to have pilot projects in which we are not only at the level of, but also ahead of, all the rest." He also laid a hint of things to come. "There are things to be proud of here also. It is commonly acknowledged that the air defenses of the Ground Troops are probably among (the) world's best in terms of equipment and organization. The prototype of the fifth-generation fighter is being tested."
According to Rogozin, Russian troops won't be covering any new territory or leading expeditions. "What do the Americans do? They land Marines at the other end of the world not because they are big bullies and brawlers, not to accomplish some humanitarian objectives but always and only to secure their economic interests. We have no military-expedition plans in remote parts of the world. Russia is itself a whole world with a gifted, but not always harmonious and organized, people and vast reserves of land, forest, fresh water, and minerals. We have seas and oceans around us. This is all ours and we need to be able to defend it."
Versatility could be for what the new Russian DARPA will strive. For example, according to Rogozin, the small arms producing plant Izhmash, where most of the Kalashnikov rifles are made, can also be used to produce aircraft carriers. "Few know that the possibility of manufacturing entirely different products, not assault rifles and machineguns at all, was embedded in the design and construction of this giant plant," he revealed. "We will hardly be needing Maxim guns," Rogozin told Rossiyskaya Gazeta Online. "We should not be reserving shops and locking them up but insuring that the lathes and transfer machinery operating on one or two shifts can, if necessary, operate without loss of quality on three shifts."
Getting Russia's DARPA program off the ground will cost about 20 trillion rubles ($641,419,000). "This money will pass through production and science, in any event: for the payment of research and experimental design and the purchase of the arms themselves," said Rogozin.
While the US outsources jobs at an alarming rate and shrinks its military capabilities under President Obama, Russia's Putin is transferring military technology to commercial technology, to boost defense spending and to create new high-skill jobs. According to Rogozin, this is Putin's objective. The defense industry should be a catalyst for the country's new industrialization.
If Russia's DARPA program continues to strengthen while ours weakens, you can expect more Sputnik surprises in the future.