Savage Arms has announced a new rimfire semi-auto rifle, the A22 Takedown, which arrives just in time for unfolding small game winter hunting.
According to a Savage announcement, this new rimfire has application s for hunting, camping, hiking, boating, hitting the range, and more. Opening/connecting with just a 1/4 twist and offering an extremely simple breakdown, this latest member of the A Series family is every outdoor enthusiast's new go-anywhere rifle, Savage said.
"No other rimfire rifles bring the versatility and flexibility of the A22 Takedown," said Beth Shimanski, Director of Marketing at Savage Arms. "Weighing in at only 6 pounds and available in 22LR, this rifle is specifically designed to improve your outdoor adventures with the ability to easily transport it in your pack. Savage is thrilled to bring the A22 Takedown to the market this upcoming year."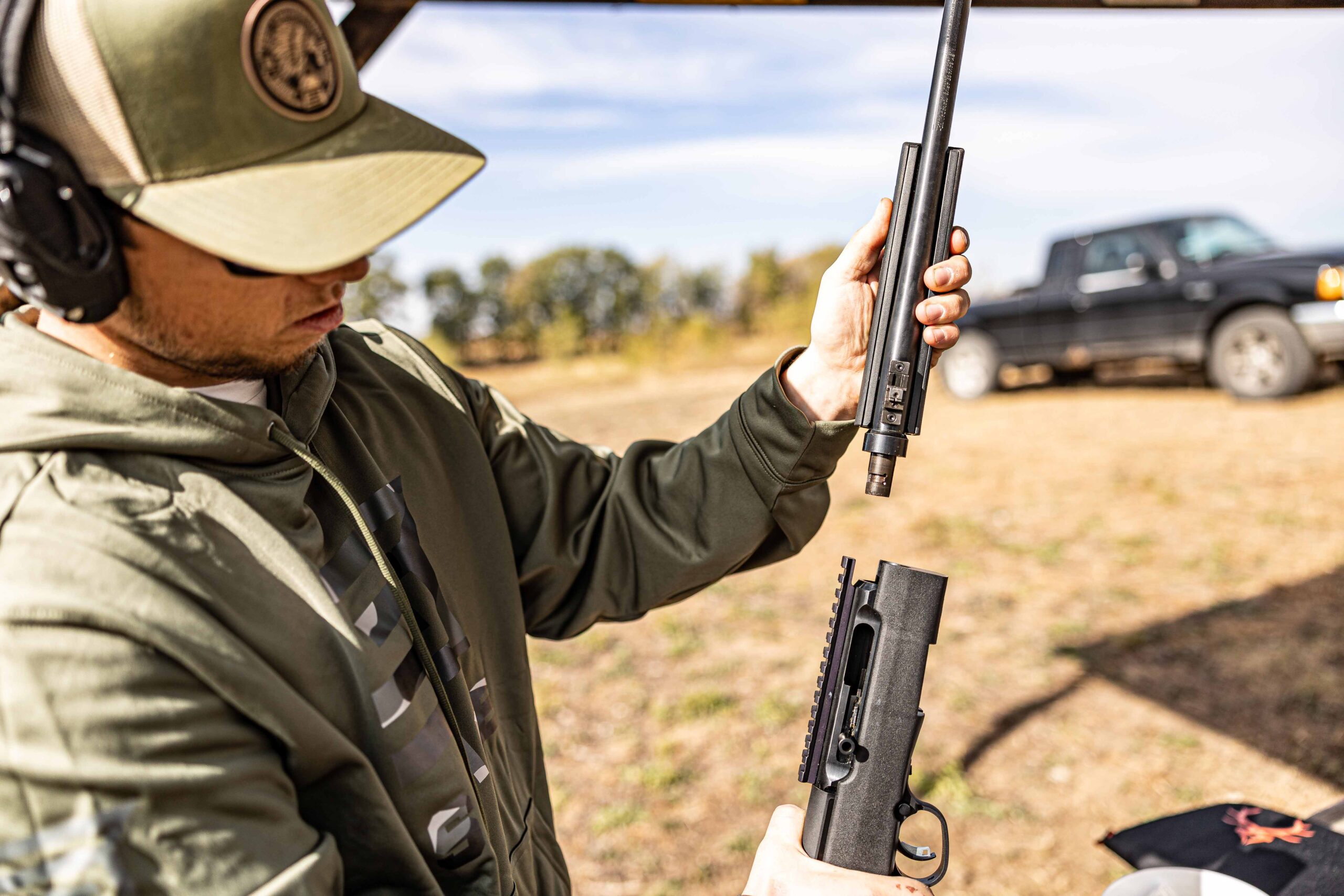 The new rifle encompasses all that the A Series represents with redefined speed, precision and accuracy-enhancing qualities, Savage noted. The A22 Takedown presents "an effortless breakdown, acting as the perfect backpack gun for tough hunts and hikes," the company said.
Key features include:
Semi-automatic rimfire rifle
Takedown configuration
Synthetic stock includes storage compartment in pistol grip and magazine compartment in cheek riser
18' carbon steel, matte black barrel
Low-profile sights
0 MOA Picatinny Rail with iron sight channel thru rail
Tang safety
10-round rotary magazine
User-adjustable AccuTrigger (3-5 lbs)
MSRP: $479