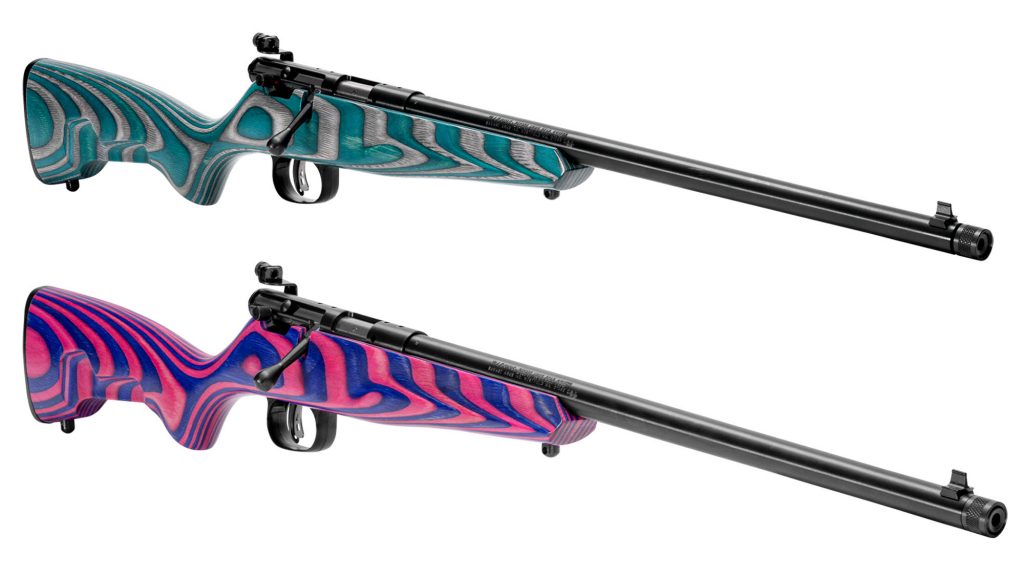 Savage Arms has taken what it calls "the quintessential introductory rimfire in another bold direction," according to a company news release.
The new Rascal Minimalist "mirrors the stylish lines and laminate stock of its bigger brother, Minimalist, yet retains the features and compact sizing that has made Rascal America's favorite firearm for teaching kids marksmanship and safety skills," Savage says in a press release.
"The laminate stock and bright color combinations of Rascal Minimalist make this a stylish rifle," said Beth Shimanski, Director of Marketing for Savage. "And it demonstrates, again, Savage's commitment to providing the very best tools to every shooter—even those who are just learning to shoot."
Savage's Rascal is built on the industry's safest micro rimfire action. Like the rest of the Rascal family, Rascal Minimalist is a single-shot rifle that cocks by lifting the bolt. It unloads just as easily – without the need to pull the trigger. The design builds superior shooting skills thanks to full-size rifle features, including Savage's user-adjustable AccuTrigger™ system and a threaded (1/2-28) barrel, Savage said.
These new Rascals will start shipping in August. Find your local Savage dealer at https://savagearms.com/where.
FEATURES:
Reliable, single-shot action
Manual Safety
Unload without pulling the trigger
User-Adjustable AccuTrigger
Feed ramp
Modern aesthetics and ergonomics
ChevCore™ Laminate technology in Pink/Purple or Teal/Gray
11.5" Length-of-Pull
16 1/8" Carbon Steel Matte Black Barrel with 11 degree target crown
Threaded ½-28 with cap
Includes ear plugs and firearms lock