By Dave Workman | Senior Editor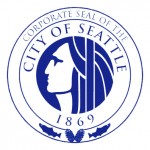 No sooner had a Seattle Times columnist announced that the Seattle Public Library was changing its policy on guns in its facilities than did the Second Amendment Foundation applaud the move by donating an autographed copy of Emily Gets Her Gun…But Obama Wants to Take Yours to the library.
Miller, the award-winning senior opinion editor at the Washington Times, told TGM via e-mail, "I love it!!!"
Seattle's library had prohibited guns in its main and suburban branches in violation of Washington State's 30-year-old model preemption statute. That law, adopted in 1983 and reinforced two years later, has been a model for other preemption statutes around the country. It was upheld two years ago by the State Court of Appeals after SAF, joined by the National Rifle Association, Citizens Committee for the Right to Keep and Bear Arms, Washington Arms Collectors and five private citizens, sued Seattle over an attempted gun ban in city park facilities.
Times columnist Danny Westneat wrote about the policy reversal, quoting Library CFO Marilynne Gardner noting that, while the library is "going to comply with the right to carry" – an issue about which they didn't really have a choice – she stressed that "People will not be able to brandish a gun in the library."
Miller's 370-page book details her remarkable efforts to purchase a handgun for personal protection in Washington, DC, where she lives. What she learned about that city's deliberately complicated and costly requirements to have a gun legally became the basis of an award-winning series of columns in the newspaper, and led ultimately to her book, published by Regnery, in September.
The library ban has long been a thorn in the side of local gun rights activists who knew all along that it was illegal under Washington's 30-year-old state preemption act. Ironically, while the library and other public property cannot ban guns, anti-gun Mayor Mike McGinn has been working with Washington Ceasefire to persuade local businesses to ban firearms on their premises by posting "gun free zone" decals in their widows.
Westneat noted that library officials voted to change their policy one day before McGinn and Washington Ceasefire President Ralph Fascitelli held a media event to announce the 100th business that decided to prohibit firearms.
SAF, NRA and their partners in the lawsuit fought the city over the course of more than three years on the gun ban attempt. The city launched its effort under former Mayor Greg Nickels, a founding member of Michael Bloomberg's Mayors Against Illegal Guns. Nickels was tossed from office in 2009 and replaced by McGinn, who proved to be every bit as supportive of the gun ban as his predecessor.
McGinn's administration fought the lawsuit through the trial and then an appeal that went unanimously in favor of SAF, NRA and the other plaintiffs. When the city tried to get the State Supreme Court to review the case, the high court turned them down and allowed the ruling to stand.
That ruling affirmed and strengthened state preemption, closing one more loophole for anti-gunners to exploit.