By Tanya Metaksa | Legislative Affairs Correspondent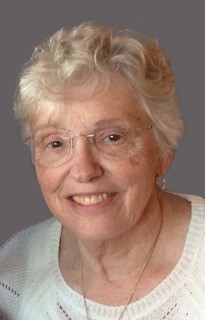 I wrote two articles on self-defense highlighting the quandary that Mark and Patricia McCloskey, the two attorneys who defended themselves and their St. Louis, MO property by being armed when the police never responded to their calls, are in.
They are currently being prosecuted by a Soros-supported Circuit Attorney in St. Louis Missouri on the charge of unlawful use of a weapon. On the first night of the Republican Party convention, they are scheduled to speak to the nation. Also addressing the nation on Monday evening are U.S. Senators, U.S. Representatives and former UN Ambassador Nikki Haley. It will be interesting to see what they have to say about self-defense and police protection.
Police protection seems to be lacking in many cities for ordinary citizens. Rioters, who are referred to as "peaceful protestors" are running rampant and cities are ablaze with fires, looting, assaults and even killings. But it is very interesting to watch public officials in city after city who are asking for personal police protection while at the same time supporting "Defund the Police."
Chicago mayor Lori Lightfoot, Los Angeles City Council has deployed police on her residential street saying that she has a right to protect her property. "We are living in very different times and I've seen the threats that have come in, and I have an obligation to keep my home, my wife, my 12-year-old, and my neighbors safe," Lightfoot said. "I think that residents of the city, understanding the nature of the threats that we are receiving on a daily basis, understand that I have a right to make sure that my home is secure."
As a result, the Chicago police department is banning protests near the Mayor's home. According to WGN9 "A stretch of Wrightwood Avenue between Kimball Avenue and St. Louis Avenue has been barricaded and blocked by police to keep out protesters after multiple demonstrations directed at the mayor took place near her home in recent weeks. Officers are reportedly under orders to arrest anyone attempting to protest there.
As mayor, Lightfoot receives police protection around-the-clock and there are at least two police vehicles stationed on the block at all times.
But neighbors say streets are sometimes blocked even when there are no protests, and barricades are ready to go at a moment's notice. They've come up with some tongue-in-cheek nicknames for the block, calling it a gated community or 'Fort Lori.'"
In Los Angeles where Mayor Eric Garcetti has threatened and now actually authorized the city to disconnect utility service to a private residence for hosting parties, President Nury Martinez had a private LAPD protection detail at her home from April to June 2020. AT the same time, she was demanding that $150 million be reallocated from the police budget.
In Philadelphia a majority of the City Council (14 of 17 members) opposed Mayor Jim Kenney's proposal to increase the police budget by $14 million even though in June it was reported that "For the past 11 days, each of the 16 council members—with the lone exception of Councilman Alan Domb — have had three city detectives working 8 hour shifts every 24 hours to provide them with private security…in addition the city police over the past 11 days have also been providing private 24/7 security details for other top city officials that include Deputy Mayor Rich Lazer, Deputy Mayor James Engler, Managing Director Brian Abernathy, Health Commissioner Thomas Farley, Streets Commissioner Carlton Williams, as well as Letitia Santarelli, who is Mayor Kenney's fiancée, at an extra cost of at least another $66,000."
After those same City Council members wrote a letter to Mayor Kenny, he decided to cut $19 million from the police budget instead of increasing it.
If you think that these officials are hypocrites, watch this YouTube video where a police officer explains that police presence has been requested by protestors who are protesting to "Defund the police." It turns out the officer is with the Tacoma, WA police department.
Then there is Mayor Bill de Blasio of New York City. He's been using the NY Police Department as a moving service. A year ago the Daily News reported, "The move happened roughly one year ago under cover of night, the sources said. Chiara de Blasio lived in the apartment at 4th Ave. and 56th St. for roughly two years, according to a source close to de Blasio's Executive Protection Unit…The NYPD cops loaded Chiara's belongings into two unmarked Sprinter vans frequently parked at City Hall, according to the sources. First Lady Chirlane McCray personally oversaw the move, according to one source in the unit. City Hall did not deny McCray's involvement. The items were delivered to Gracie Mansion, the sources said." Now, of course, he's working overtime to reduce their budget by $1B; that's almost 20% of their current budget. In all five boroughs more and more police officers are being assaulted, maimed and killed.
Most big city residents are watching this hypocrisy of elected officials getting special consideration, while normal citizens that pay taxes and expect a functioning police force are living under the threat of "peaceful protests." And when those protestors become belligerent and trespass these same citizens are charged with life-altering crimes if they decide to defend themselves with lawfully owned firearms on their own property. For gun owners and those that believe in self-defense the first evening of the Republican convention should be worth watching.