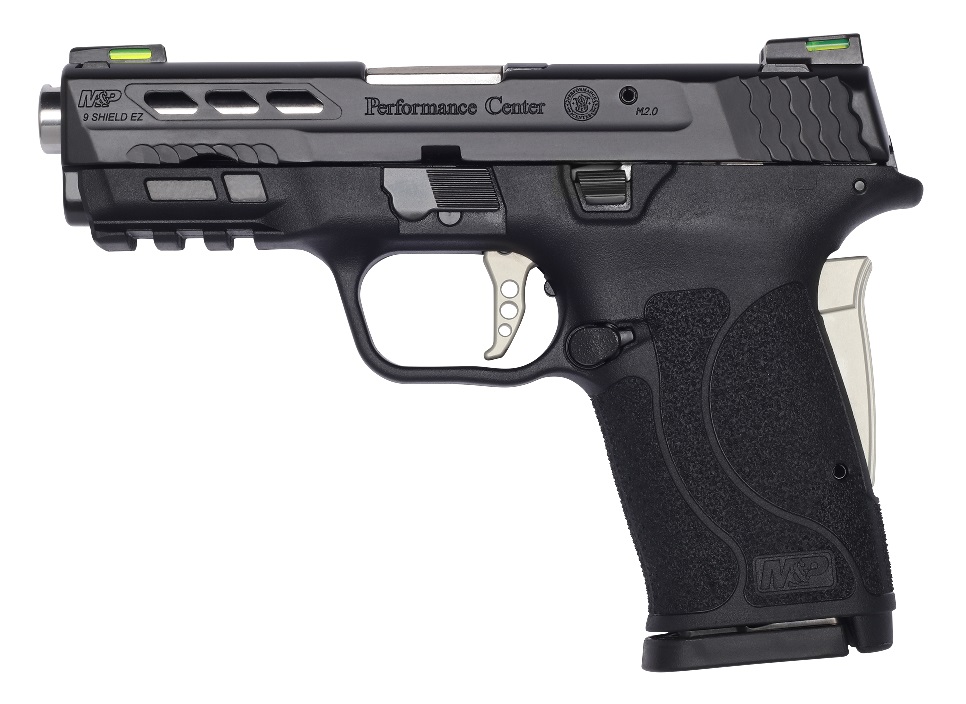 Smith & Wesson has unveiled a series of new internal hammer-fired semi-auto pistols chambered for the 9mm cartridge with models available with or without an ambidextrous thumb safety.
There are three new M&P9 Shield EZ pistol variations. One is offered in basic black, a second features a stainless steel barrel, enhanced silver anodized aluminum grip safety and trigger, and the third features a Titanium-coated, gold finish barrel, and gold colored anodized aluminum grip safety and trigger. The black model's barrel features an Armornite finish, while the aluminum trigger and grip safety are black anodized.
Each pistol comes with two 8-round magazines featuring a load assist tab. They are all built with polymer grip frames with non-slip texturing and molded accessory rails, while the slides feature cuts on both sides to reduce the weight to 23.2 ounces.
Barrels on all versions are ported and they measure 3.83 inches. Sights are HI-VIZ® Litewave H3™ dovetailed front and rear.
Each pistol's action is tuned for top performance, and triggers have an audible reset.
The design also features a tactile loaded chamber indicator (TLCI) so the shooter can see and feel if there is a round in the chamber.
According to a Smith & Wesson news release, the MSRP is $588.00.
See more at www.smith-wesson.com