By TheGunMag - January 30 2014 02:20 PM -
Comments Off

on Magpul explains CO exit moves; Steyr Arms moves into new home
-
Industry News
by Joseph P. Tartaro | Executive Editor Magpul Industries, making good on promises made last spring, will relocate its extensive manufacturing facilities to Texas and Wyoming, keeping only a token presence ...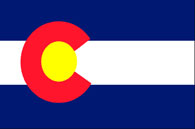 By Dave Workman - March 20 2013 05:39 PM -
Comments Off on CO Gov. Hickenlooper signs anti-gun bills, Magpul pulling out
-
Breaking News
By Dave Workman Senior Editor With the signature of Colorado Gov. John Hickenlooper on anti-gun legislation that includes a ban on so-called "high capacity magazines," Magpul Industries is pulling out of the ...