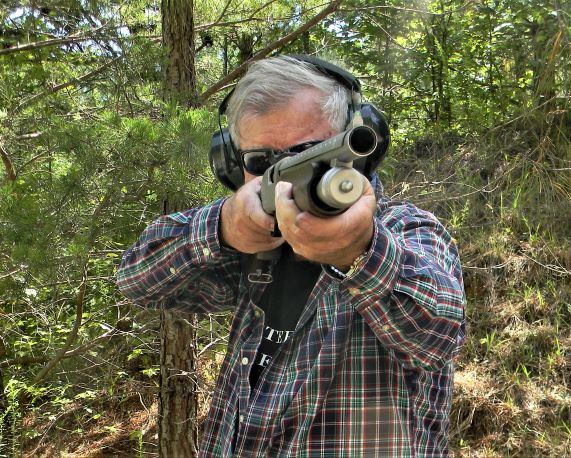 By R.K. Campbell | Contributing Editor
There are several classes of shotguns. Some are sporting guns, others are Turkey guns, riot guns, slug guns and trench brooms. Alley sweepers is another term sometimes used.
While Colonel Thompson called his submachinegun a Trench Broom when it was introduced shortly after World War One there really was an original Trench Broom. The 12-gauge pump action shotguns used by the United States during the war were without equal for short range handling and lethality.
   A shotgun with a great deal in common with these shotguns is offered by SDS imports. The Tokarev USA pump action shotgun has features that make it a credible defensive shotgun for home protection and dispatching pests and predators. It may even serve for taking thin skinned game at close range.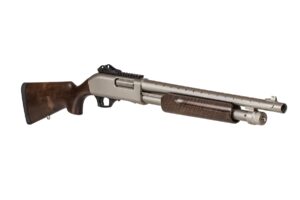 The pump action shotgun illustrated is manufactured in Turkey, like so many modern shotguns. The SDS Imports shotgun is called the Retro Riot Gun. The TX3 HMD features a chromed or Marine finish. This makes the shotgun viable for storage on boats near bodies of water and in humid environments. Not to mention it looks nice.
While I own several examples of America's Rifle the AR15 and also a lever action rifle I consider a front line defense rifle the pump action shotgun is my first choice for home defense. Reliable and functional as well as effective nothing quite says get out now like a 12-gauge shotgun. Like most pump action shotguns, the Retro Riot Gun feeds from an under the barrel magazine. This magazine accepts five 2 ¾ – inch shells. The stock surprisingly enough is very nicely turned out Turkish walnut. The stock and forend are well matched, what we used to call bookended.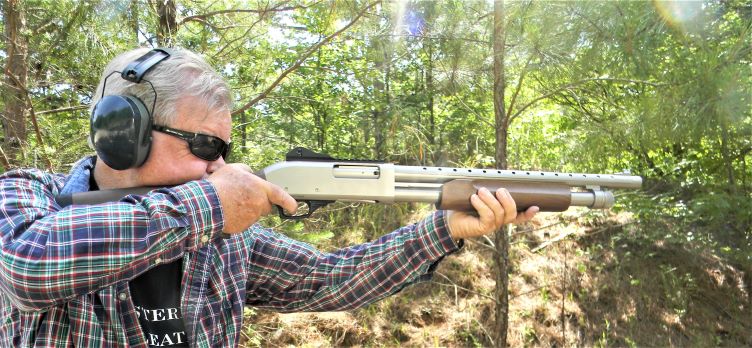 The shotgun as far as I am able to determine is based on the Remington 870. The safety is located behind the trigger guard and a modern enlarged bolt release is easily manipulated. The loading port is generous allowing rapid loading. The pump action shotgun may be topped off in action by simply slipping a shell or two into the magazine tube. It is worth practicing firing two shells and loading two. You cannot do this with detachable magazine shotguns- which I consider an aberration. A shotgun handles by feel and gets hits by a smooth natural feel. A shotgun designed to mimic the handling of an AR or AK rifle ruins this handling and they must be aimed deliberately than quickly handled.
The shot is well designed with features that make it stand head and shoulders above most shotguns in the price range. (Less than $300 retail in most outlets.) The shotgun features a rail for mounting red dot sights. This rail is supplied with a set of ghost ring sights. The front sight is a bright fiber optic. As you look through the rear sight the aperture fades into a 'ghost ring' and the eye tends to center the front sight. Very fast aiming with good accuracy may be demonstrated with this set up. The chamber accepts three inch shells. While there are some potent loads including 12 pellet #00 Magnum buckshot I don't care to fire these heavy loads in a standard weight shotgun and they are not needed for personal defense. The barrel is 18.5 inches long.
Surprisingly the barrel is choke tube equipped. The shotgun is supplied with open, modified and full choke tubes. I like a tight pattern in a 12-gauge buckshot load and these chokes deliver. The shotgun is supplied with sling swivels. The barrel features a full length heat shield. The heat shield works and is a good thing to have during rapid fire training. The action is smooth and smoothed up a bit more during firing.
   I usually break in a shotgun with light birdshot but in this instance I had a good supply of 12-gauge buckshot and went straight to buckshot for the test. I don't recommend any load save buckshot for defense. #4 is acceptable in the home while #00 is best at longer range. Birdshot is designed to kill a small bird that may be held in the hand and doesn't have sufficient mass or penetration for home defense. I had on hand a good supply of Jet, Rio, and Seller and Bellot buckshot. All fed chambered fired and ejected well. Like most 12 gauge pumps, the Tokarev has some recoil. This is mitigated by the shotgun's useful recoil pad and weight.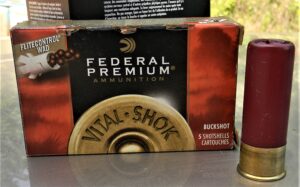 The Retro Riot gun's combination of a smooth action and good sights gave good hit potential. Just remember to fully rack the pump action don't allow it to short cycle. I ran more than forty shells through the shotgun with good results. The pattern with these inexpensive loads is useful for home defense. After all the distance of engagement will probably be less than seven yards. I also tested the Federal 12 gauge #00 Vital Shock loading. At 15 yards, Federal buckshot made one hole, all touching. This is excellent performance. The Federal load would be effective to 30 yards or so. I like a well centered load for maximum effect. For running coyote or varmints #4 shot might serve better. Just the same for most uses practically any type of buckshot is effective. Be certain to use quality shells for serious use as the inexpensive loads often have thin plastic bodies that may crumple or dent easily during the feed cycle. I also fired a few Federal TruBall slugs at 15 yards. The Ghost Ring sight is adjustable but as issued the slugs struck just above the point of aim. Slugs are a viable option for many uses and this shotgun is a good choice for slug use.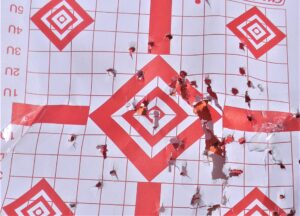 The Tokarev Retro Riot Gun has proven reliable and hits fast and hard. There isn't a better type of home defense firearm than a pump action shotgun. This is an affordable option that has plenty of utility.
tokarevusa.com
SPECIFICATIONS:
Gauge: 12, 3″
Action Type: pump-action shotgun
Stock: Turkish walnut
Barrel: 18.5″ 
Capacity: 4+1
Sights: fiber-optic front, fully-adjustable ghost-ring rear
Weight: 6 lbs., 14 ozs.
Overall Length: 38.25″
Length of Pull: 13.5″
MSRP: $299