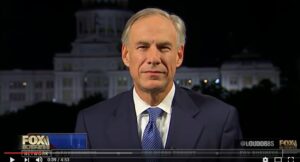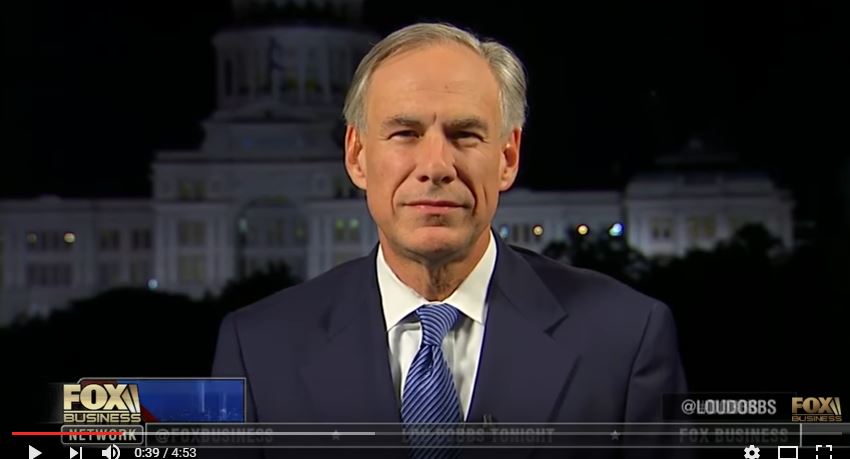 Republican Texas Gov. Greg Abbott pulled no punches in response to comments that Texas needs to toughen its gun laws.
By no small ironh, Abbott is among headliners sheduled to appear at the National Rifle Association's convention this weekend in Houston. Protests are expected.
According to Fox News, Abbott was blunt.
"I know that people like to try to oversimplify this," Abbott stated during a Wednesday press event. "Let's talk about some real facts, and that is, there are 'real' gun laws in Chicago. There are 'real' gun laws in New York. There are 'real' gun laws in California.
"I hate to say this," Abbott continued, "but there are more people who are shot every weekend in Chicago than there are in schools in Texas. And we need to realize that people who think that, 'Well, maybe we could just implement tougher gun laws, it's going to solve it.' Chicago and L.A. and New York disprove that thesis. And so if you're looking for a real solution, Chicago teaches that what you're talking about, it's not a real solution. Our job is to come up with real solutions that we can implement."
It was a far cry from what his Washington State counterpart, anti-gun Democrat Gov. Jay Inslee tweeted, "Actions speak louder than thoughts or prayers. Want to show you care about kids and our communities? A few ideas: Universal background checks. Ban on high capacity magazines, ghost guns and bump stocks. Unsafe storage liability. WA has done this, and more. Your turn, Congress."
None of Inslee's suggestions, including the proposed ban on original capacity magazines would have had any effect in Uvalde, since it now appears law enforcement did not move in right away. According to Fox News, "Texas Department of Public Safety Director Steve McCraw said the gunman could have been in the school for 40 minutes to an hour."
The startling revelation adds a new dimension to the story.
"McCraw told reporters that 40 minutes to an hour elapsed from when (suspect Salvador) Ramos opened fire on the school security officer to when the tactical team shot him," the Fox report continued, "though a department spokesman said later that they could not give a solid estimate of how long the gunman was in the school or when he was killed."
"The bottom line is law enforcement was there," McCraw said, according to Fox. "They did engage immediately. They did contain (Ramos) in the classroom."
In Texas, Abbott reminded reporters that 18-year-olds have been legally able to purchase long guns for decades. As for Inslee's Twitter rant, the killer passed a background check because he had no criminal record, and because he bought the gun at retail. It was not a so-called "ghost gun" but a commercially-manufactured firearm. It was not equipped with a "bump stock." Storage was not a factor, because the now-deceased murderer personally owned the rifle, so he would naturally have access to it.
As noted repeatedly Thursday morning by KVI morning host John Carlson, Inslee's chest thumping tweet has a credibility problem because violent crime in the Evergreen State, including homicide, has steadily gone up since passage of two statewide gun control initiatives (I-594 and I-1639, in 2014 and 2018, respectively).
In 2020, the most recent year for which FBI data is available, Washington reported 298 homicides (including 177 with firearms). That was up considerably from the 209 killings in 2015 when 141 of those murders involved guns.