by Tanya Metaksa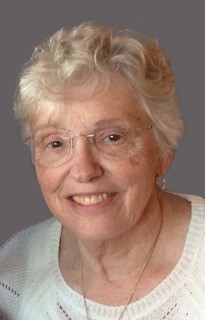 With more and more state governments enacting State Emergency Orders to enforce "social distancing" we are maintaining a listing of how states are dealing with firearms laws, firearms dealers, shooting ranges and/or retailers that deal in firearms and ammunition on a daily basis. This listing is accurate as of the date and time listed below. There have been changes on a daily, if not hourly basis in the past days and weeks.
President Trump's Department of Homeland Security (DHS) has included the firearm and ammunition industry as essential critical services that should remain open during the COVID-19 pandemic. On March 28, 2020 DHS announced their Advisory Memorandum of Essential Critical Infrastructure Workers. That listed the firearms industry–retailers, distributors, manufacturing and ranges—as essential services. This single act has kept the firearms industry open and running as many states have referenced the federal guidelines in their documents regarding "essential services".
New Items as of April 3, 2020 9 am EDT
Florida: April 2, Gov. Ron DeSantis updated his guidance in a follow-up order clarifying that his April 1 order "shall supersede any conflicting official action or order issued by local officials in response to COVID-19."
On April 1, 2020 Gov. DeSantis has issued a statewide order to combat COVID-19 that specifically references the Department of Homeland Security's CISA guideline, which includes "workers supporting the operation of firearm or ammunition product manufacturers, retailers, importers, distributors, and shooting ranges." The Executive Order begins on April 3.
Georgia: Gov. Brian Kemp has issued a statewide order to combat COVID-19 that explicitly references the Department of Homeland Security's CISA guideline, which includes "workers supporting the operation of firearm or ammunition product manufacturers, retailers, importers, distributors, and shooting ranges."
Indiana: On April 2 the Attorney General, Curtis Hill, clarified the state's law regarding firearms retailers. He wrote: "No unit of government in the State of Indiana has the power to restrict the lawful exercise of the right to bear arms during a state or local emergency. Furthermore, local units are prohibited by Ind. Code § 35-47-11.1-2 and Ind. Code § 10-4-3-33.5 from ordering firearm retailers to close their businesses or in any other way restricting or prohibiting the transfer or sales of firearms during an emergency declaration or otherwise."
Tennessee: Gov. Bill Lee issued a stay-at-home Executive Order NO. 23 that references his previous Executive Order that followed the Department of Homeland Security's CISA guideline, which includes "workers supporting the operation of firearm or ammunition product manufacturers, retailers, importers, distributors, and shooting ranges."