by Dave Workman | Senior Editor
When President Donald Trump – the man whose surprise election in November 2016 kept Hillary Rodham Clinton out of the White House – nominated Neil Gorsuch to the US Supreme Court, he fulfilled a promise that cheered conservatives, and especially the nation's gun owners.
Gorsuch filled the seat left vacant by the death of Justice Antonin Scalia, the man who authored the landmark 2008 Heller ruling that affirmed the Second Amendment protects a fundamental, individual right to keep and bear arms. Anti-gun Democrats cringed but couldn't block the Gorsuch confirmation with Republicans controlling the US Senate.
Many believe this was a critical issue that doomed Clinton's bid to be the first woman president. She had been caught on audio at a New York fund raiser during the campaign declaring that the Supreme Court was "wrong on the Second Amendment." Gun owners turned out in masses in the key states of Wisconsin, Pennsylvania, Ohio and Michigan, essentially telling Clinton she was wrong for the country.
This was possibly the biggest gun rights story of the year, and perhaps for many years to come, if the high court retains and perhaps expands its conservative, pro-Second Amendment majority.
Another significant story, also dealing with Washington, DC, and the courts, was the Second Amendment Foundation's victory in the case of Wrenn v. District of Columbia, the case that nullified the city's "good reason" requirement to obtain a concealed carry permit. The US Court of Appeals for the District of Columbia issued a permanent injunction against the requirement, and the court subsequently declined the city's request for an en banc hearing before the entire court.
Perhaps concerned that an appeal to the US Supreme Court with Gorsuch now on board could lead to another Heller case debacle, the District decided not to appeal, so the ruling stands. But the ruling, though it only applies to the city, is an important precedent that creates a disagreement in the circuits. This could provide the groundwork for a challenge in one of the other circuits on the right to bear arms and its parameters.
These are just a couple of the important gun rights stories of 2017, and as the year winds down to a finish, more action is on the horizon as state legislatures will get underway in January with pressure mounting from the billionaire-financed gun prohibition lobby to gut the Second Amendment and state constitutional protections.
Concealed Carry Controversy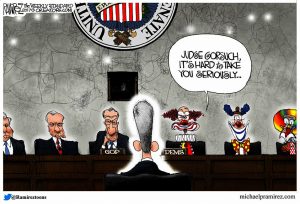 The year began with turmoil not only over Trump's election and his support of concealed carry and Second Amendment issues, but with mounting opposition to National Concealed Carry Reciprocity. The New York Times was on record opposing it, and almost immediately after Congress convened, Congressman Richard Hudson (R-NC) introduced reciprocity legislation.
To the chagrin of gun rights activists, that measure has languished in the House, apparently with House Speaker Paul Ryan being reluctant to let it move.
The measure has created angst among anti-gun groups because they believe it has a serious chance of passing with GOP control of Capitol Hill.
It's not just in America where people want to be armed, either. As the year opened, news broke that citizens across Europe had been applying for gun licenses. Executive Editor Joe Tartaro reported that people on the continent were increasingly fearful of terrorism.
Back home, anti-gunners in Nevada were stymied when Silver State Attorney General Paul Laxalt announced that the ballot measure they spent a fortune to narrowly pass in November was unenforceable. Since then, the Michael Bloomberg-backed Everytown for Gun Safety and its clones have been furious, and recently took legal action against Nevada Gov. Brian Sandoval for not enforcing their so-called "universal background check" measure.
The problem, according to Laxalt, was a conflict between federal law and what the initiative required in its wording.
Gun permit numbers rose in Indiana, Idaho, Washington, Arizona and other states, and in September, author and researcher John Lott, head of the Crime Prevention Research Center, announced that there are now more than 16.5 million licensed concealed carriers in the US.
Various state legislatures faced an avalanche of gun control measures, as anti-gunners saw that trying to pass anything through Congress would be daunting.
Even in California, where gun control seems to be popular among lawmakers in Sacramento, the sheriff of Sacramento County announced he would ease the permitting process for concealed carry permits.
South Dakota announced that a new concealed carry record for 2016 was reached, with some 30,000 permits issued last year. That put the total number of permits in circulation at roughly 96,000 at that time.
And, a Colorado school district announced it would allow armed teachers on campus.
Social Security Save
With GOP control of Congress and Trump in the Oval Office, the Senate moved quickly to undo an Obama administration regulation that jeopardized senior citizen gun owners.
Under the rule, seniors were at risk of losing their Second Amendment rights if they were thought to be "mental defectives.' Under the rule imposed by President Barack Obama's executive order, the Social Security Administration would have been required to provide names of Social Security beneficiaries to the National Instant Check System if those seniors required assistance managing their disability benefits or had certain disorders.
But Sen. Charles Grassley said the regulation unfairly stigmatized people with disabilities.
When former Seattle Mayor Ed Murray announced defiance of President Trump's move to crack down on sanctuary cities, he turned the discussion quickly into a gun control rant. At that point, Alan Gottlieb, chairman of the Citizens Committee for the Right to Keep and Bear Arms, accused the then-mayor of "constitutional hypocrisy."
Murray left office in September after reports surfaced during the year that he had sexually molested several young men decades ago, a charge he vigorously denied. He was even sued by one of his accusers.
Murray was a perennial anti-gunner, having once sponsored "assault weapon" ban legislation in the state legislature that would have allowed annual warrantless searches of private homes by sheriffs' deputies.
SAF was also busy in court against a Montana law that prohibited legal concealed carry by a resident alien. SAF won a preliminary injunction early in the year.
Down in Florida, the 11th US Circuit Court of Appeals ruled that the controversial "Docs v. Glocks" law barring doctors from discussing firearms with their patients was unconstitutional.
When an official with the Bureau of Alcohol, Tobacco, Firearms and Explosives authored a "White Paper" on gun control laws and their effectiveness, anti-gun lobbying groups went ballistic. The white paper, authored by ATF Associate Deputy Director Ronald Turk, included recommendations to update certain gun control laws. Among them was the suggestion to relax the regulations on suppressors ("silencers") and take them out from under the 1934 National Firearms Act.
Down in California, San Francisco City Attorney Dennis Herrera filed a lawsuit against five gun parts suppliers alleging that they violated state law that limits magazine capacity by selling them in parts as repair kits.
Pro-gun President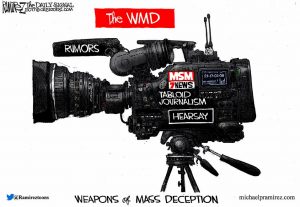 When he appeared at the Conservative Political Action Conference in Maryland, President Trump ruffled more than a few liberal feathers by pledging to "protect our Second Amendment." That hadn't been heard from a sitting US president for many years.
It was also the first time in several years that the current president had attended a CPAC conference.
Trump began making nominations to fill vacancies in the federal courts, where conservatives and even moderates have been in short supply for a long time. As noted earlier, his nomination of now-Justice Gorsuch was just one of many vacancies he is filling.
Also speaking at CPAC was Wayne LaPierre, executive vice president of the NRA, who told the audience that the nation is suffering from "media carpet bombing." He said the nation is under siege from the media, and he warned about ongoing attempts to silence conservatives, on the airwaves, college campuses and other venues.
When Trump later appeared at the NRA convention in Atlanta, he delivered a rousing speech during which he promised the crowd that he "will never let you down." TGM was there to watch a standing room-only crowd greet the president, who understood how the firearms community helped him beat Clinton the previous November.
While CPAC made headlines, so did a string of gun thefts in the Chicago south side rail yards. NBC News reported on the thefts, which included more than 100 Ruger handguns destined for the Pacific Northwest. Chicago's problem with criminal violence has continued through the year, with the body count spiraling upward toward matching last year's mayhem.
By odd coincidence, the Washington Post and other newspapers began reporting on a "slowdown" in gun sales following Trump's inauguration. Things have slowed down, but they haven't ground to a halt, and that much becomes apparent every time a gun control proponent announces a new effort to erode the Second Amendment.
SAF went on the offensive, blaming so-called "gun free zones" for an uptick in gun thefts from parked cars. A story appeared in the anti-gun Trace – a publication supported by Michael Bloomberg – that said such thefts have "soared" in some cities.
Gun owners are faced with a dilemma by gun free zones. They either must go unarmed outside the home, or lock guns in the car. Thieves have figured this out, it appears.
Anti-gun Elitists
Bloomberg wasted little time by declaring early in 2017 that he would pledge $25 million to fight national reciprocity legislation, which President Trump had indicated he would sign.
The legislation didn't move after being assigned to a House committee and House Speaker Paul Ryan earned plenty of criticism from gun owners for not pushing to get it passed. Over the past several months, Bloomberg's Everytown for Gun Safety has flooded the email boxes of anti-gun activists and donors, raising money on the specter of concealed carry reciprocity, claiming it would "gut" the gun laws of every state.
Another pet peeve for anti-gunners is the suppressor issue, which could become law with passage of the Hearing Protection Act. In the spring, Doctors for Responsible Gun Ownership issued its own white paper to justify the use of those devices. DRGO declared that the idea deserves research.
Gov. Terry Branstad of Iowa signed legislation to expand gun rights in his state, but it only came after several years of hard work. Branstad signed several gun rights bills this year.
On the subject of elitism, it was reported that Shannon Watts, founder of Moms Demand Action for Gun Sense in America, had a snit about alleged dress codes for teens onboard airline flights. She was upset when two teens wearing leggings were apparently not allowed to board a flight.
But the controversy was short-lived when United Airlines explained that the teens were flying on an airline employee pass, and that this required a different dress code than for regular passengers.
When North Dakota adopted permitless "constitutional carry," anti-gunners were furious. The legislation took effect Aug. 1, as noted in a story by Executive Editor Joe Tartaro, who explained that the state maintained licensing so its citizens could travel under reciprocity agreements to other states.
When SAF launched its "Black Robes Matter" campaign calling attention to the number of court vacancies, the St. Louis Post-Dispatch took umbrage editorially. SAF's Gottlieb made it clear that the courts, long tilting to the left with liberal appointments, need to be balanced. He told TGM that Trump's nominees "look very promising," and so far he has not shown any disappointment.
The press was not happy when newspaper columnist and radio talk host Stacy Washington quit the Post-Dispatch over its anti-gun bias. She had written favorably about the NRA and the newspaper axed her column. Washington terminated her contract with the newspaper, according to their statement. The Post-Dispatch also asserted she had a conflict of interest because of "promotional activities and professional association" with the NRA.
Shooting in Alexandria
The shooting of Congressman Steve Scalise (R-LA) and several others at an Alexandria, VA baseball field in mid-June illustrated the deep philosophical divide on Capitol Hill about guns, but also raised uncomfortable questions about political hate speech.
Scalise was shot by a far left activist who had worked on the Bernie Sanders campaign, and may have been influenced by liberal hate speech that had been aimed at President Trump and Republicans since the November election. The bitter political Left had bared its fangs repeatedly toward Trump, and their social bigotry was highlighted.
The gunman was fatally shot by officers with Scalise's Capitol Police detail. Scalise gets a security detail in his position as House Majority Whip.
Scalise surprised nobody by sticking to his gun rights philosophy while anti-gun Democrat Virginia Gov. Terry McAuliffe made a foolish gaffe on live television, complaining that "93 million Americans' die every day due to "gun violence."
Scalise is back on the job, but the shooting gave rise to a proposal to allow congressional members and their staffs who are licensed to carry in their home states to be able to carry in Washington, DC. This would allow people to be armed during their daytime travels to and from the Capitol building and nearby Senate and House office buildings, and places away from the capitol campus.
But that effort seemed to lose steam as the days passed, joining the reciprocity bill somewhere in the shadows of a House committee.
In the aftermath, as reported in these pages, New York Congressman Chris Collins promised to carry a sidearm at all times.
TGM Victory in Seattle
Possibly one of the most under-reported stories of the year involved TGM and Senior Editor Dave Workman's lawsuit against the City of Seattle over his Public Records Act (PRA) request for revenue information on the city's controversial "gun violence tax."
In 2016, Workman had requested information on the tax revenue and the city refused to turn it over. It quickly became a First Amendment issue because the PRA was written several years ago to assure transparency in government. After consulting with publisher Alan Gottlieb, Workman decided to file a civil lawsuit against the city, which was claiming taxpayer privacy as its reason for withholding the revenue figure. That lawsuit was supported by SAF, which owns the publication, formerly Gun Week.
At the time the city adopted the tax, then-Council President Tim Burgess predicted that the tax would raise between $300,000 and $500,000, which would be spent on "gun violence prevention" and research. Workman contended that when the council took $275,000 from the city's general fund budget to get its program underway, "it put every taxpayer in the city on the playing field."
The lawsuit was finally decided in King County Superior Court and the city lost. The city was forced to pay the legal bills and a nominal fine was levied.
However, this court win didn't get much attention from the Seattle media, which had also been interested in the revenue. Not surprisingly, the city revealed a revenue figure far below the prediction. Only $103,766.22 was collected.
On the other hand, the Washington State Supreme Court ruled that the gun tax was legal under the city's taxing authority, turning down a challenge by SAF, the National Rifle Association and National Shooting Sports Foundation and two firearms retailers.
TGM also reported in July about a Facebook rule that actually stymied a Massachusetts church group from conducting a so-called "gun buyback." Facebook prohibits advertising firearm transactions. The event took place, but it did not get near the attention it might have.
Detroit, Virginia, Florida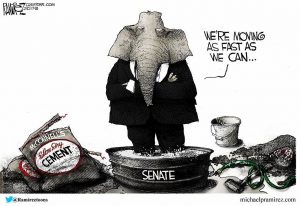 Hundreds of metro Detroit women attended a free day-long event on firearms safety and personal protection that was the brainchild of Rick Ector, founder of Legally Armed in Detroit. About 600 women participated in the event, and it got the attention of local media including the Detroit Free Press.
Ector later gave a report on this project at the September Gun Rights Policy Conference.
One big story of the year involved Katie Couric, whose documentary "Under the Gun" brought a lawsuit by the Virginia Citizens Defense League. In that documentary, some interesting editing created what VCDL said was a false impression that gun owners were left speechless when Couric asked them, 'If there are no background checks for gun purchasers, how do you prevent felons or terrorists from purchasing a gun?"
VCDL sued, claiming that the documentary was defamatory. However, a federal court judge tossed the complaint.
The summer also saw a federal judge nix a lawsuit by three University of Texas at Austin professors who were challenging the state's campus carry law. The judge wrote that the three professors couldn't present any "concrete evidence to substantiate their fears" that campus carry would have a chilling effect on free speech.
Attorneys for an open carry activist in Florida petitioned the US Supreme Court for review of their client's challenge of the state's ban on open carry. The case is supported by Florida Carry. That state's Supreme Court had ruled that open carry is not protected by the Second Amendment.
Incredibly, the Ninth US Circuit Court of Appeals in San Francisco had ruled exactly the opposite in a concealed carry case before it. That court said the Second Amendment does not protect concealed carry.
A federal district court judge in California also issued a preliminary injunction against enactment of the state's Proposition 63, passed by voters in November 2016. Judge Roger T. Benitez put it bluntly: civil rights cannot be subject to popular vote.
The US Conference of Mayors passed a resolution opposing national concealed carry reciprocity legislation at about the same time that bill picked up its 200th co-sponsor in the US House of Representatives.
California advisory
When SAF issued a "travel advisory" to American gun owners to avoid traveling to or through California, social media erupted and the announcement went viral. It was the first time the organization had taken such an action, Gottlieb hinted that it would not be the last. At the time, people living in a few other states had asked why he had only singled out California.
"The California Legislature has been out of control for years when it comes to placing restrictions on the Second Amendment rights of honest citizens," Gottlieb explained. "Right now, I wouldn't suggest to any gun owner that they even travel through the state, much less to it as their final destination."
July fireworks included the introduction of the Second Amendment Guarantee Act (H.R. 3576), which quickly got attention in Connecticut and from New York Gov. Andrew Cuomo.
The bill was sponsored by Rep. Chris Collins (R-NY). The Rochester, NY, Democrat and Chronicle reported that the proposal "would make illegal key parts of New York's SAFE Act. Collins' bill is called SAGA — the Second Amendment Guarantee Act — and if it is enacted, much of (New York Gov. Andrew) Cuomo's controversial SAFE Act would become void. It would do the same in other states that have tough anti-gun laws, as federal laws would take precedence over state law."
Another bill that has created angst among anti-gunners is the proposed Sportsman's Heritage and Recreational Enhancement (SHARE) Act, which now includes the Hearing Protection Act to ease regulations on suppressors. Opponents quickly declared that the hearing protection legislation would endanger public safety, and they seized on that rhetoric following the mass shooting in Las Vegas on Oct. 1. Even Hillary Rodham Clinton tried to grab the spotlight with comments.
But a story in the October TGM by Jim Dickson detailed why silencers should be allowed for hunting.
News tidbits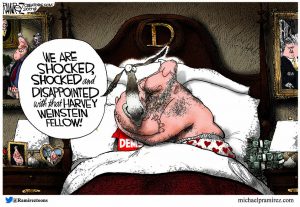 When anti-gun Brady Campaign President Dan Gross stepped down after five years on the job, he was replaced by two people, Kristin Brown and Avery Gardiner.
The Arizona Supreme Court ruled that the City of Tucson could not destroy seized firearms because of a state law prohibiting the practice. State law requires them to be sold.
Doctors for Responsible Gun Ownership launched an effort to connect gun owners with physicians who respect the privacy of their patients. DRGO, a project of the Second Amendment Foundation, was founded more than 20 years ago and joined forces with SAF just a few years ago.
Using data from the National Safety Council and other sources, the National Shooting Sports Foundation reported that "the number of unintentional firearm-related fatalities has declined by 60 percent" between 1995 and 2015, the most recent year for which data was available.
Statistics are based on figures that appear in the Safety Council's 2017 edition of Injury Facts and the other unidentified sources.
According to NSSF, accidental fatalities dropped from 1,225 in 1995 to 489 in 2015.
During the same 20-year period, unintentional gun-related mishaps involving children age 14 years and younger plummeted by 73.5 percent. Such fatalities account for only 1.2 percent of unintentional deaths among youngsters in that age group, NSSF reported.
Between 2005 and 2015, unintentional firearms-related fatalities dropped 38 percent, and this was during a period when gun ownership in the US climbed 34 percent.
An interesting bust in Colorado helped explain how criminals get around "universal background checks." The arrest of a Colorado teen and recovery of several stolen firearms by authorities there provided some solution to a series of "smash and grab" gun shop thefts in the Denver area, authorities suggested.
According to the Denver Post, one of the culprits may have helped in his own arrest by sending several cellphone "selfies" showing him with allegedly stolen firearms. Details of the investigation were included in a 17-page arrest document.
Las Vegas Lunacy
Timing could not have been more bizarre when a mass killer identified as Stephen Paddock opened fire on a concert crowd in Las Vegas on the night of Oct. 1, just hours after the annual Gun Rights Policy Conference wrapped up in Dallas. The mayhem renewed calls for gun control including a ban on so-called "bump stocks."
There have been proposals for so-called "enhanced background checks," whatever that means, plus limits on magazine capacity, limits on the number of guns someone can own, and so forth.
In the wake of the deadly attack on concert goers in Las Vegas that Sunday evening, the National Rifle Association has called on the federal Bureau of Alcohol, Tobacco, Firearms and Explosives to "immediately review" whether "bump stock" devices comply with federal law.
Meanwhile, SAF and CCRKBA issued a joint statement that any conversation about new gun regulations should also include the Hearing Protection Act and National CCW Reciprocity. At that, anti-gunners seemed to back away.
House Minority Leader Nancy Pelosi jumped quickly into the post-Las Vegas blood fest to exploit the attack, and Sen. Dianne Feinstein quickly introduced legislation to ban the "bump stock" accessory.
Disgraced former New York Congressman Anthony Weiner, now a convicted federal felon, reported to prison. The ardent anti-gunner in office, who earned an "F" rating from the NRA for his gun control votes, is disqualified from ever possessing a firearm again.
Weiner, a one-time protégé of now-Sen. Charles Schumer, succeeded his mentor in the same 9th Congressional District where Schumer served while in the House of Representatives. Schumer is one of Capitol Hill's most extreme anti-gunners.
Violent crime up
For the second straight year, violent crime has risen in the US, according to data from the FBI Uniform Crime Report for 2016, released in late September. However, those interested in more gun control, such as bans on so-called "assault weapons" as a solution, may have trouble explaining why.
Homicides increased by 8.6 percent last year, according to the report, with an estimated 17,250 homicides, although the expanded homicide data for that year shows a total of 15,070 slayings.
Continuing a long-term trend, rifles of any kind are still used in just a fraction of the total homicides. Of the slayings in 2016, of which 11,004 were linked to firearms, only 374 were specifically attributed to rifles of any kind, although the report shows 3,077 of those murders involved unidentified gun types.
The number of slayings with knives or other "cutting instruments" was up to 1,604 – the same figure in 2012 – and another 472 people were killed with blunt objects such as hammers, crowbars, baseball bats, clubs or other instruments
Once again, more people appear to have been beaten to death with hands or feet (656) than were killed with rifles and shotguns combined (636), the report details.
One curiosity is found in Washington State, where gun control proponents have been claiming an "epidemic of violence." But in 2016 the number of homicides actually declined to 195, from 209 in 2015. Of those, 127 involved firearms last year, down from the 141 gun-related murders the previous year.
However, in 2016 the number of active concealed pistol licenses in Washington soared by more than 62,000. By the end of last year, there were 571,476 active CPLs in the state, up from the 509,578 posted on Dec. 31, 2015 by the state Department of Licensing.
A three-state study of so-called "comprehensive background check" (CBC) laws has revealed that the requirement for such checks on every firearm transaction "had virtually no effect" in two of those states, Washington and Colorado.
In Delaware, there was an increase in the number of background checks. However, the researchers noted that "Non-compliance may explain the lack of an overall increase in background checks in Washington and Colorado."
Washington's background check law was passed by voters in 2014 as Initiative 594. It was opposed by national gun rights organizations including the NRA and CCRKBA, along with many local gun clubs, a majority of county sheriffs and law enforcement firearms instructors.
Terror in America
The terrorist truck attack in Manhattan on Oct. 31 has ignited new concerns about public safety. While anti-gunners, perhaps best represented by New York Gov. Andrew Cuomo and New York City Mayor Bill de Blasio tried to shift the conversation to gun control, Americans reacted much differently.
With licensed concealed carry at an all-time high and national reciprocity legislation lingering in Congress, what happened in the Big Apple – where the power structure has labored to keep the public disarmed – remains on the minds of citizens across the country.
It was not long ago that San Bernardino and Orlando cost many lives, and the Halloween horror refreshed public concerns.
There is evidence that terrorists are turning to motor vehicles as their weapons of choice. Attacks in France, Belgium and England have demonstrated how deadly speeding cars and trucks can be, and with eight dead and many others injured in New York City, that was underscored.
Year-end data should provide an answer to whether concerns about terrorism have ramped up the demand for concealed carry permits and licenses.
The Wrap-up
With the holidays approaching and a new year on the horizon, gun owners in many states will have their hands full, fighting new or revived gun control proposals. California, Washington, New York, New Jersey, Oregon and a handful of other states are hotbeds of gun control activity.
The task for grassroots activists, as repeatedly noted during the Dallas gun rights conference, is to get those gun owners organized and shake off their apathy. The mid-term elections could provide an opportunity for anti-gunners to regain power on Capitol Hill, a prospect that Second Amendment advocates are always aware of.
Democrats entered November at civil war with the release of Donna Brazile's tell-all alleging that Clinton essentially rigged the party's nomination process against Sen. Bernie Sanders. The explosive allegations rocked the political establishment, but did not seem to get much notice from the major networks. Other media were all over the story, however, as it appeared Democrats were finally turning on Hillary, who has been touring the country promoting her book and blaming everyone for her 2016 loss. Much credit for that can go to gun owners who were determined to keep her out of the Oval Office, where she could stack the federal courts and the Supreme Court with anti-gunners.
The coming year will provide much news, good and bad, for gun owners. TGM will stay on top of developments in our print and on-line editions.
Thanks for reading, and our best wishes for the holidays.