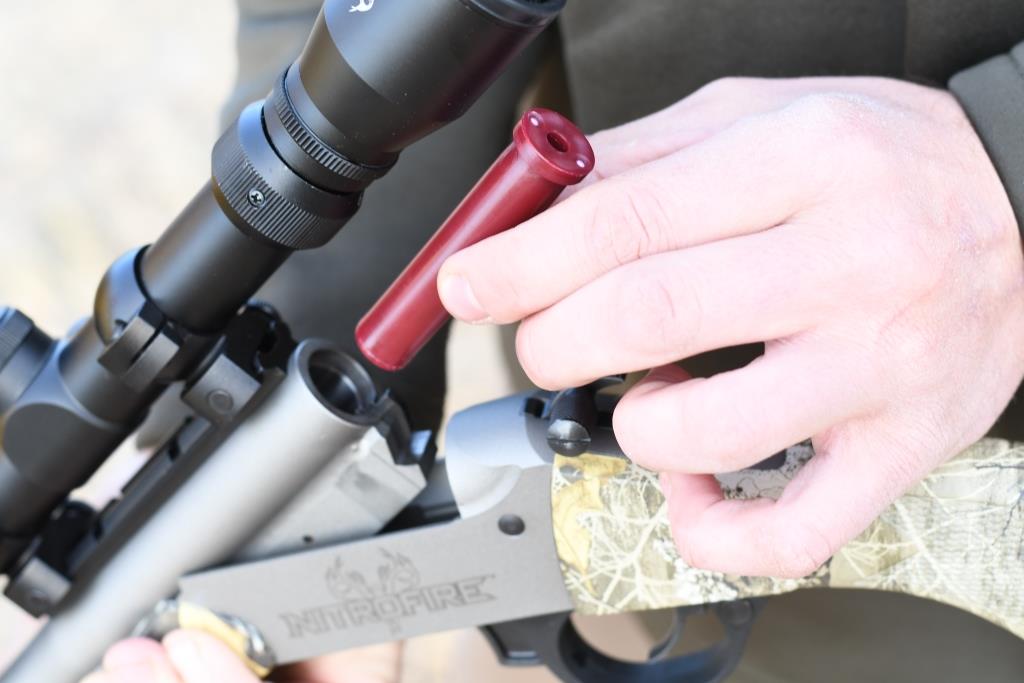 Traditions™ Performance Firearms has announced the new NitroFire® muzzleloader and they will be available throughout all distribution levels.
The NitroFire® is .50 caliber and has a 26" ultralight chromoly steel fluted and tapered barrel, 1:28-inch twist rifling, Dual Safety System, and many other features. It is equipped with Traditions™ new Elite XT™ trigger system. The Elite XT™ trigger system is designed with a rebounding hammer and a manual cross block trigger safety.
The NEW NitroFire® is the only muzzleloader on the market that uses the NEW Firestick™ system by Federal Premium™. The Firestick™ is an encapsulated polymer powder charge filled with Hodgdon® Triple Eight powder. Simply load your bullet from the muzzle then insert the Firestick™ into the breech of the Traditions™ NitroFire® rifle. The Firestick™ is impervious to moisture and has the same tight tolerances and quality controls as loaded ammunition.
Traditions™ President Tom Hall says "The NitroFire® and Firestick™ system provides a safer muzzleloading experience which has always been a focus for Traditions. This system helps to eliminate the risk of accidentally over-charging your muzzleloader as well as increasing reliability and accuracy. The Firestick System combined with the features of the NitroFire® truly make for revolutionary muzzleloader. We are excited to have the NitroFire® in the marketplace."
The MSRP for the NitroFire® ranges from $549-$1202.