By R.K. Campbell | Contributing Editor
Specifications

Barrel Length: 18.5 inches

OAL: 40 Inches

Weight: 7.8 pounds

Capacity: 5 shells

Caliber: 12 gauge 2¾ or 3-inch

Action: Gas Operated

MSRP: $895

Contact:

Aztec International Inc

dba Ocala Armory

6855 W Hwy 40 Units A&B

Ocala, FL 34482

email: armory@atlantic.net

phone: 352-629-9229
When it comes to choosing firearms there are different criteria for home defense, carry, hunting and target guns, and when personal defense is the goal then only the very best I am able to obtain is good enough.
Long term reliability is important as training must have both velocity and duration. I don't want to jump on the bandwagon for something that may not be around for long and spare parts may be a problem. If a new firearm is a clone of a proven gun and there are spare parts and a reputable history all the better.
I have owned the Benelli M4 and found that performance meets the legend. However, at close $2,000 this isn't a shotgun many of us can afford.
Enter Toros shotguns, a brand that seems to have no compromises in comparison to the Benelli and at least one improvement. The Toros Copolla T4 is a clone of the Benelli M4. Most of us will not be in the sandbox or urban combat prosecuting contacts but the Benelli M4 has and it served with distinction.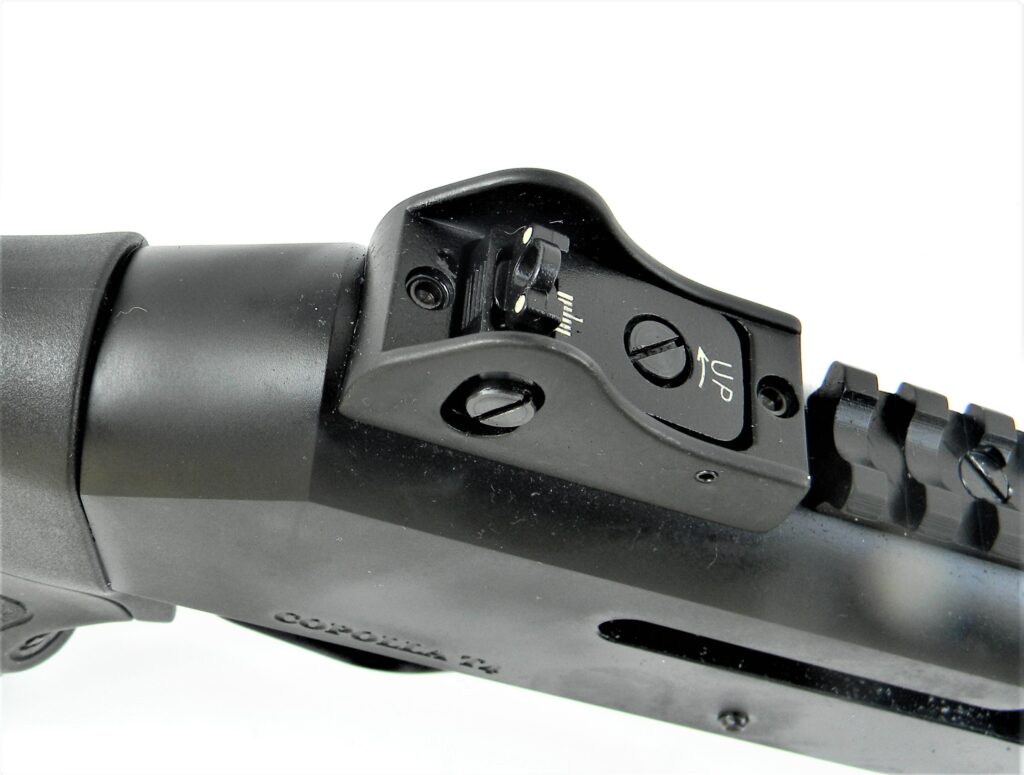 The Turkish arms industry is vigorous and independent. They have contracted with Italian makers as well. Various firearms labeled Stoeger under the Beretta/Benelli umbrella are manufactured in Turkey. So far in testing several products I have found workmanlike firearms that offer a lot of value for the money and some that are comparable to any firearm in the world at any price.
A little history as comparison to the Benelli M4 is invited by this clone gun, just as every 1911 .45 is compared to the original Colt. The first Benelli shotguns used an inertia action. While reliable they were less than ideal for mounting optics and accessories as this caused a kilter of sorts in the actions plurality of mass. The company developed the gas operated Benelli M4 now in use by the US Military. The ARGO system is more reliable than most because it draws gas from a point further up the barrel than other systems.
The ARGO system uses two pistons to drive the bolt. The system has no detractors I know of it. It works as designed. The Benelli M4 is a big "R" little "m" shotgun. Reliability is huge and proven, and maintenance is minimal. The shotgun's steep price tag is a deterrent to most of us. I could not justify keeping the shotgun, it was handily traded up for another type of firearm. Just the same it would be a different picture if the shotgun had any glaring faults. It doesn't. It is simply expensive at two grand. For that price you may obtain a good quality rifle, shotgun and pistol. But then they won't be top tier. Just acceptable. Let's look at an affordable top tier shotgun. It isn't cheap at $895 but it is a credible design that doesn't limit the shooter in any way.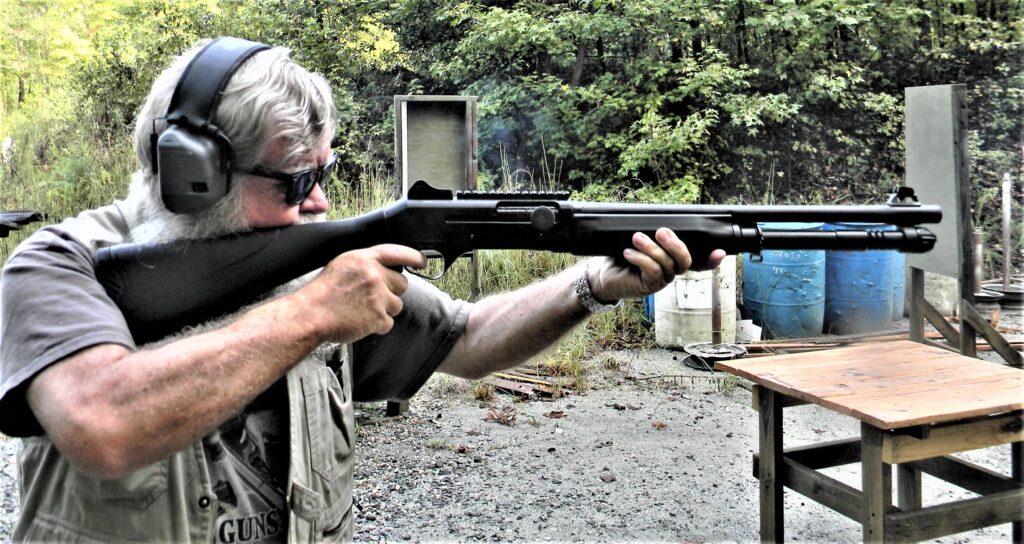 The Toros Coppola T4 illustrated may be as reliable as the Benelli. I will speak with more authority on the subject after I have used the shotgun a few months. As it stands I have as much operational respect for the Toros as I did the Benelli. I have fired the Toros more in a short month than I fired the Benelli in the course of several years. Why? Because it is an unknown quantity.
The tactical imperative demands a serious outlook for life saving gear. You do not have to be technically sophisticated to remain unencumbered by malfunctions but you must be serious concerning your gear and get this gear squared away properly. If you are heading to the sandbox you will be issued a Benelli shotgun perhaps. If you are shooting "3 Gun" or need a shotgun for home defense perhaps you recognized the qualities of the Benelli but realized that you could purchase all three firearms needed for "3 Gun" for the price of the Benelli M4. I have obtained a Benelli, fired a few shells, and deemed it good. With the Toros shotgun, a new quantity, I had to put the piece to the test. Testing demands velocity and I went at this one hard.
A Close Look
While we let the shotgun stand on its own merits the cloned pattern owes its design to the Benelli, just as the 1911 was improved on in modern times but not designed by Les Baer or Bill Wilson. The Toros as illustrated features the Benelli M4 type solid stock. It comes with ghost ring sights, which I like as they allow you to fire with both eyes open and address moving targets; what the shotgun is all about. Lose sight, lose the fight as the saying goes.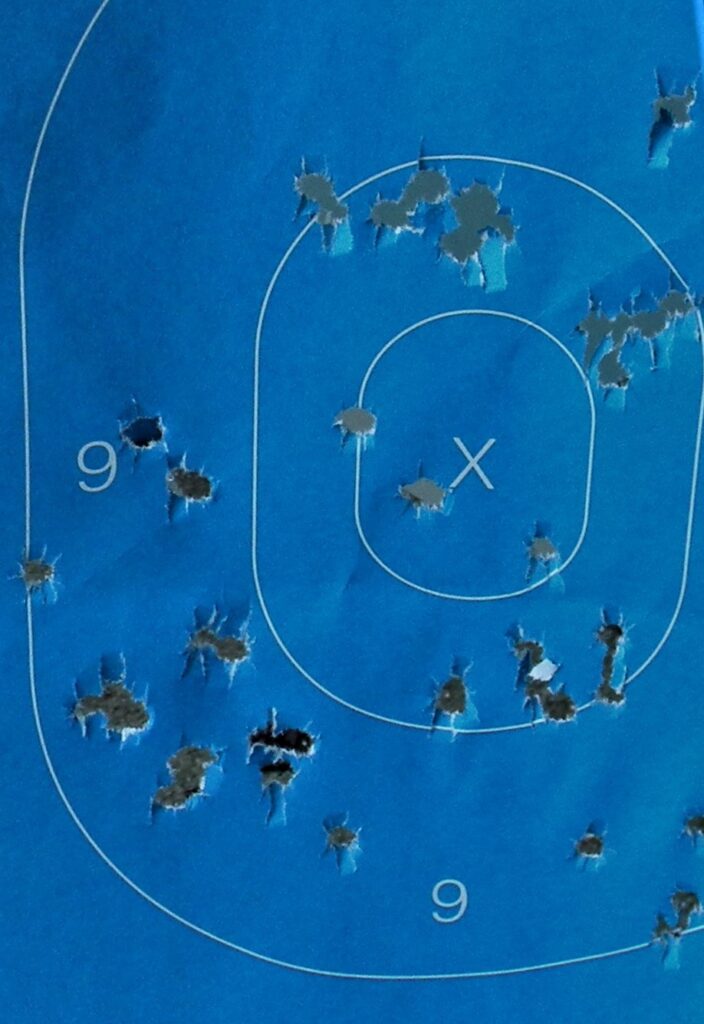 The Toros features a five round tubular magazine. It is interesting that civilians and LEO like to add capacity to their shotguns while the military gets by with six shots. Should be the other way around. I cannot imagine a running gunfight with multiple reloads this side of Ragnarök. Just the same the Toros features a generous loading port. You may fire a few shells and replenish the ammunition supply a shell at a time or in an emergency drop a shell into the chamber and drop the bolt. After some practice I am able to press two shells into the magazine together and very quickly. Some can do three or four. It is a martial art to be respected.
A generous charging handle makes racking the bolt positive. The bolt release is easily activated even with gloved hands. The trigger guard is enlarged compared to the Benelli allowing gloved hand use easily and quickly, and the safety is a cross bolt behind the trigger. I like this configuration through years of use with pump action shotguns. My hands are average size and my fingers perhaps a bit shorter than most adult males.
The Toros pistol grip isn't difficult to handle. It makes carrying the shotgun with one hand easy. While theoretically you could fire the shotgun with one hand this is something of a stunt. I suppose you should try it at some point. Your support hand may be injured. The shotgun doesn't fly off the shoulder if you lean into it.
The trigger is smooth, crisp, and resets sharply. The last thing you need in a hard kicking firearm with plenty of momentum rolling the bolt is a light trigger. The trigger is good and smooth at exactly 5.5 pounds. The Toros in common with gas operated Benelli shotguns is comfortable to use and fire, cycling quickly. The system and the weight, and configuration of the shotgun balances recoil well. You may fire, get back on target or address a different target very quickly.
Is it faster than most any other automatic shotgun? It would be difficult to prove but I cannot recall any shotgun easier to use well than this one.
I have had the opinion that Benelli self-loading shotguns are more reliable than most pump shotguns and less likely to tie up and far more reliable than other semi-automatics. The Toros certainly followed in those footsteps. I used quality birdshot, then the cheapest I could find, and the shotgun worked well. Buckshot is the ticket for personal defense and the main fuel for this shotgun. I used Federal, Fiocchi, Hornady, Remington and Winchester shells including #1, #4, #00 and #000 buckshot. It runs with all types of buckshot as it should.
Patterns were different with different brands and loads but reliability was never a question. Some like a wide pattern for home defense. Others like a buckshot load that maintains a cohesive pattern to 35 yards or so. The latter choice is more difficult to manufacture and maintain control but the Federal Flite Wad, Hornady Critical Defense, and Remington Managed Recoil (Ultimate Defense) are contenders for longer range efficiency. For home defense with the average range less than ten yards just about any buckshot load is useful.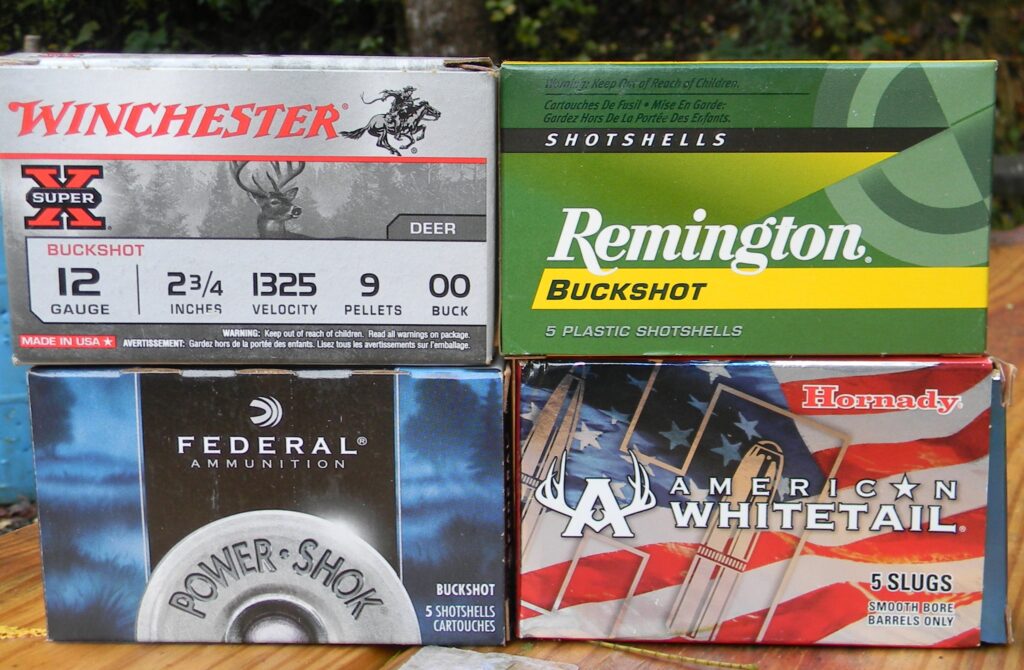 I also fired the Toros with slugs. I am a believer in the efficiency of slugs for personal defense. I believe the Fiocchi Aero slug is among the most accurate slugs in the business. Available in reduced recoil and full power versions, each is accurate. Frankly I could not tell much difference in the recoil between the 1,100 fps and 1,500 fps loads. The time difference was there in firing rapid strings. The reduced recoil slug load is the choice for personal defense to 25 yards or so, while the heavy load drops less at longer range.
Firing from a solid benchrest at 25 yards, it wasn't difficult to put three slugs into less than 2.0 inches. At 50 yards, three slugs went into four to six inches, excellent for a smooth bore shotgun. Semiautomatic shotguns move around more than a pump gun and are often less accurate with slugs. The Toro is plenty accurate for personal defense. The trigger is good for a shotgun with a crisp 5.5-pound compression and rapid reset. The Toros T4 cycles very quickly and it is possible to have several spent shells in the air and be back on target.
After extensive testing with a wide variety of shells the Toros Copolla has proven reliable. I have not cleaned the shotgun, which is abusive, but that is what we do to prove a point. It is as reliable as anything I have tested. The internal parts are well fitted and finished. There are no drawbacks to the shotgun I can find. I think that the Toros Copolla shotgun will be a force in the market. If production keeps up with demand the T4 is going to be a good resource for armed Americans.