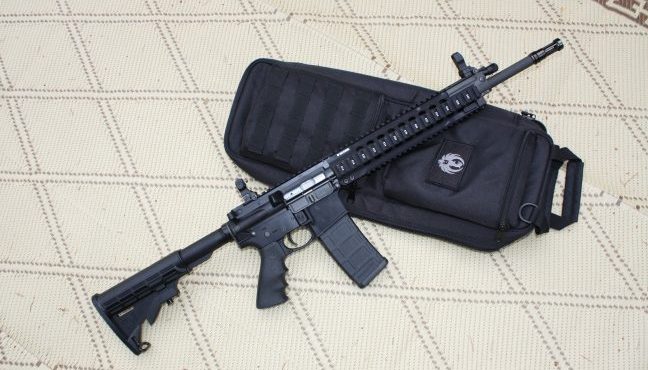 By Dave Workman
Editor-in-Chief
Democrats in the Virginia Senate have passed a pair of gun control bills including one to ban so-called "ghost guns" and another prohibiting the carrying of certain firearms in public, but because the House of Delegates is controlled by Republicans, neither bill is likely to become law.
According to WRIC News, Senate Bill 1181 passed 22-17 along party lines. It would make selling, or offering to sell, such a firearm a Class 1 misdemeanor.
The Senate then passed, on a 21-18 vote, Senate Bill 1192, banning "certain semi-automatic center-fire rifles, pistols and shotguns in public spaces." One Democrat, Sen. Lynwood Lewis, voted with Republicans on this issue, the report said.
The Richmond Times-Dispatch meanwhile noted the House Public Safety Committee voted down a proposed assault weapons ban. House Bill 2240 was opposed by Virginia gun rights activists. The Virginia Citizens Defense League maintained the Supreme Court has already said guns "in common use" are protected by the Second Amendment.
Virginia has to regain ground lost during the final two years of the previous administration under former Gov. Ralph Northam, who took full advantage of a Democrat takeover in 2019 to push through his gun control agenda. With the Senate still under Democrat control, the Old Dominion is essentially at a stalemate on guns.
As acknowledged by the Times-Dispatch story, "The legislature's divided control, with Democrats holding a four-seat edge in the Senate and Republicans holding a four-seat edge in the House, means most gun bills likely will fail in this session as the votes in each chamber cancel each other out."
So, what happens now? It depends upon how the elections go this fall. Virginia holds its elections in "off" years. The primary is scheduled June 20 and the general election is Nov. 7.
In 2019, voter apathy got the better of gun owners, as there was less than a 40 percent turnout. What happened to with gun control legislation the following year was an eye opener, and gun owners throughout the Commonwealth are not likely to allow a repeat.