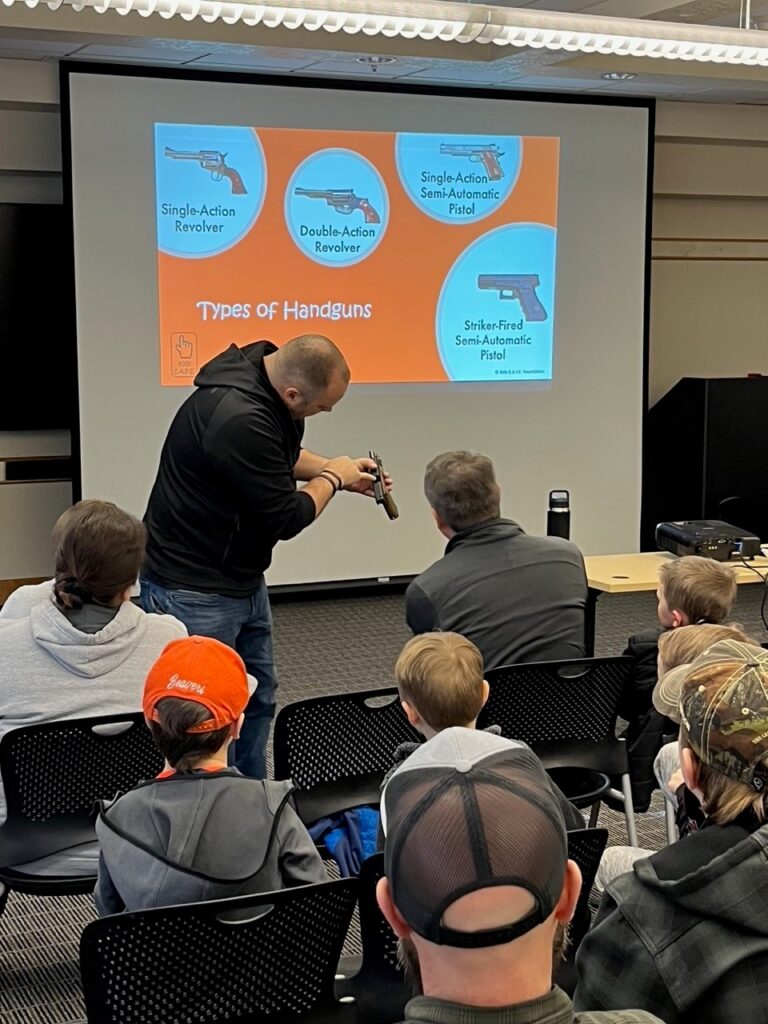 The Kids S.A.F.E. Foundation is excited to announce their newest sponsorship from Vaultek Safe Company.
It will help support our program this year and to help continue the important work to protect children from a firearms accident, through proper education and secure storage.
To receive support from a national leader in the secure storage industry is huge for KSF, he said.
"They have invested in the future of our country by helping a kid's firearm safety organization that is diligently working to protect our country's most valuable resource, our children," LeBlanc said.
The Kids S.A.F.E. Foundation is a 501C3 nonprofit organization, based in Oregon. Since our founding, back in 2016, we have reached over 28,000 kids in five states and taught them lifesaving skills on what to do if they ever come across an unsecured firearm. The goal is to empower our youth to make good, safe, decisions if they are ever put in a dangerous situation. Education and secure storage go hand in and it is the goal of the foundation to bring awareness on the importance of proper storage when not in direct control of their firearms.
According to the CDC's statistics we lose on average 3-4 kids per day to unsecured firearm accident inside of the home, LeBlanc said. KSF is working diligently to try to prevent this through proper education. Support from the secure storage industry is crucial to our success. We couldn't do it without the good partners like Vaultek.
Vaultek is a Florida based company that has been around for seven years. They have already established themselves to be an industry leader through their technology and innovations. Vaultek has thrust themselves to the forefront with their state of the art products when it comes to public safety, proper storage protects young children, prevents unauthorized access, and is a viable option to help prevent teen suicide.
"We look forward to showcasing their products in all of our Kids Firearm Safety 1 classes," LeBlanc reported. "We are officially endorsing Vaultek products and they will be the official safe of the Kids S.A.F.E. Foundation. It is our mission to help shape the current culture of fellow responsible gun owners to encourage the importance of education and secure storage. This can be achieved without governmental intervention, just a shift in our mindset. We look forward to developing new social media campaigns to reinforce the importance of this topic because safety is an essential component to having a gun in the home."