By TheGunMag Staff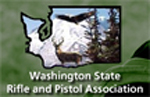 Less than a week after its official launch in the Evergreen State, Initiative 591—backed by a coalition of gun rights organizations—got a critical boost when the Washington State Rifle & Pistol Association threw its support behind the measure.
Via e-mail, WSRPA President James Croisier told TGM that WSRPA directors were unanimous in their support. The WSRPA is the official state association of the National Rifle Association. The NRA's largest affiliate in Washington is the Washington Arms Collectors, and they are already on board with the campaign effort.
Joe Waldron, executive director of the Gun Owners Action League of Washington, told TGM via e-mail that Croisier appointed him to be the group's point-of-contact for the Protect Our Gun Rights (POGR) campaign.
Entry of the WSRPA into the I-591 campaign is significant because it broadens the backing of that grassroots effort and also signifies that the National Rifle Association's official state affiliate and the largest state affiliate are both now involved.
Still, the NRA has taken no official position on the initiative – which prohibits government gun confiscation without due process, and requires that background checks conducted in Washington comply with a uniform national standard (as they do now).
Critics of the more massive WAGR initiative, supported by wealthy Seattle venture capitalist Nick Hanauer and a relative handful of deep pocket donors, contend that I-594 goes well beyond the national standard and is thus inappropriate for Washington. The Evergreen State, with more than 433,000 active concealed pistol licenses in circulation and an estimated 1.5 million gun owners, posts fewer homicides than just the City of Chicago, where stringent gun control remains in effect.