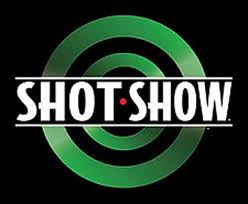 Two milestones in modern rifle development are being observed at the Shooting, Hunting and Outdoor Trade (SHOT) Show in Las Vegas in mid- January, the 75th anniversary of the Model 70 Winchester, and the 50th anniversary of the Remington Model 700.
Both legendary bolt-action rifles will share the spotlight during the biggest firearms industry gathering in North America.
The Model 70 has long been known as "The Rifleman's Rifle," and its colorful history includes everything from varmints to dangerous game. It has been chambered for an array of cartridges ranging from the .22 Hornet all the way up to .458 Winchester Magnum, and a history of the rifle on Wikipedia even lists one model chambered for the .470 Capstick.
The Model 70 was the successor to Winchester's famed Model 54, the first bolt-action center fire rifle produced by the company, which was based on the Mauser 98 action. When the Model 54 went out of production in 1936 and was replaced by the Model 70, the new rifle quickly won the hearts of gun writers and outdoorsmen of the day, thanks to its many features, primarily controlled round feeding and cut checkering, which gave it both a premium look and reliable operation .
The Remington Model 700 arrived 25 years after the Model 70 made its debut, and it also has built a reputation for accuracy and dependability. It has become a favorite among big game hunters, and police and military marksmen.
Introduced in 1962, the Model 700 has so many variations that it is impossible to list them all. Its action is the core of both US Army and Marine Corps sniper rifles, and many police agencies, target shooters and long range shooters use this rifle with a bull barrel configuration. Offered in so many different calibers, for everything from varmints to African big game, the Model 700 has become a mainstay around American hunting camps from the Gulf Coast to the Alaska interior.
Winchester (275 Winchester Ave., Dept. TGM, Morgan, UT 84050-3737; phone: 801-876-3440; online: winchester-guns.com) is unveiling its 75th anniversary Super Grade model chambered in a single caliber: .30-06 Springfield. Featuring a Grade IV/V fancy walnut stock with shadowline cheekpiece and Pachmayr Decelerator recoil pad, this Diamond Anniversary model has a solid steel fitted grip cap, an engraved floorplate and receiver, and the pre-'64 style controlled round feed with claw extractor. The 24-inch cold hammer forged free-floating barrel has a recessed target crown. This rifle also includes the MOA trigger system.
Also built in the Model 70 platform is Winchester's Alaskan, chambered in .30-06, .300 Winchester Magnum and .338 Win. Mag. This one also has a pre- '64 style controlled round feed with claw extractor. The Alaskan has a 25-inch barrel with recessed target crown, folding adjustable rear sight and hooded gold bead front sight. It has a Monte Carlo walnut stock with Pachmayr Decelerator recoil pad. Winchester includes the MOA trigger system.
Winchester is adding a Model 94 takedown rifle chambered for the .30- 30 Winchester or .450 Marlin. It has a 20-inch barrel, straight grip walnut stock and forearm, semi-buckhorn rear sight, Marble front sight, and a Pachmayr Decelerator recoil pad on the .450-caliber model.
Remington's (870 Remington Dr., Dept. TGM, Madison, NC 27025; phone: 800-243-9700; online: remington.com) Golden Anniversary Model 700 BDL is a limited-edition rifle chambered in 7mm Rem. Mag. It has a satin finish Grade B walnut stock with cut checkering, satin blue steel barrel and action, black ventilated recoil pad, white line spacers, engraved floorplate and X-Mark Pro adjustable trigger. The 50th anniversary version of the Model 700 CDL, also chambered in 7mm Rem. Mag., has a satin finished American walnut checkered stock with 24-inch stainless fluted barrel, commemorative engraving on the floor plate, thick recoil pad and X-Mark Pro adjustable trigger.
There's also a Model 700 CDL to commemorate the 100th anniversary of the .375 H&H Magnum with a 22-inch blued steel barrel and action, checkered American walnut stock, New England Custom adjustable rear sight, hooded front sight, rear swivel stud and front barrel band with stud.
Remington's new Model 700 Mountain Rifle has a 22-inch stainless lightweight mountain contour barrel, Bell & Carlson Aramid fiber reinforced stock, hinged floorplate, box magazine and X-Mark Pro trigger.
The Model 700 XCR II is the 2012 Rocky Mountain Elk Foundation limited edition rifle.
The Model 700 SPS long-range rifle in .25-06 Rem., 7mm Rem. Magnum .300 Win. Magnum and .300 Rem. Ultra Magnum features a 26-inch heavy varmint contour barrel, SPS Varmint stock with vented semi-beavertail forend, Hogue overmolded grip panels and X-Mark Pro trigger.
Remington's new Model 700 SPS Tactical Blackhawk has a recoil reducing six-position collapsible stock, 20-inch SPS tactical barrel, dual recoil compensation system, in two caliber choices: .223 Rem. and .308 Win.
Other new rifles There are lots of other new rifles making their SHOT Show debut. Most significant among them is from Charles Daly's (5480 Linglestown Rd., Dept. TGM, Harrisburg, PA 17112; phone: 717- 635-8200; online: transworldarms.com) CD Defense line. The brand is back after a two-year absence, marketed by Trans World Arms. There are five carbine models with 16-inch barrels and a match rifle with a 24-inch barrel in the lineup.
All have T-marked flattop uppers and are chambered for 5.56mm/.223 Remington.
The D-M4 has an A3 type detachable carry handle, A2 birdcage flash hider, 6- position Telestock, chrome-lined 4140 chrome-moly match barrel and M-203 mounting groove, forged F front sight base, bayonet lug and rubber coated sling swivel. The D-M4LE carbine has a chrome-lined MIL-B- 1159SE barrel with a M-203 mounting groove, bayonet lug and rubber-coated sling swivel, Birdcage flash hider and Mil-spec Diameter receiver extension. Then comes the DM4LX, with a chrome-lined 4140 chrome moly H-Bar fluted match barrel.
It has low profile ladder style quad rail covers, an Ace M4 SOCOM standard length buttstock, Phantom flash suppressor and Ergo Ambi AR grip.
Rounding things out is the DV-24 match rifle with a 24-inch stainless barrel, two Picatinny half-inch threeslot riser blocks, ported aluminum tube forend with a swivel/bipod stud, Picatinny rail, milled gas block, twostage match trigger and Ace skeleton buttstock.
Ruger (1 Lacey Pl., Dept. TGM, Southport, CT 06890; phone: 203-259- 7843; online: ruger-firearms.com) will be showing off its mid-year introductions, including the Ruger 77/357 boltaction rifle and the left-hand version of the popular Gunsite Scout Rifle.
The Gunsite Scout Rifle left-hand version is chambered in .308 Win., and weighs 7.5 pounds. It has a ten-round extended magazine, post front sight and adjustable rear, flash suppressor on a 16.5-inch barrel, laminated wood stock with thick recoil pad and a Picatinny-type rail ahead of the action. It is essentially the mirror image of the right-hand model.
Ruger's Model 77/357 is chambered for .357 Magnums with a five-round rotary magazine, stainless steel barrel and receiver, and a black composite stock. Suited for hunting in heavy cover, the 77/357 has an 18.5-inch cold hammer forged barrel.
The good news from Colt (PO Box 1868, Dept. TGM, Hartford, CT 06144; phone: 860- 236-6311; online: colt.com) is its joint effort with Magpul featuring some of that company's top AR accessories.
Marketed under the Colt Defense label, this new model is built on the Law Enforcement carbine platform with a retracted buttstock, MOE vertical grip and hand guard, MOE trigger guard, Generation 2 rear Back- Up Sight, and a pair of Magpul 30- round polymer magazines. The rifle weighs 6.8 pounds and measures 30.5 inches. It is available in black, dark earth, or with contrasting Magpul parts. All models are available with a "bullet button" to make them California compliant.
Colt's Model LE6920CA carbine also has a bullet button so it is state compliant for commercial sale to private citizens in California. The Model LE6920CA weighs 6.95 pounds and measures 35.5 inches overall with a 16-inch barrel. Likewise, the Model LE6940CA (on the M4 platform) has a one-piece monolithic rail extending from the receiver to the front sight. It sports an A2 pistol grip, DCH rear sight, Colt flash suppressor and a nine-round magazine.
More modern sporting rifles are coming from Mossberg (7 Grasso Ave., Dept. TGM, North Haven, CT 06473; phone: 203-230-5300; online: mossberg.com) and the lineup includes the MR Tactical with a free-floating 16.25-inch barrel featuring a remov removable A2 muzzle brake and removable front and rear sights. The flattop upper has a Picatinny rail and there's a Picatinny quad rail around the barrel.
The butt stock is adjustable to six positions, and a fixed-stock version is available. The Modern Rifle model, with a free-floating 20-inch barrel, A4 flat top upper with Picatinny rail, has an A2 style stock, free-floating forend tube, single-stage trigger and fiveround magazine.
Mossberg's Model 715 T is a "tactical" .22 autoloader with an M4 flattop design that will be available this year in camo.
Another entry is the bolt-action Predator available with a laminated wood stock or a composite sporter stock. Both feature thick recoil pads, extended magazines and an 18½-inch medium fluted barrel.
Latest from Sig Sauer (18 Industrial Dr., Dept. TGM, Exeter, NH 03833; phone: 603-772-2302; online: sigsauer.com) is a trio of new modern semi-autos chambered for the .223 Rem/ 5.56mm NATO, and one chambered for the 7.62x51NATO/.308 Win.
The SIG 716 is the .30-caliber model with four-position gas piston system, 16-inch chrome-lined barrel, a Magpul ACS stock and MIAD grip, SIG flip-up front and rear sighs and M1913 quad rail.
SIG's three .223-caliber models are the 551A1, which features an original Swiss folding stock, classic Swiss styling and ambidextrous controls. It has a 16-inch chrome-lined barrel, a rotary diopter rear sight and hooded front sight, two-position gas pistol operating system and it uses factory 20- and 30-round magazines. The Model 556×11 has a four-position gas piston system, chrome-lined 16-inch barrel, swappable charging handle, lowprofile M1913 quad rail and a folding stock. The M400 has a chrome-lined 16- inch barrel, integral QD sling swivel mounts, an upper/lower tension adjustment device, and removable carry handle.
Marlin (100 Kenna Drive, PO Box 248, Dept. TGM, North Haven, CT 06437; phone: 203-239-5621; online: marlinfirearms.com) has spruced up its Model 336 with a stock upgrade, including the 336W (with or without scope) and the 336Y, all upgraded to laminated stocks for more durability and an enhanced appearance. All stocks are checkered and they feature sling swivels front and rear.
Meanwhile, the Marlin X7 boltaction family has a new .223-caliber sibling with a 22-inch button-rifled sporter barrel, and another with a 26- inch heavy barrel.
Chambered in .308 Winchester, .30-06, 8×57 and 9.3×62, the new Anschutz (7661 Commerce Lane, Dept. TGM, Trussville, AL 35173; phone: 205-655-8299; on-line: www.steyrarms.com) Model 1780 D FL has a six-lug bolt, 22.1-inch cold hammer forged barrel, matte black anodized aluminum alloy receiver, Turkish walnut stock, handbedded, locking aluminum bedding block and it is drilled and tapped for a Weaver-style scope rail.
CZ-USA (1401 Fairfax TFWY, B-119, Dept. TGM, Kansas City, KS 66115; phone: 800-955-4486; online: czusa.com) has announced four new rimfire models including one with a Mannlicher-style stock, and a tactical style centerfire rifle. The rimfire models include the CZ 455 FS, a full-length stocked model with a hooded front sight, checkering on the grip and forearm, and five-round magazine. It is available in .22 LR, .22 WMR and .17 HMR. The CZ 455 Varmint has a radical laminated SS Evolution stock, with a hollow butt with raised comb and cheekpiece, heavy barrel and five-round magazine. The CZ 455 Precision Trainer has a smooth barrel and target style composite stock, chambered in the same calibers.
The Varmint Target model CZ 527 is chambered in .204 Ruger or .223 Remington, with a 24-inch hammer forged barrel, Kevlar stock and five round detachable magazine.
Merkel's (7661 Commerce Ln., Dept . TGM, Trussville, AL 35173; phone: 205- 655-8299; online: steyrarms.com) new bolt-action RX Helix, a step up the evolutionary chain. Featuring a manual cocking lever and a direct trigger system, the RX Helix is a linear bolt-action with six locking lugs and a rotary bolt head, fully enclosed housing action and Picatinny rail on top. It has integral Weaver-type rails for scope mounting, and metallic sights. It is available in four versions, Arabesque, Wild Boar, Spirit and Deluxe, and three action lengths: Mini in .222 Rem., .223 Rem.; Standard: .243 Win., 6.5×55 SE, .270 Win., 7×64, .308 Win., .30-06 and 8×57 IS; and Magnum: 9.3×62, 7mm Rem. Mag. and .300 Win. Mag.
There are several new entries from Weatherby (1605 Commerce Way, Dept. TGM, Paso Robles, CA 93446; phone: 805-227-2600; online: weatherby.com) including the new Vanguard 2 RC (for "Range Certified') model. Available in 13 different calibers, it features a pillar-bedded composite stock with Monte Carlo comb and raised cheekpiece, 24-inch cold hammer forged barrel with matte bead blasted blue finish and a match quality two-stage trigger.
The Vanguard 2 RC Varmint is available in three calibers, has a 24-inch heavy barrel, three-position safety, handlaminated Monte Carlo composite stock with a beavertail forearm and vents, QD sling swivel studs, and Pachmayr Decelerator recoil pad.
Weatherby is also introducing the Mark V Accumark in .338 Lapua. It is fitted with a free-floating 28-inch button-rifled barrel with Accubrake. The handlaminated Monte Carlo composite stock has a raised comb and cheekpiece. Also chambered in .338 Lapua is the Mark V TRR tactical rifle with a fully adjustable composite stock, fully-adjustable trigger, CNC-machined 6061-T6 aluminum bedding plate, and an Accubrake on a 28- inch button-rifled barrel.
Bushmaster (999 Roosevelt Trail, PO Box 1479, Dept. TGM, Windham, ME 04062; phone: 207-892-3594; online: bushmaster.com) has announced five rifle models including one basic state compliant model, another with a California-compliant bullet button and three law-enforcement models .
Legacy Sports (206 South Union St., Dept. TGM, Alexandria, VA 22314; phone: 703-548-4837; online: legacysports.com) will be offering two versions of the Citadel M-1 carbine in .22-caliber, produced by Chiappa. Built to the same size as the original, these rimfire Citadel M-1 carbines have 18- inch barrels, 10-round magazines, adjustable rear sights and fixed front sights. They measure 35 inches overall.
One model has a synthetic stock, while the other has a traditional wood stock.
New from DPMS (3312 – 12th St. SE, Dept. TGM, St. Cloud, MN 56304; phone: 320-258-4448; online: dpmsinc.com) are four new AR models including one for smaller-framed shooters. The new Tac 2 has a chrome-lined 4150 lightweight barrel with a Panther flash suppressor, Magpul ACS stock, MOE grip, trigger guard and a new M111moduler free float rail system. The Compact Hunter has a B5 SOPMOD retractable stock, Hogue pistol grip, flattop with rail and it is available in all current hunter calibers.
The Tactical Precision Rifle has a bead-blasted 416 stainless steel HBAR barrel with an AAC blackout flash suppressor, the M111modular free float rail system and B5 Systems stock. It also has a Magpul MOE grip and trigger guard. Lastly, the Lite LR-308 rifle has a 24-inch 416 stainless lightweight fluted barrel and a carbon fiber free float tube, and is chambered for the .308 Win.
There's a new stack-barrel combo gun from Steyr (7661 Commerce Ln., Dept. TGM, Trussville, AL 35173; phone: 205-655-8299; online: steyrarms.com) called the Duett, with a 12-gauge shotgun barrel, and a rifle barrel available in several different chamberings. It has a 23.6-inch barrel, and weighs about 6.4 pounds.