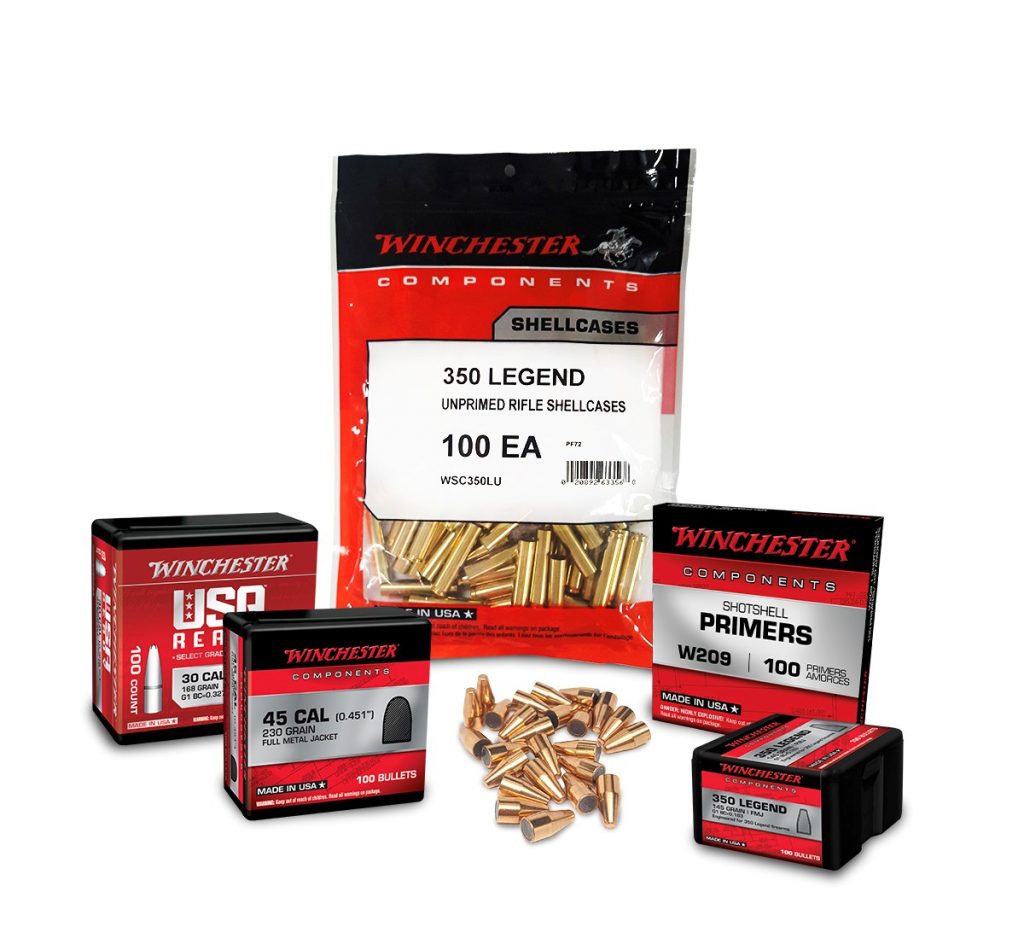 Winchester® Ammunition has announced the expansion of its component line with a variety of new bullets, primers, wads and several new types of brass shellcases. The components will also be available in new bold packaging designs that include red, black and white graphics, Winchester said in a press release.
In addition, Winchester pistol and rifle bullets in 500-count packages will now be available in sturdy, stackable cardboard boxes, with the 100-count bullets available in plastic boxes, the company noted.
Some of the recent additions to the component offerings include USA Ready match grade primers, 350 Legend shellcases and bullets, 450 Bushmaster shellcases, and 6.5 Creedmoor bullets.