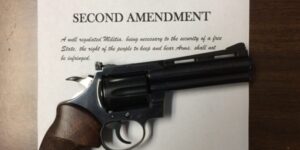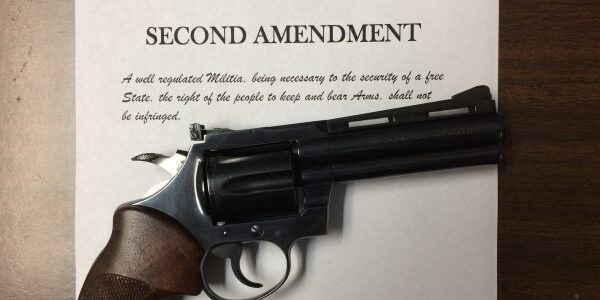 By Dave Workman
Editor-in-Chief
Earlier this month, some 200 CEOs signed a letter to the U.S. Senate "demanding that Congress take action on gun safety in the form of new legislation," according to Yahoo News.
They may not have much longer to wait. According to Fox News, quoting an unnamed source, bipartisan Senate negotiators "may release the bill text Monday of a deal struck earlier this month on gun-related legislation," in order to get something on the table prior to the July 4 holiday weekend.
Fox also reported that last week, Sen. John Cornyn (R-TX) said a group of 20 senators including 10 Republicans and 10 Democrats were apparently "making progress" on the bill's language.
TGM has a copy of the letter from the CEOs, which declares, "On top of the human toll is a profound economic impact. At a time when our economy is struggling to recover from the COVID-19 pandemic, gun violence costs American taxpayers, employers and communities a staggering $280 billion per year. Employers lose $1.4 million every day in productivity and revenue, and costs associated with victims of gun violence."
The letter, which may be read here, does not reveal the source of the data.
In an alarming interview with Yahoo News, Richard Edelman, CEO at Edelman, a public relations company, told the reporter, "This is 10 years after Sandy Hook, and status quo just won't do. Somehow, falling back on the rights of citizens to bear arms is just kind of an excuse for delaying what is inevitably in the interests of the communities."
Alan Gottlieb, chairman of the Citizens Committee for the Right to Keep and Bear Arms, which maintains a list of anti-gun businesses, said he recognizes at least some of the businesses that signed onto the letter, and they are already on the list headlined "Don't Feed the Gun Prohibitionists."
Edelman told Yahoo "I believe in the Second Amendment." He insisted he and other business leaders are not asking the Senate "to ban all weapons."
Gun rights activists contend if they want to ban any firearms, they don't believe in the Second Amendment at all. Arguing that falling back on the right to keep and bear arms is some kind of a delaying tactic does not impress the firearms community, either, because a right protected by the Constitution is the ultimate "fall back" because it was designed to place a limit on government, not the people.
Edelman says he wants to be sure "guns are used appropriately." That is a sentiment shared by law-abiding gun owners across the map, but they contend it's not going to happen with a mandate from government.
The letter, as reported by Axios, includes companies with more than 500 employees, and with fewer employees. It includes pro-sports teams: San Francisco 49ers, San Francisco Giants and Philadelphia Eagles, whose fan base must include gun owners.
This happened days before Sen. John Cornyn (R-TX) was booed when he appeared at a gathering of the Texas Republican Party. Cornyn is one of 20 senators—10 Democrats and 10 Republicans—meeting lately to hammer out some sort of agreement on new steps to be taken in the aftermath of mass shootings at Buffalo, NY and Uvalde, Texas. Cornyn is reportedly a lead senator on an announced proposed agreement, which has yet to be put on paper.
The Hill reported that Cornyn was "rebuked" by Lone Star Republicans, who adopted a platform that says, "Whereas all gun control is a violation of the Second Amendment and our God-given rights, we reject the so-called 'bipartisan gun agreement."
Cornyn walked out of a meeting a few days ago, according to the Daily Mail, telling reporters, "I'm done."
The news agency said Cornyn told them, "This is the hardest part because at some point, you just got to make a decision. And when people don't want to make a decision, you can't accomplish the result. And that's kind of where we are right now."
In a related development, TheGunMag.com is reporting that several stores have pulled gun-related magazines off their magazine racks, including American Handgunner and GUNS.