Results in state legislatures were mixed: some good and some bad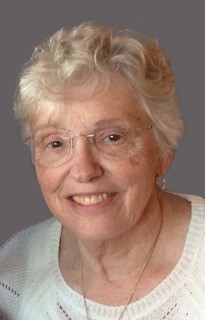 By Tanya Metaksa
States that carryover legislation from 2021 to 2022
Alaska, California, Delaware, Georgia, Illinois, Iowa, Kansas, Massachusetts, Maine, Michigan, Minnesota, Nebraska, New Hampshire, New York, North Carolina, Ohio, Oklahoma, Pennsylvania, South Carolina, Tennessee, Vermont, Washington, Wisconsin and West Virginia (House only)
In 2021 all state legislatures were in session although many of them were virtual sessions during some portion of the year. Yet, compared to 2020 the passage of legislation was almost back to normal.
Since most of the states hold legislative elections in even number years, about half of the states allow legislation that is introduced in the first year of the election cycle (an odd numbered year) to carry over into the second year of the election cycle. Those states are listed above. Thus you may not see them listed here as bills are still being considered. Otherwise here are the 2021 winners, losers and several in-between.
Winners
Arizona: In May Gov. Doug Ducey signed SB1382, a state version of the federal PLCAA bill. Ducey tweeted "We're not going to allow lawsuit after lawsuit to slowly tear down the Constitutional rights of law-abiding citizens in our state. SB 1382 achieve this goal."
Arkansas: SB573, expanding where a citizen with a Right-to-Carry may possess a firearm and stopping the passage of gun free laws by municipalities, was signed into law by Gov. Asa Hutchinson in April.
Florida: Gov. Ron DeSantis signed two pro-gun bills into law in 2021: SB1884, the Preemption Enforcement bill, and HB259, the Church Carry bill. Additionally, the legislature passed a Memorial Resolution that expresses the consensus of the Florida Legislature that President Biden's anti-gun proposals violates the Second Amendment rights of Floridians.
Idaho: Gov. Brad Little signed SB1055, a Shooting Range Protection Act, into law.
Iowa: Governor Kim Reynolds signed two pro-gun bills into law: HF521,a state version of the federal PLCAA bill, and HF756, a constitutional carry bill.
Indiana: HB1369, a constitutional carry bill, passed the House but was ignored in the Senate Judiciary Committee.
Kansas: in April the legislature passed two pro-gun bills HB2089, a standardized firearms safety training program in school districts, and HB2058, a constitutional carry bill, with overwhelming majorities. After the legislature adjourned Gov. Laura Kelly vetoed both bills. The legislature returned in May and during the veto session the House voted 84-39 and the Senate voted 31-8 to override Kelly's veto of HB2058. HB2089 was not considered during the veto session.
Kentucky: A bill, HB175, prohibiting financial institutions from discriminating against firearm businesses, passed the House, but the Senate did not consider the bill.
Nebraska: An omnibus bill, LB236, that dealt with carrying and owning firearms, was passed and signed by Gov. Pete Ricketts.
Missouri: University of Missouri System Board of Curators passed a resolution that allows guns in vehicle on campus. The prohibition on open or concealed carry of firearms is still in effect. This change in policy was due to two cases: one brought by a university employee and the other brought by Missouri Attorney General Eric Schmidt.
Montana: Two bills that provide protections for firearms businesses and prevent the prohibition of Second Amendment rights due to a State of Emergency, SB370 and HB504, were passed and signed by Gov. Greg Gianforte.
North Dakota: In 2021 the legislature was very busy passing five pro-gun bills that were signed by Gov. Doug Burgum. HB1293, expanding the firearms that can be carried in a vehicle under ND constitutional carry law; HB1297, expanding the locations that can be gun owners can carry a concealed firearm under ND constitutional carry law; HB1450, reduces the prohibiting factors for applicants for permits; HB1498, strengthens ND self-defense statutes; and SB2344, a strengthening of ND Second Amendment rights during a State of Emergency.
Ohio: The year began with Gov. Mike DeWine signing SB175, a bill that expanded Ohio law to strengthened Ohio's self-defense statute. The new law allowed law-abiding gun owners to defend themselves when they are in any place they are allowed to be. SB215, constitutional carry, passed the Senate while other bills including emergency powers bills are still working their way through the process and can be considered during 2022.
Oklahoma: Governor Kevin Stitt signed four pro-gun measures into law. HB1630, allows for the use of a Self Defense Act permit to substitute for a background check; HB2645, prevents cities from prohibiting carrying in outdoor venues;
SB646, allows the carrying for a firearm in a bar as long as the person carrying is not consuming alcohol; and SB672, allows for the carrying of a long gun in a motor vehicle.
South Carolina: HB3094, this Right-to-Carry permit allows the citizen to carry in the manner they choose—either open or concealed. It also eliminated the $50 application fee.
South Dakota: Gov. Kristi Noem signed three pro-gun and self-defense bills. SB100, provides Second Amendment protections for persons and businesses during a State of Emergency; SB111, reduced the cost of Right-to-Carry permits; and HB1212, enhances the right to self-defense.
Tennessee: Gov. Bill Lee signed two pro-gun bills in 2021. The first was SB765/HB786, the constitutional carry bill, making Tennessee the 20th constitutional carry state. The second was SB1148/HB0025, that ensures that defendants in a criminal case cannot be sued civilly at the same time.
Texas: The 2019 session has been the most successful for gun owners since 1995 when the first Texas concealed carry law was passed. Gov. Greg Abbott signed HB1927, constitutional carry, at the Alamo and the remainder of the pro-gun bills passed by the legislature:SB550, eliminating the requirement for a specific type of holster when openly carrying a handgun; HB1407, allowing a Right-to-Carry permittee to have a handgun in his/her vehicle that is visible in a holster but not on the permittees person; HB1500, establishing that Second Amendment related business are essential businesses; HB2657, expands raffles for non-profit organizations; HB2675, provides for expedited Right-to-Carry for at-risk individuals; and HB4346, allows carrying a firearm on a utility easement. Earlier in May and June Gov. Greg Abbott signed these bills: SB19, discouraging banks and other financial service from discriminating against Second Amendment related businesses; SB20, protecting hotel guests' Second Amendment rights: HB918, lowers eligibility age for Right-to-Carry permit to 18, and HB1387, allows foster parents to keep loaded firearms as long as they are accessible only to them.
Utah: First in February Gov. Spencer Cox signed HB60, a constitutional carry bill, into law. Then a month later he added two more self-defense bills into law: HB227, defines justifiable use of force, and HB216, clarifies Utah's provisional concealed firearms permits.
Virginia: Although three anti-gun bills passed the House early in the session, all three were re-referred to the Senate Judiciary Committee where the quietly died. The only gun measure signed by Gov. Ralph Northam was one dealing with Right-to-Carry permit renewals that had been effected by COVID-19 problems.
West Virginia: Gov. Jim Justice signed three pro-gun bills in April. HB2499, exempted firearms and ammunition from sales and use taxes, while HB2793 permittednonresidents to obtain state licenses to carry a concealed deadly weapon, and SB458, a State of Emergency bill prohibiting Second Amendment restrictions.
Wyoming: Gov. Mark Gordon signed three pro-gun bills in 2021. SF155, a State of Emergency bill prohibiting Second Amendment restrictions; HB116, expanded constitutional carry to all law-abiding adults; and HB236 prohibits financial institutions from discriminating against Second Amendment-based businesses.
Losers
California: On Oct. 8, Gov. Gavin Newsom signed SB264, banning "the sale of guns or ammunition at the Orange County Fair and Event Center. Additionally, several other bills are still active for the 2022 session.
Illinois: The year ended as it began Gov. J.B. Pritzker promoting anti-gun programs and legislation. On Dec. 10, 2021 he signed HB2791, increasing the number of communities that can apply for grant money for gun violence programs. This bill passed the Senate with no dissenting votes and the House 71-41. It allocates $100 million for this program. As State Rep. Rita Mayfield argued, "This is $100 million, this is not free money…it is $100 million that will be appropriated in January whether we have it or not."
Colorado: Gov. Jared Polis signed: SB256, repealing Colorado preemption law; HB1298, allowing an indefinite delay of firearms transfer; and HB1299, initiating an Office of Gun Violence Prevention paid for by tax dollars.
Connecticut: Gov. Ned Lamont signed HB6455, an expansion of Connecticut's already draconian "red flag" law.
Delaware: In October Gov. John Carney signed HB125, banning so-called ghost guns.
Hawaii: Governor David Ice signed both HB1366, a ban on home-built firearms, and HB31, mandatory requirements for firearms storage, in July.
Louisiana: A constitutional carry bill, SB118, passed the House by a vote of 73-28 and it passed the Senate on a 26-11 vote.
Both votes met the margin of two-thirds that would be necessary to override a veto. However, Gov. John Bel Edwards vetoed SB118. The state of Louisiana has a provision in its constitution that allows a majority of legislators of either house to "declare in writing that a veto session is unnecessary." However, Edwards was helped by Republican Ronnie Johns absence and the
Flip-flopping of three other Republican Senators—Patrick Connick, Louie Bernard and Franklin Foil—who changed their votes during the veto session.
Nevada: A bill banning the manufacture of home-built firearms, AB286, was passed and signed by Gov. Sisolak.
New Mexico: Although several gun bills were introduced in the legislature during the session, an interim committee voted in October to ban firearms in the legislature. Additionally, a state agency, EXPO New Mexico, announced in August that gun shows will not be allowed at state-run facilities.
New York: Although the legislature has adjourned, on July 6 former Gov. Andrew Cuomo declared a "gun violence state of emergency" Before he resigned in August he signed S7196, a state law making it easier to sue gun manufacturers in NY state and S5000 dealing with criminal possession and disposal of crime guns. In October Gov. Kathy Hochul signed S13A and S14A, making it a felony for anyone to sell, transfer or exchange incomplete receivers. November signed S2981, establishing a Center for Firearm Violence Research with taxpayer dollars; and S5000 dealing with criminal possession and disposal of crime guns. In December Hochul signed S1251, Mandating quarterly reports on gun data.
Rhode Island: Two anti-gun laws were passed and signed by Gov. Dan McKee. S73, prohibiting firearms possession on school grounds with the exception of in locked containers in a motor vehicle, and S416, increasing penalties for purchasing a firearm for a prohibited person.
South Carolina: City of Conway: An ordinance was unanimously passed on first reading to prohibit firearms open carry during public events and in the city government building.
Oregon: Anti-freedom Governor Kate Brown signed SB554, a comprehensive draconian gun law. SB554 allows Oregon school district to prohibit Right-to-Carry permittees on their grounds; bans Right-to-Carry permits from the state capitol and airports; mandates strict firearm storage within homes and vehicles; increases permit fees and adds felony charges for violations of this law.
Washington: SB5038, creating a crime of open carry either in a vehicle or in person was signed by Gov. Jay Inslee.
Could have been better:
Georgia: Although both Houses passed versions of HB219, an Emergency Powers bill that included recognizing out-of-state Right-to-Carry licenses, but the House failed to concur with Senate amendments before adjournment.
Maine: Two gun bills were passed in Maine without Gov. Janet Mills' signature: LD759, a bill that requires storage of a loaded firearm, and LD884, prohibiting the Department of Public Safety from retaining information on firearm purchases.
North Carolina: The NC Sheriffs Association backed an effort, HB398, to repeal the pistol permit in favor of the federal NICS background check, but Gov. Roy Cooper vetoed the bill.
Pennsylvania: Governor Wolf vetoed SB565, constitutional carry.
Judicial
The number of cases that deal with policy issues regarding firearms has been increasing substantially in the past several years and 2021 continued that trend. In prior years, firearms cases have been brought by those persons who have been charged with the criminal misuse of firearms. Additionally, there has been an increase in cases have sought certiorari before the U.S. Supreme Court (SCOTUS).
SCOTUS
The big judicial news in 2021 was SCOTUS granting certiorari in April to the New York State Rifle & Pistol Assn. v. Bruen for argument during the 2021-2022 term. This case, which was argued on November 3, 2021, challenges New York state's requirement that Right-to-Carry applicants demonstrate "proper cause" when they want to legally carry a firearm outside the home. Everyone expects this case to be announced at the end of the term—in late May or early June.
A Fourth Amendment case, Caniglia v. Strom, was also decided by SCOTUS in 2021. This was a case of the police seizing firearms without a warrant. The lower courts had ruled in favor of the police, while on May 17 SCOTUS' decision written by Justice Clarence Thomas concluded that "The very core of the Fourth Amendment's guarantee is the right of a person to retreat into his or her home and 'there be free from unreasonable governmental intrusion.' As I wrote in this article about the case, "Hopefully, Caniglia v. Strom institutes a legal barrier to the expansion red flag laws.
Federal Courts
One of the busiest federal courts is the Ninth Circuit Court of Appeals. As of the beginning of 2022 most of their Second Amendment cases had been "paused" while awaiting the NYSRPA v. Bruen decision. This pause includes the Ninth Circuit's November en banc decision reversing. the Duncan v. Bonta decision by the three-judge panel.
The US District Court for the Southern District is considering a suit, Fahr v. San Diego, against the San Diego Ordinance O-2022-7, banning so-called ghost guns.
In the Sixth Circuit in the GOA v. Garland challenge to the BATFE's "bump stock" there will be an en banc rehearing after a three-judge panel agreed to a preliminary injunction.
N.J. and A.L. v. Sonnabend, deals with the issue of student speech, where two students in Wisconsin schools were denied their 1st Amendment rights when they wore clothing depicting firearms to school.
There are several lawsuits pending in the District Courts in California, Georgia, Illinois Minnesota, Pennsylvania, Tennessee and Texas challenging state firearms bans as to law-abiding young adults. These lawsuits are attempting to have the National Rifle Association of America v. McGraw case declared "wrongly-decided." Additionally, there is NRA v. Swearingen that is on appeal to the US Court of Appeal for the Seventh Circuit.
State Courts
Several states had litigation concerning preemption statutes. Although the Colorado case was decided in favor of the state's firearms preemption statute, but Gov. Jared Polis signed: SB256, repealing Colorado preemption law; making the court case moot.
South Carolina—State of South Carolina v. City of Columbia: After the City of Columbus passed three ordinances that dealt with firearms, and firearms accessories, the State of Carolina filed suit. In each case the Court of Common Pleas for the Fifth Judicial Circuit ruled that all ordinances violated the state's preemption statute regarding firearms.
Florida— in the case of Florida Carry, Inc. v. Broward County that had been decided by the Circuit Court for the Seventeenth Judicial Circuit n favor of Florida Carry's opinion that Broward County had violated the Joe Carlucci Uniform Firearms Act by passing firearms ordinances. Broward County then appealed to the District Court of Appeal of the State of Florida, which upheld the Circuit Court's decision on March 24.
Colorado—Chambers v. City of Boulder. The Boulder County District Court ruled that in passing a ban on the sale, possession and transfer of commonly owned semi-automatic rifles and 10-round magazines the city violated the state preemption law and the ordinances were struck down.