Twenty-six more members of Congress have signed on as co-sponsors to the Second Amendment Protection Act, the Citizens Committee for the Right to Keep and Bear Arms announced today.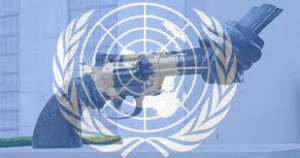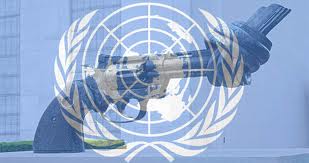 "This is good news," said CCRKBA Chairman Alan M. Gottlieb. "With a vote looming on the proposed United Nations Arms Trade Treaty, this sends a clear message to the Obama administration that the president will face real trouble if he or Secretary of State Hillary Clinton signs any document that threatens our constitutionally-protected individual right to keep and bear arms."
Sponsored by Illinois Republican Congressman Joe Walsh, H.R. 3594 was written with help from CCRKBA staff, Gottlieb noted.  It now has 60 co-sponsors, and has been referred to the House Committee on Foreign Affairs. CCRKBA has been urging members and supporters to contact Congress and demand action on this bill.
"The U.N. is scheduled to vote on the proposed treaty next week," Gottlieb said. "Right now they are pushing to include small arms and ammunition, and because the Devil is always in the details, when they finally hammer out a document that the Obama administration has already indicated it will sign, this could be extremely bad for American gun owners.
"Fortunately, Congressman Walsh had the foresight to understand this," he continued, "so he introduced this legislation to protect Second Amendment sovereignty. We want the United Nations gun grabbers, and the Obama administration to understand that they are treading in perilous waters if they adopt a treaty that even remotely threatens the firearms freedoms of our citizens.
"We are coming down to the wire on this treaty," Gottlieb stated. "Our constitutional rights far outweigh the administration's desire to push its 'citizen-of-the-world' philosophy down the throats of American gun owners. We want to see action on the Second Amendment Protection Act, and with 26 new co-sponsors, we are one step closer to achieving that goal."
With more than 650,000 members and supporters nationwide, the Citizens Committee for the Right to Keep and Bear Arms is one of the nation's premier gun rights organizations. As a non-profit organization, the Citizens Committee is dedicated to preserving firearms freedoms through active lobbying of elected officials and facilitating grass-roots organization of gun rights activists in local communities throughout the United States. The Citizens Committee can be reached by phone at (425) 454-4911, on the Internet at www.ccrkba.org or by email to InformationRequest@ccrkba.org