The U.N. Arms Treaty – This Week on Gun Talk Radio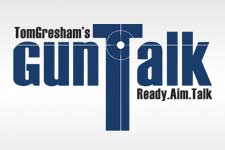 It's what you need to know about the U.N. Arms Treaty conference, with help from the Second Amendment Foundation, SAAMI, Gun Rights Examiner writers and Ted Nugent, this week on Tom Gresham's Gun Talk® Radio, the original nationally-syndicated radio talk show about guns and the shooting sports.
This Sunday, Alan Gottlieb of the Second Amendment Foundation (http:www.saf.org), Rick Patterson of the Sporting Arms and Ammunition Manufacturers' Institute, National Gun Rights Examiner writer David Codrea (http://www.examiner.com/gun-rights-in-national/david-codrea), Seattle Gun Rights Examiner writer Dave Workman (http://www.examiner.com/gun-rights-in-seattle/dave-workman) and rocker and activist Ted Nugent (http://www.tednugent.com/) drop by Gun Talk to discuss the U.N. Arms Treaty, stories you need to be paying attention to, and more.
"The U.N. Arms Trade Treaty has the potential for drastically harming a fundamental right protected by the U.S. Constitution," said Tom Gresham, host of Gun Talk. "For this Sunday's show, we have compiled an A-list of people who have been at the U.N. meetings, and who have been reporting on this for years. We'll have action items for gun owners who are asking what they can do to fight this takeover."
It's also the last week to enter to win the July Gun Talk giveaway from Timney Triggers! The Grand Prize is a $750 gift certificate to spend at www.timneytriggers.com. Each week, ten first prize winners will receive a Timney Triggers tension scale. Enter by July 27th at www.guntalk.com/contest.
In its 18th year of national syndication, Tom Gresham's Gun Talk Radio airs live on Sundays from 2PM-5PM Eastern, and runs on more than 135 stations, plus on XM (Ch. 165) Satellite Radio. All Gun Talk shows can be downloaded as podcasts at http://www.guntalk.libsyn.com and Apple iTunes, or through one of the available Apps: the Gun Talk iPhone App, the Blackberry Podcast App, and the Gun Talk App for Android on Amazon. The Gun Talk Minute on XM also airs on XM 165, 166, 168 and Fox Sports every day throughout the week. More information is available at http://www.guntalk.com.