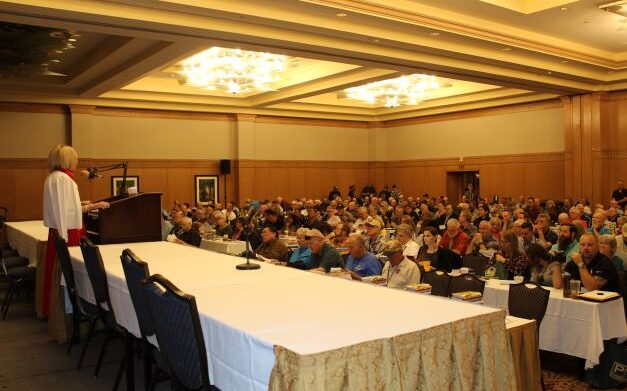 Interest is building across the Second Amendment community for the 37th annual Gun Rights Policy Conference, to be held as a "live event" for the first time in two years, on the weekend of Sept. 30-Oct. 2.
The conference will be held at the Westin Dallas-Fort Worth Airport hotel in Irving.
Co-sponsored by the Second Amendment Foundation and Citizens Committee for the Right to Keep and Bear Arms, the conference attracts many of the top national and regional leaders in the gun rights movement. Additionally, it is attended by grassroots activists from across the country for a weekend of networking, panel discussions, reports on legislation and litigation, and more.
Gun rights organizations including the National Rifle Association, National Shooting Sports Foundation, Gun Owners of America, Firearms Policy Coalition and many state organizations will be represented.
The theme of this year's conference is "Target Victory." There will be a heavy focus on the upcoming Nov. 8 midterm elections, plus perspectives on gun control legislation passed by Congress earlier this year.
There will also be emphasis on the June 23 Supreme Court ruling in New York State Rifle & Pistol Association v. Bruen, which affirmed the right to bear arms outside the home, and a look at how anti-gun politicians in various states are scrambling to get around the high court's decision.
These actions are likely to result in even more lawsuits.
This will be the first in-person conference since 2019 in Phoenix. In 2020 and again last year, the conference was held virtually, with presentations and reports delivered entirely on-line.
According to SAF founder and Executive Vice President Alan Gottlieb, this year's program will feature more than 70 speakers, with reports on federal, state and local affairs. A highlight is the annual Awards Luncheon on Saturday.
Attendance is free, and registration for the event is open here.