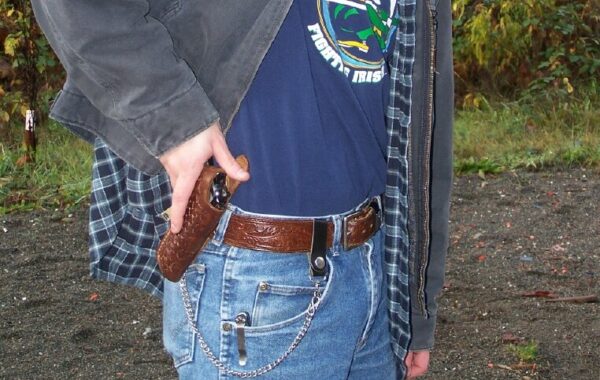 Attorneys representing the Second Amendment Foundation and its partners in a federal lawsuit challenging Minnesota's ban on concealed carry by young adults have filed a reply in support of their motion for summary judgment in the case, known as Worth v. Harrington.
SAF was joined in the lawsuit by the Minnesota Gun Owners Caucus, Firearms Policy Coalition and three private citizens in the affected age group. Defendants are John Harrington, commissioner of the Minnesota Department of Public Safety, plus three county sheriffs, Mille Lac County Sheriff Don Lorge, Douglas County Sheriff Troy Wolbersen and Washington County Sheriff Dan Starry, in their individual and official capacities. The motion was filed in U.S. District Court for the District of Minnesota.
In their motion, SAF's attorneys note, "Under New York State Rifle & Pistol Ass'n, Inc. v. Bruen…this challenge to Minnesota's Carry Ban must be analyzed through 'a test rooted in the Second Amendment's text, as informed by history.' First, the Court must determine whether the conduct Plaintiffs wish to engage in is covered by the plain text of the Second Amendment. If it is, the Carry Ban is unconstitutional unless Defendants can show it is consistent with a tradition of regulation found in constitutionally relevant history."
"Our lawsuit was filed in early June, prior to the Supreme Court's ruling in Bruen," explained SAF founder and Executive Vice President Alan M. Gottlieb. "Based on the language in Justice Clarence Thomas' majority opinion, our motion today is a common-sense step in defending the rights of law-abiding young adults. They can vote, join the military, sign contracts, start businesses, get married and do other things, but when it comes to exercising one of the most basic fundamental rights protected by the Constitution, Minnesota law slams the door. Now, the Supreme Court has provided new guidance, which we believe supports a summary judgment."
Plaintiffs are represented by attorneys Blair W. Nelson of Bemidji, and David H. Thompson, Peter A. Patterson and William V. Bergstrom with Cooper & Kirk PLLC, Washington, D.C.