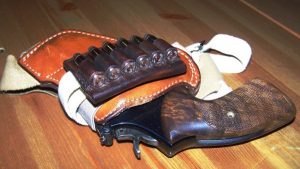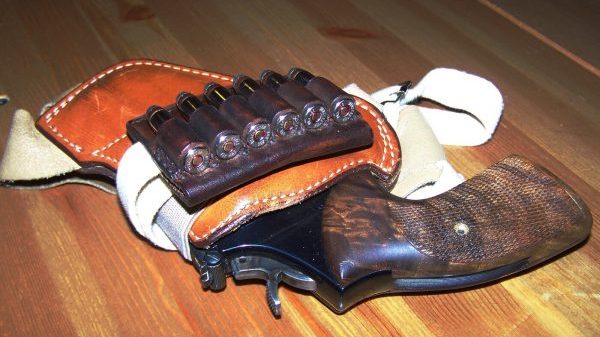 By Dave Workman
Editor-in-Chief
In the wake of the June 23 Supreme Court ruling in New York State Rifle & Pistol Association v. Bruen, NBC News in Washington, D.C. is reporting a surge in applications for concealed carry permits in Maryland, where carry permit applications have also been routinely and arbitrarily denied.
Maryland was one of seven states specifically mentioned in the high court ruling, which referred to states with similar "good cause" requirements in their restrictive permit application process. The ruling declared such restrictions to be unconstitutional. Bureaucrats and gun prohibitionists don't like it, but law-abiding citizens who have campaigned for years for the ability to defend themselves against criminals appear to be having a heyday.
According to the NBC report, "Applications for concealed carry permits are up more than 700% from last year, according to Maryland State Police data…They went up from 1,014 from June 23 to July 11 in 2021 to over 7,165 in the same period this year."
That is still a fraction of the number of concealed pistol licenses that were issued to Washington State residents during the month of June. In the Evergreen State, June saw 11,292 CPLs issued by law enforcement agencies and the Department of Licensing. This brought the total number of active CPLs in the state to more than 655,700 as of July 1 and by now that number is likely higher.
NBC reported that "Maryland Gov. Larry Hogan relaxed restrictions on handgun permits, saying in a statement: 'In light of the ruling and to ensure compliance with the Constitution, I am directing the Maryland State Police to immediately suspend utilization of the 'good and substantial reason' standard when reviewing applications for Wear and Carry Permits.'"
Predictably, gun prohibition lobbying groups are critical of the court ruling and about easing restrictions in Maryland. NBC quoted Melissa Ladd, with Maryland Moms Demand Action for Gun Sense, who asserted, "More people carrying more guns in more places will just lead to more death and injury."
It's the same argument that has been made over the years against expanded concealed carry laws in other states, although the people typically involved in shootouts are illegally carrying firearms for which they have no permits or licenses and are frequently prohibited from possessing because of their criminal records.
Mark Pennak, president of Maryland Shall Issue, told NBC the permitting process does check people who request permits.
"Permit holders who are thoroughly investigated simply don't commit crimes," Pennak stated. "Guns are inanimate objects. They're not going to jump up and start shooting people on their own. They are tools, and they are employed by people who are demonstrated through the investigation process that they are responsible law-abiding citizens."