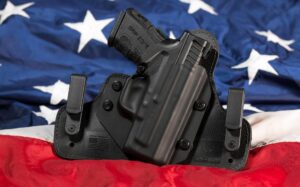 By Marcie Young | Contributing Writer
I used to not be a fan of guns. Looking at me now, that doesn't seem like me, but let me explain.
I used to be someone who believed that guns cause violence, as that seemed like the rational decision from what I heard on the news.
Now, I'm someone who advocates for the Second Amendment with all my heart, and I'm not alone. But, fewer people want to ban guns, and there's a good reason: they protect you, no questions asked. I am part of why gun sales are going up, and it's all thanks to an attempted home invasion.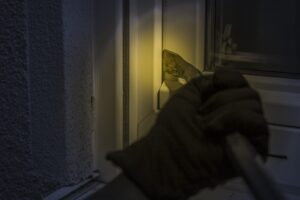 I never thought my home would be burglarized. I had nothing valuable, and I kept my home locked whenever possible. I assumed home invasions were for people who had more money than me, so that's why I didn't think I needed protection. Even though I lived in Tolleson, Arizona, which is known for its crime, I felt that no one would bother robbing me. Not only that, but I had a strong firefighter husband to protect me.
However, I learned your man isn't always going to be there. He was gone from town for a while because of training, so it was just my unborn child and me, bored at home. Don't get me wrong; I enjoy being alone sometimes, but one disadvantage was that the car was in the shop for repairs. As a quiet woman, it almost looked like no one was there.
This set of circumstances created the perfect storm for two eager thieves. I was sitting in the kitchen when they broke into my home. At first, I thought it was a solicitor being aggressive with the door, but then I discovered that it was two thieves. I managed to get a hold of the police, and they came to scare them away as I hid in the bathroom. But what would have happened if they didn't come?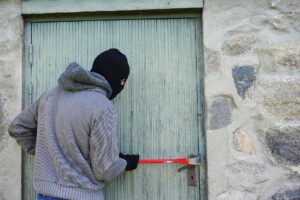 I then thought about my child, who's now a toddler. I needed to keep my own flesh and blood safe when my husband wasn't around. Not only that, but my child needs to grow into a society where protection is normalized. I want to see my child one day arm themselves and have proper education about guns. Sadly, it's challenging to do so with so much information out there. Not only that but much of the information has an agenda they want to push.
After that incident, I decided to educate myself more. I looked into how effective guns were for preventing crimes. I learned that they can prevent 2.5 million crimes, which is relieving since there are one million burglaries every year.
I even learned how to legally acquire a gun online.As a result, I'm now a proud gun owner, and I advocate for the Second Amendment until my dying day. I understand the importance of guns for people who are defenseless otherwise, whether it's expectant mothers or people who have no other voice besides the weapon they hold.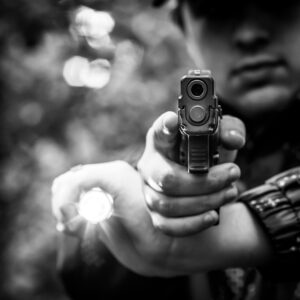 I feel like many who want to ban guns have never been in a situation where they need one to save them or are rich enough to afford the best security possible. I thought I would never be the victim of a crime, and I wouldn't wish it on the world. However, I hope more people hear my story and perhaps consider how lucky we are to live in a free nation like this. Not only that, but I understand the importance of keeping our country free.
---
After doing her BA from ASU, Marcie Young held various jobs in different industries. She is now passionate about growing her blog where she writes about various topics related to gun safety, firearms ownership, and self-defense. She became a strong advocate of the 2nd amendment after experiencing and surviving a terrible burglary at her house.