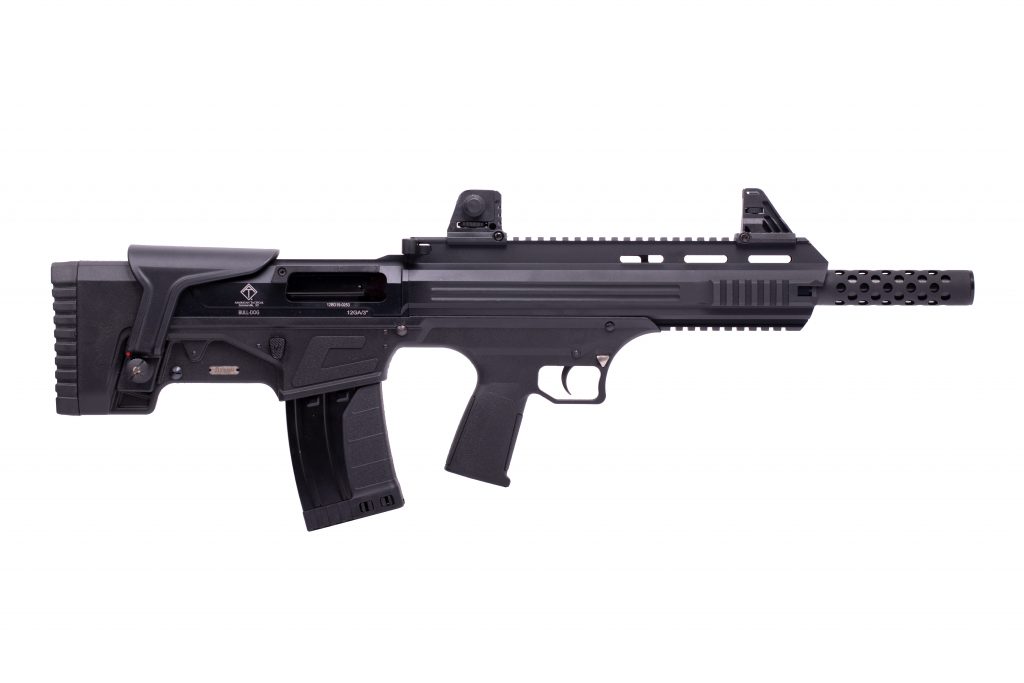 American Tactical, U.S. manufacturer and worldwide importer of firearms, ammunition and tactical equipment, has announced the introduction of the Bull-Dog Shotgun.
The Bull-Dog is American Tactical's latest import from Turkey. This shotgun offers a contemporary look and modular design while bringing function and reliability to shooters of all kinds, the company said in a press release.
According to American Tactical, the Bull-Dog is a semi-automatic 12-gauge shotgun with a 3-inch chamber. It has an 18.5-inch barrel and overall length of 26 inches. Its integral Picatinny rail system allows the shooter to use an extra magazine as a foregrip. It has removable adjustable open sights and an adjustable cheek rest and a patent-pending AR-15 style charging handle.
The shotgun includes one 5-round magazine with Picatinny cut-out. Three choke tubes are also included. Additional 5-round and 10-round magazines are available to purchase separately.
The Bull-Dog Shotgun (ATIG12BDB) has an MSRP of $499.95.
For more information on products from American Tactical, visit www.americantactical.us.