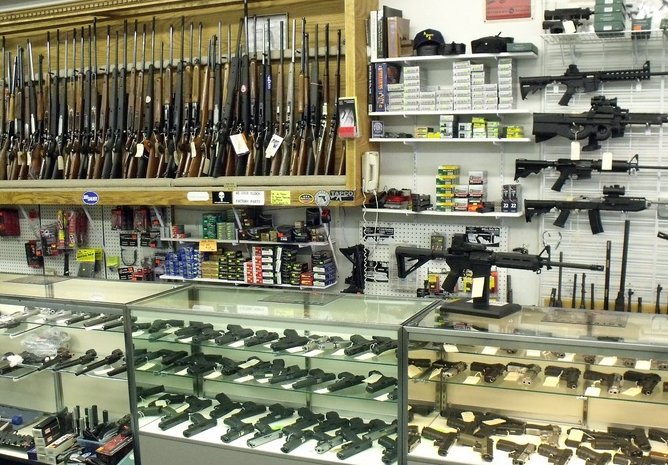 Just days before a hearing on a motion for preliminary injunction against orders banning gun stores from operating, lawyers for the County of Ventura, California, have filed documents with federal District Court Judge Consuelo B. Marshall saying the defendants, including the County, Sheriff Bill Ayub, and County Public Health Officer Dr. Robert Levin, have issued a new order to re-open firearm and ammunition dealers throughout the county.
The Second Amendment Foundation was a party to the action. In a prepared statement, SAF founder and Executive Vice President Alan Gottlieb observed, "This legal action was and remains about winning firearms freedom one lawsuit at a time. The county choosing to re-open firearm and ammunition transactions rather than face our motion in court is a victory for gun owners and the Second Amendment."
Ronda N. Baldwin-Kennedy, an attorney for the plaintiffs, said that the County's latest filing was a move to avoid losing the case early.
"The defendants were obviously wrong on the law and had no constitutional support for their frivolous arguments," she said, "so it makes sense for them to change course now. We are delighted that this lawsuit moved the County to issue another order so that our clients and the people of Ventura County can exercise their constitutional rights."
"The facts are that the Ventura County defendants made it a crime for individuals to patronize and operate firearm and ammunition retailers," added co-counsel Raymond DiGuiseppe, "and worse, these government officials banned travel for firearms and ammunition as 'non-essential'. Those are precisely the kinds of actions our Constitution was designed to protect against, so we look forward to the next phase of litigation in this lawsuit."
Ultimately, they have already admitted in court that they violated constitutionally enumerated rights," noted FPC Director of Legal Strategy, Adam Kraut. "Especially because there may be a second or third wave of COVID-19, we will seek an injunction so that they cannot do this again, should cases spike."
"Onerous California laws make access to operating gun stores a requirement to exercise your Second Amendment rights," explained CGF Chairman Gene Hoffman. "The right to self-defense is only more important during times of crisis, so Ventura Health Officer Dr. Levin appropriately changed course and issued a new order. Just as we have required of governments around the nation, gun stores in Ventura are now able to re-open."
The individuals in the case were backed and joined by SAF, the Firearms Policy Coalition (FPC) and California Gun Rights Foundation (CGF). Defendants in the case include Ventura County Sheriff William "Bill" Ayub, William T. Foley, the Director of the Ventura County Public Health Care Agency, Robert Levin, the Public Health Medical Director and Health Officer for Defendant County of Ventura, and the County of Ventura, California.