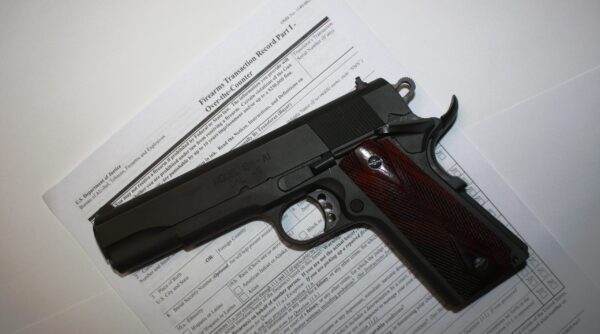 By Dave Workman
Editor-in-Chief
Newly-released data from the FBI National Instant Check System (NICS) and the National Shooting Sports Foundation shows a decline of 16.4 percent in the number of background checks from the same time last year, but it also reveals firearms sales across the are still healthy.
According to the FBI raw data, there were 2,143,982 background checks initiated during August, down from the 2,518,132 checks initiated in August 2022.
Yet, August was the 49th straight month that shows NICS background checks related to firearms transfers exceeded 1 million.
However, the NSSF announced its "adjusted" NICS check numbers, showing that an estimated 1,117,824 of those checks actually was related to a firearms transaction, which was down 13.1 percent from the 1,286,816 checks leading to a transaction in August of last year.
The NSSF actually uses a different NICS raw data figure in its calculations. The organization said this week that the raw FBI data it was using shows 2,047,515 NICS checks were initiated, which is a lower number than appears on the agency's month/year chart.
The disparity was explained via email with Mark Oliva, NSSF public affairs managing director.
"We use the FBI NICS Background Checks by Year, Month & State file," he said. "The only explanation we've received in the past is that some checks fall under 'administrative' which is why the two files do not match."
It is not clear what "administrative" means in connection with the differing NICS numbers.
According to an NSSF news release, "The adjusted NICS data were derived by subtracting out NICS purpose code permit checks and permit rechecks used by states for CCW permit application checks as well as checks on active CCW permit databases. NSSF started subtracting permit rechecks in February 2016.
"Though not a direct correlation to firearms sales, the NSSF-adjusted NICS data provide an additional picture of current market conditions," the group explained. "In addition to other purposes, NICS is used to check transactions for sales or transfers of new or used firearms."
The NSSF further stated, "The adjusted NICS data were derived by subtracting out NICS purpose code permit checks and permit rechecks used by states for CCW permit application checks as well as checks on active CCW permit databases. NSSF started subtracting permit rechecks in February 2016."