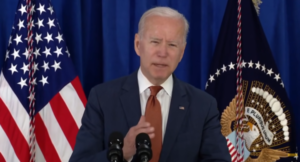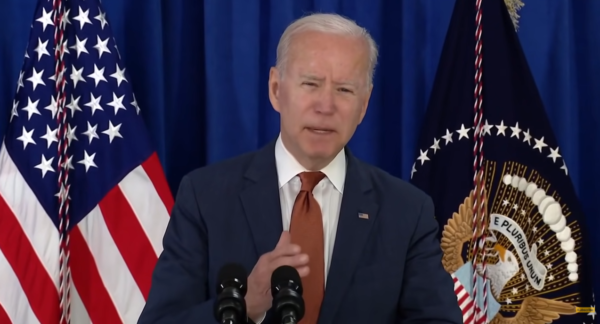 By Dave Workman
Editor-in-Chief
President Joe Biden went on the air Thursday evening to demand Congress pass legislation banning so-called "assault weapons" and "high-capacity magazines" in response to three mass shootings, while at the same time ignoring the act of an unidentified woman in Charleston, W.Va. who fatally-shot a would-be mass shooter May 25.
As reported by The Hill, Biden wants "a series of specific actions to respond to recent mass shootings." The wish list includes expanded background checks, passage of "red flag" laws and so-called "safe storage requirements." It's not clear what those might be, or how such a mandate would be enforced.
Biden insisted these are "rational, common-sense measures."
But a multi-faceted bill debated by the House Judiciary Committee dubbed the "Protecting Our Kids Act," has already drawn criticism from the Citizens Committee for the Right to Keep and Bear Arms.
"We have very serious misgivings about this legislation," said CCRKBA Chairman Alan Gottlieb, "especially about the bum's rush certain members of Congress are using. Congress needs a cooling-off period. We've seen in the past how hasty action has resulted in bad legislation, and we shouldn't be in a hurry to pass something so we can see what's in it."
According to The Hill, "The president said such measures aren't about 'taking away anyone's guns' or 'vilifying gun owners' but rather about protecting children and communities from gun violence."
Yet, critics contend Biden's proposals absolutely have to do with taking guns from people, which a ban on modern semi-auto sport/utility rifles—misrepresented routinely as "weapons of war" and standard-capacity magazines for rifles and pistols—would do.
If it's not possible to ban guns, Biden said Congress should at least raise the minimum age for buying semi-auto rifles to 21.
The House committee hearing got testy, according to Fox News, when Rep. Greg Steube (R-FL) used some of his personal firearms as props while he participated remotely from his home. Anti-gun Democrat Congresswoman Sheila Jackson Lee of Texas interrupted him, declaring, "I hope that gun is not loaded."
Steube quickly replied, "I'm at my house. I can do whatever I want with my guns."
Meanwhile, the Charleston incident got very little attention compared to the fatal shootings at a Buffalo, NY supermarket and Robb Elementary School in Uvalde, Tex. The dead would-be killer was identified as Dennis Butler. The unidentified female Samaritan with a gun took him down, preventing a tragedy. In the process she put the lie to previous claims by anti-gunners that armed citizens cannot intervene to prevent mass shootings.