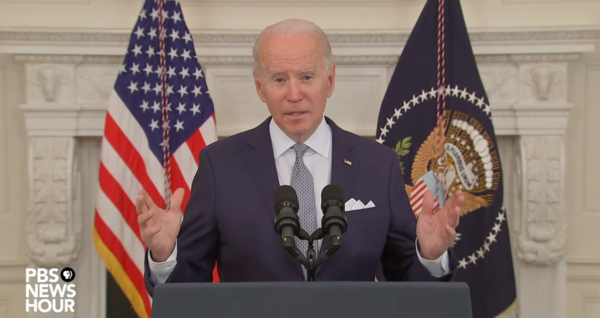 By Dave Workman
Editor-in-Chief
President Joe Biden is once again calling on Congress to take action on gun control, using the first anniversary of the Robb Elementary School shooting in Uvalde, Texas to underscore his demand.
He did virtually the same thing a week ago on the fifth anniversary of the Santa Fe High School shooting in Santa Fe, Texas.
According to ABC News, Biden stated, "In over the last year since Uvalde, our country's experienced a staggering 650 mass shootings. Well over, it's hard to say, well over 40,000 deaths due to gun violence."
The publication SA People is reporting, "There have been a staggering 237 mass shootings in the United States in the 143 days to date in 2023 in 36 of the 50 states."
In a separate report from ABC News, the news agency says there have been "at least 202 mass shootings so far this year," according to the Gun Violence Archive.
But in a report from the Associated Press, the numbers are dramatically different.
"As of May 24," the report said, "there have been at least 25 mass killing incidents in the U.S. so far in 2023, leaving at least 127 people dead, not including perpetrators who died, according to a database maintained by The Associated Press and USA Today in partnership with Northeastern University."
This media partnership has been tracking mass killings for the past ten years. USA Today is reporting, "When it comes to gun violence, our database is narrower than some tracking sites, such as the Gun Violence Archive, that include shootings that injure large numbers of people but kill no one. However, our database is broader in other ways. It includes every mass killing since 2006 from all weapons in which four or more people, excluding the offender, were killed within a 24-hour time frame. The database also includes dozens of variables on each incident, offender, victim, and weapon."
Following the Uvalde rampage—which is still under scrutiny because of the failure of police to move swiftly—Congress passed gun control legislation, but Biden says it was "not nearly enough."
"We can't end this epidemic until Congress passes some commonsense gun safety laws that keep weapons of war off our streets and out of the hands of dangerous people, until states do the same thing," Biden said, according to the ABC News report.
On Biden's wish list are the same things he's been seeking for several years: a ban on semi-auto rifles, universal background checks on all firearm transfers, and national "red flag" laws.
But Congress has been reluctant to do anything further on gun control since last summer's passage of the Bipartisan Safer Communities Act. Now, with Republicans controlling the U.S. House of Representatives, it is not likely any further gun control measures will get any traction.
Second Amendment groups are fighting back against gun laws in the wake of last June's Supreme Court ruling which struck down New York's century-old concealed carry statute. Federal lawsuits challenging gun laws in New York, New Jersey, Maryland, Illinois and elsewhere have been filed, and previous lawsuits have been given new life.
States under Democrat control have been pushing a gun control agenda, but with presidential politics warming up, guns will likely get plenty of rhetoric, but very little else. And, with such a disparity in the numbers when it comes to alleged mass shooting data, questions can be raised about the accuracy of the data.