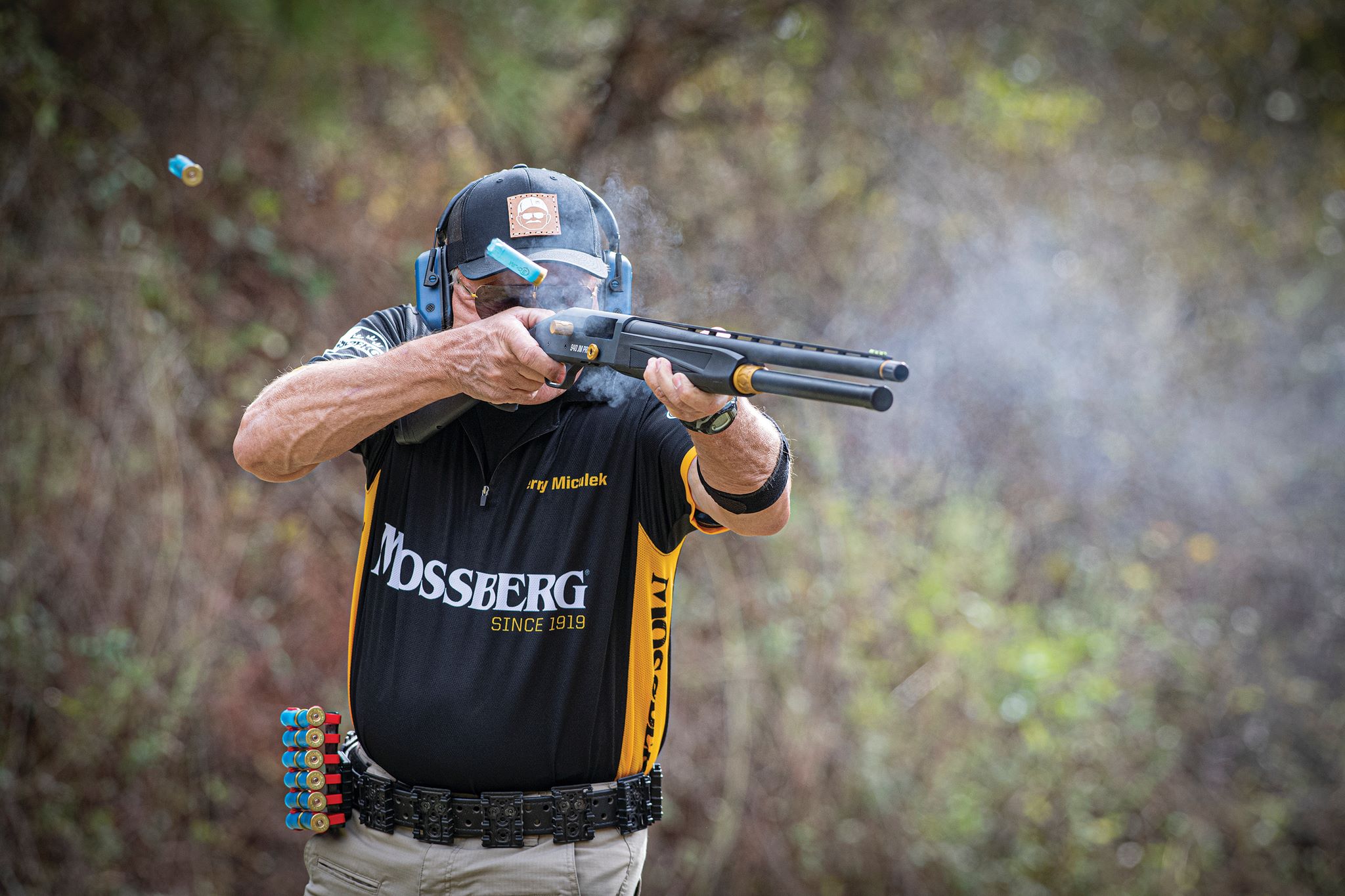 By R.K. Campbell | Contributing Editor
Images courtesy Mossberg media
The Mossberg 500 pump action shotgun I grew up with is only roughly similar to the Mossberg shotguns I use today, but I remain loyal to the brand.
The original Mossberg 500 shotgun was smooth, reliable and well finished. I took a lot of game with this shotgun over the years. There were no choke tubes. The modified choke 28-inch barrel did the business just the same.
Today, I rely upon the Mossberg 590 pump action for emergency use, while the Model 935 is a turkey gun. I keep a very nice Mossberg 930 semi-auto at home properly secured, but ready for dangerous animals or burglars. After all, even though the percentage of trouble in the village is low the possibilities are endless.

The shotgun I favor is the Mossberg Model 930 Tactical Class. There is nothing like watching a video of the Miculek family accomplishing the amazing with a Mossberg shotgun. While most of us will never achieve their standard, there are many who have mastered the shotgun to a high degree in competetion and others like myself who have practiced to the point of being "very smart" with the shotgun. As an example it isn't that difficult—a few hours a day for a month—to learn to load two shells with one hand very quickly. Lena Miculek loads four- the famous quad load- and wins competition with a shotgun similar to my own.
My guns are 930 versions. The 940 is an even better gun with changes in the gas system. The Model 930 should be cleaned about every 500 rounds, while the Model 940 will run much longer between cleanings and it allows adjustment in the stock. The 930 is a good shotgun and the 940 is simply a notch up.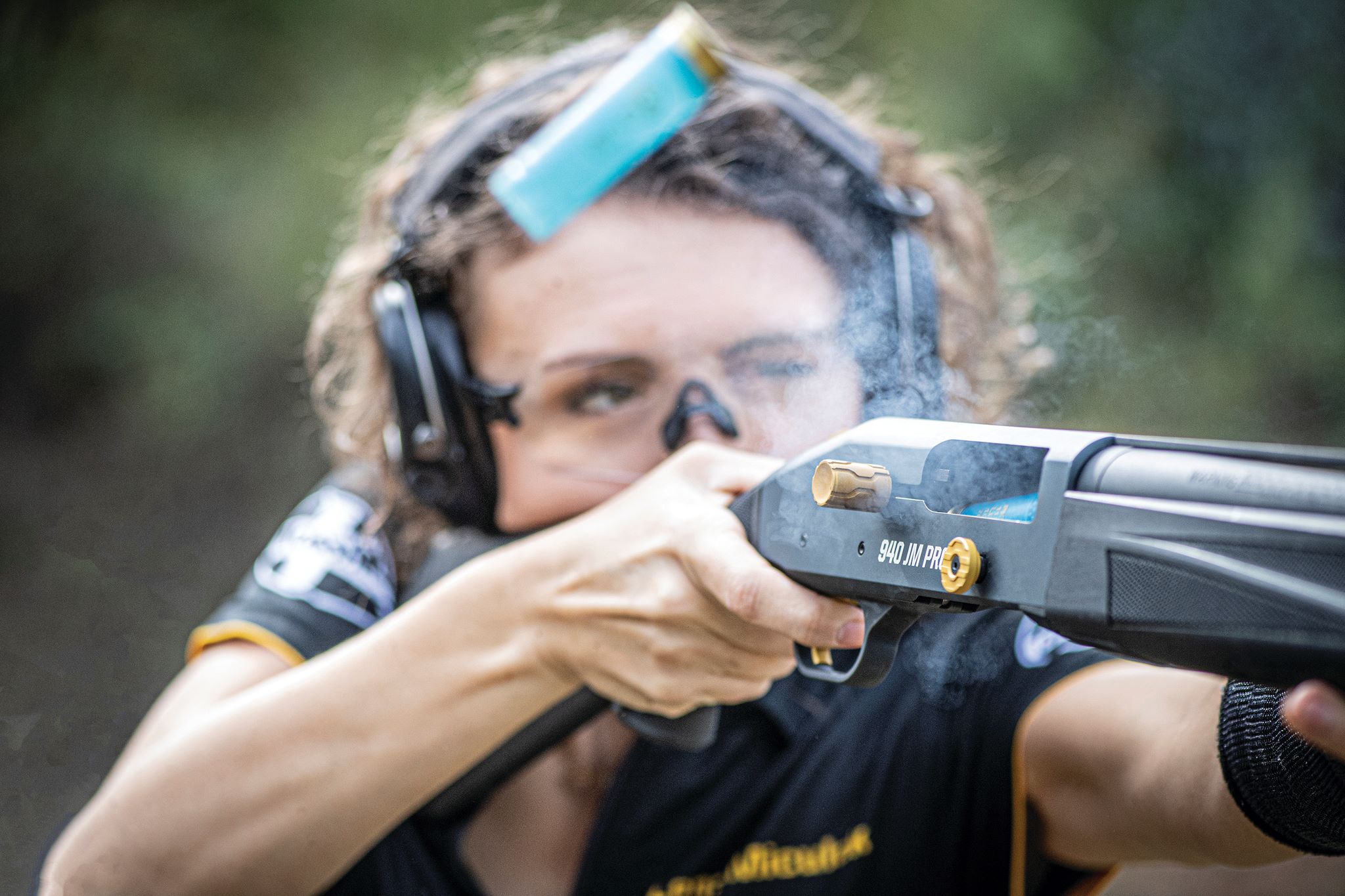 Whichever you choose, fit and finish are excellent. The 24-inch barrel handles quickly. The receiver is aluminum, which saves weight, and the safety is in the usual Mossberg position on the top tang making it accessible to right and left handed manipulation. The safety and bolt release as well as the cocking handle are extended.
The Model 930 magazine well is large enough for rapid replenishment of the ammunition supply and the extended magazine holds nine 2 ¾-inch shotgun shells. This shotgun is chambered to accept 3-inch shells, incidentally. You may not need a competetion model and there are shorter 7-shot shotguns with an 18.5-inch barrel. I simply like my shotgun.
In one of the 940 versions, the magazine tube connector, bolt handle, bolt release button, safety lever and trigger are gold tone anodized and the internal components have a nickel boron finish, which makes the gas system and coating on these Mossberg shotguns much easier to clean.
Other interesting engineering features in both the Mossberg 930 and 940 make it cycle extremely quickly. According to Mossberg, cleaning time is extended considerably in the new Model 940, to perhaps 1,500 shells. When you have a heavy practice and competition schedule, this is most welcome. If you are obtaining a new gun for 3-Gun competition, it should be the 940. For most of us, however, the Model 930 is a great choice. If cast and length of pull adjustment are important, then the Model 940 would be your first choice, as the stock on that model offers good adjustment.
My shotgun's vent rib barrel features a Hi Viz TriComp fiber optic sight. This is the ideal set up for fast handling and hitting targets. I don't like pistol grips or box magazines, but Mossberg shotguns handle like a shotgun should and offer excellent hit probability. Additional fiber optic inserts are included with some 940 versions, and Accu-Choke tubes are an advantage.
I want to center the buckshot load in personal defense training. I don't harbor the ridiculous notion that birdshot is an effective home or area defense load. I load the shotgun with reliable shells that provide a good pattern at maximum shotgun range. Most of the time these shells are Hornady Critical Defense #00 buckshot, a load which has been thoroughly proofed in the Mossberg shotguns on duty.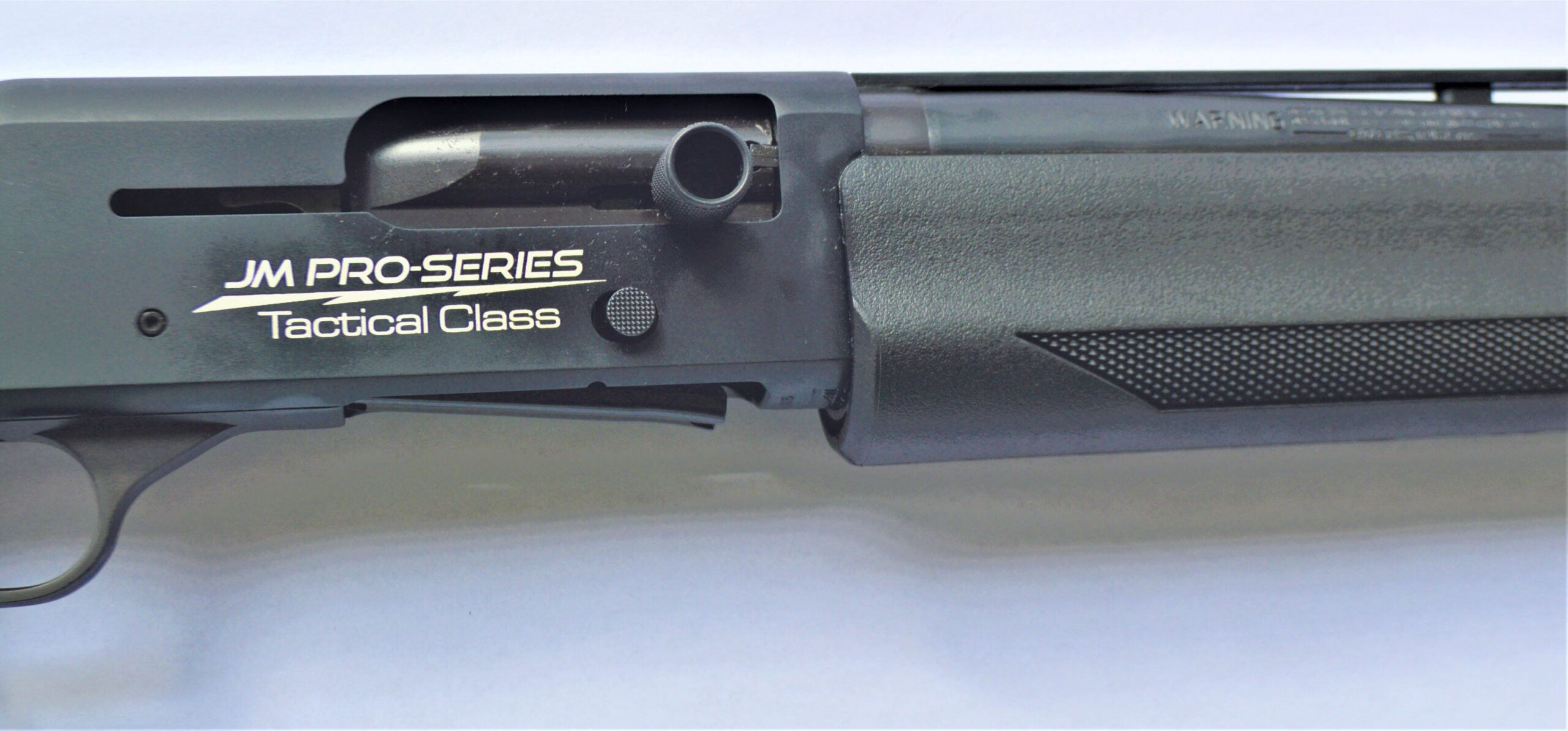 With either model of Mossberg shotgun, the forend is generous offering good purchase for a variety of shooting styles. My long serving Model 930 with its non-adjustable stock is practically ideal for most shooters. A relatively soft rubber recoil pad absorbs a good portion of recoil, which is somewhat less than found when firing the Mossberg 590, partly due to the 930's weight and partly due to the shotgun's recoil operated action.
Attention to detail is evident with a unique cocked hammer indicator located in the trigger guard. The trigger action of a shotgun isn't as critical as a rifle or handgun, but feature a rapid reset. The trigger on my proven Mossberg 930 breaks smoothly with a sharp reset at just over 4 pounds. I rely on the Mossberg 930 and train often enough to maintain proficiency.
This is a great shotgun that offers pride of ownership and excellent protection. Sporting use is also a good reason for owning the 930. If it ever wears out I will replace it with a 940. I think that will be a long, long time.
Specifications:
Action Type: gas-operated, semi-automatic shotgun
Chambering: 12-ga., 2 ¾" and 3" shells
Receiver: hard-anodized aluminum, drilled-and-tapped for optics
Barrel: 24″ vented rib, smooth bore
Magazine: tubular, matte black,
Front Sight: HIVIZ fiber-optic, interchangeable
Trigger Guard: aluminum
Safety: tang-mounted slider, metallic
Fore–end: checkered black polymer
Buttstock: checkered black polymer
Recoil Pad: textured and vented black rubber
Drop at Comb: 1.35″
Drop at Heel: 2.15″
Length of Pull: adjustable, 13″-14.25″ using provided spacers
Choke: Accu Choke
Overall Length: 44.75″
Trigger Pull: 4.2
Weight: 7 lbs., 12 ozs