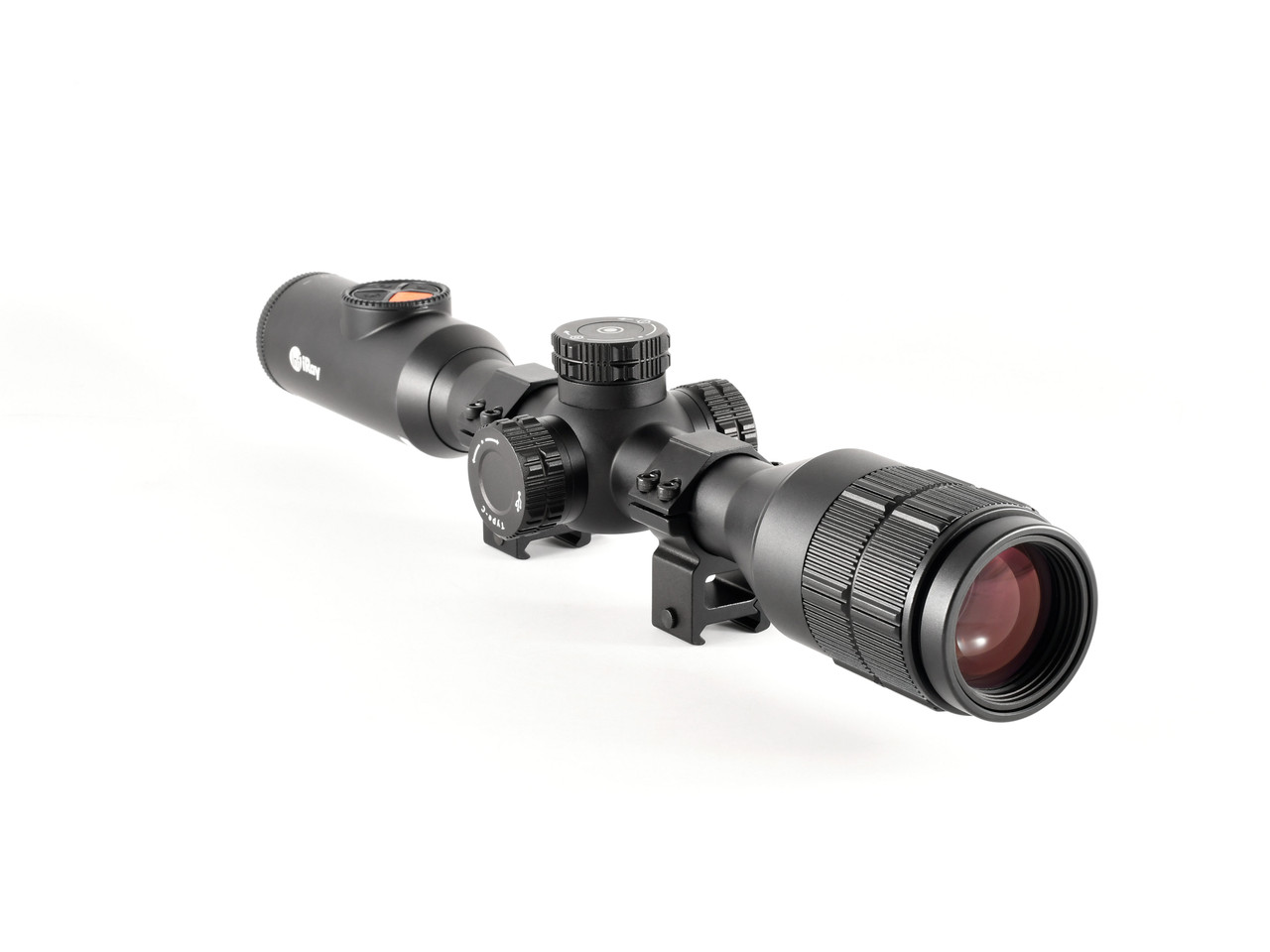 iRayUSA, a Texas-based designer, manufacturer, and distributor of premium thermal night vision devices, announced today the release of a new thermal rifle scope, the InfiRay Outdoor BOLT Digital TD50L.
The InfiRay Outdoor BOLT Digital TD50L is a high-performance digital night vision optic with classic aesthetics and excellent low-light sensitivity. The TD50L is built around an ultra-sensitive 1440×1080 CMOS Sensor with multiple imaging modes and a 600-yard viewing range.
"The BOLT TD50L is an exciting addition to the innovative and popular BOLT family of night vision scopes from InfiRay Outdoor" stated Angelo Brewer, Director of Operations, iRayUSA. "With the addition of CMOS based sensors, the BOLT TD50L gives customers an additional tool to bridge day-to-night and has a broader price point appeal" continued Brewer.
The BOLT Digital TD50L is available with a 50mm objective lens, 6 reticle types and 4 reticle colors, and features 16GB of internal storage and seamless WiFi streaming. Additional features include a 4X continuous zoom, picture-in-picture mode and an optional, external Infrared Illuminator. Powered by a dual-battery design with 13+ hour run time and protected with an IP67 rating, the TD50L can last all night in any hunting conditions. The BOLT Digital TD50L has a suggested retail price of $1499 and will be available through authorized iRayUSA dealers this month. As with all products distributed by iRayUSA, the BOLT Digital TD50L comes with a 5-year warranty, with a 1-week turnaround process. A full list of specifications and an authorized dealer locator can be found on the iRayUSA website, www.irayusa.com.