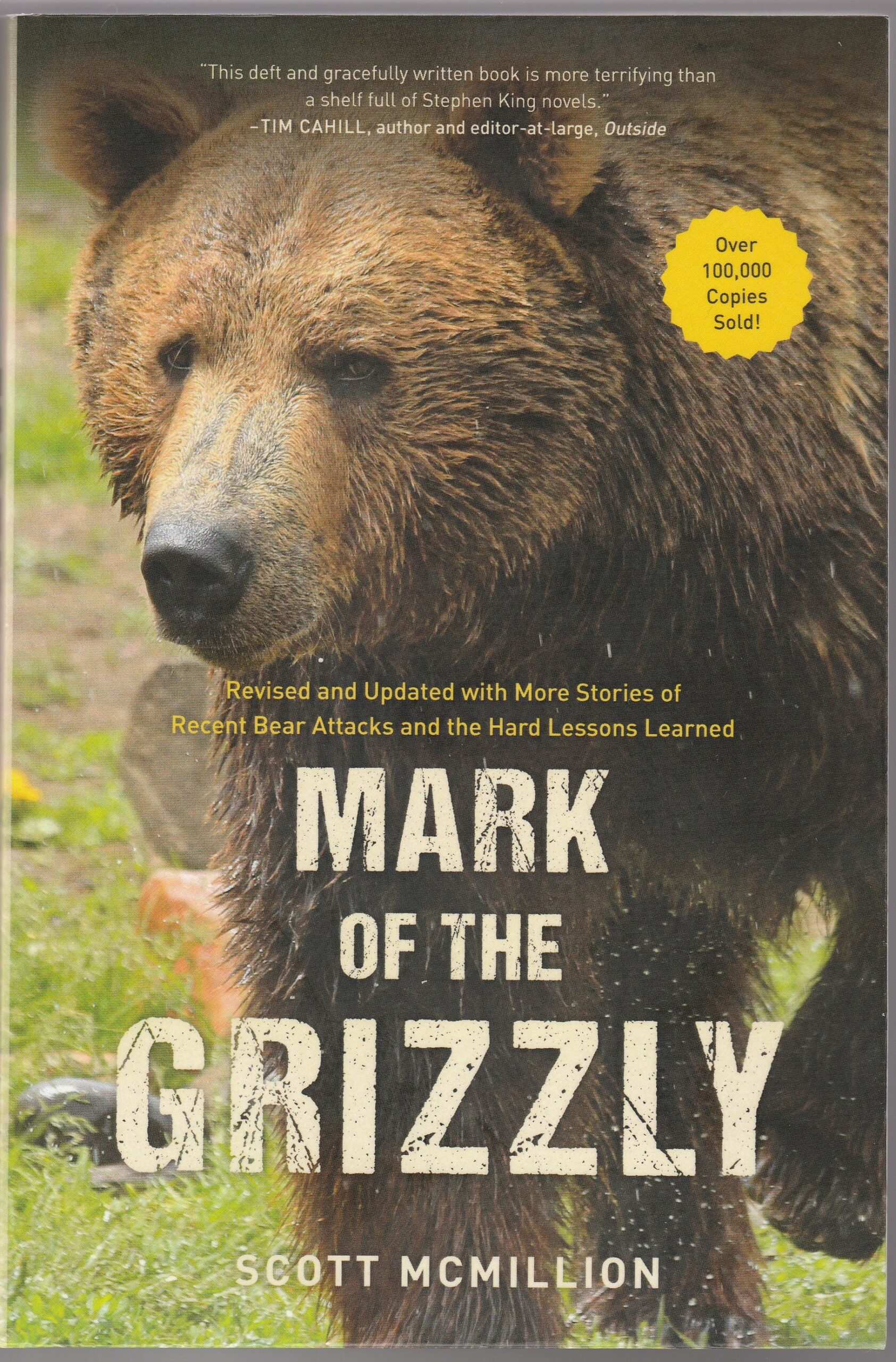 By Scott McMillion
Available from:
Rowman & Littlefield
1-800-462-6420
287 pages
$18.95 + shipping and tax
Email: customercare@nbnbooks.com
This 287-page paperback differs from most bear attack compilations as it tends to show the bear's point of view more while trying to delve into the causes of the attack and ways it could have been prevented.
The thorny issues of grizzly bear conservation are covered objectively as are how these attacks impact them. The relatively rare predatory attacks such as the sow with two cubs that attacked and ate wildlife photographer John Petranyi in Glacier National Park in Montana are there, as is the case of the bears that tore into three tents mauling six people in Banff National Park in Canada. Both of these were entirely unprovoked.
Grizzly bears find a tent to be no obstacle, tearing through them as though they were so much wet newspaper. Many a camper's worse fear has always been a bear coming through the wall of their tent in the middle of the night and it sometimes happens.
Readers will also find the tragic story of Timothy Treadwell, a man of questionable sanity who was the self-appointed protector of the grizzly bears in Alaska's Katmai National Park, and who seemed to believe that he had transitioned to become some sort of bear. Treadwell and his girlfriend, Amie Huegenard, were attacked and eaten by a bear in early October 2003. Treadwell, whose real name was Timothy William Dexter, was co-founder of Grizzly People.
Another incident involved wildlife photographer and bear advocate Jim Cole, who was mauled twice by bears that he only saw when they were a few feet away. The second time took off most of his face, but he did survive.
Troy Hurtubise tried to build a bear proof suit for protection against grizzly bears. It was a cumbersome, oversize thing but he failed to find a bear to test it with. The bears probably took one look at that strange monster and left.
The stories continue and the author tries to break down each scenario as to what went wrong and if they could somehow have been prevented. There are many suggestions proposed but as a formerly licensed Alaskan trapper who has lived among grizzly bears I say that nothing trumps a fast and accurate gun when the blue chips are down and it's him or you.—Jim Dickson