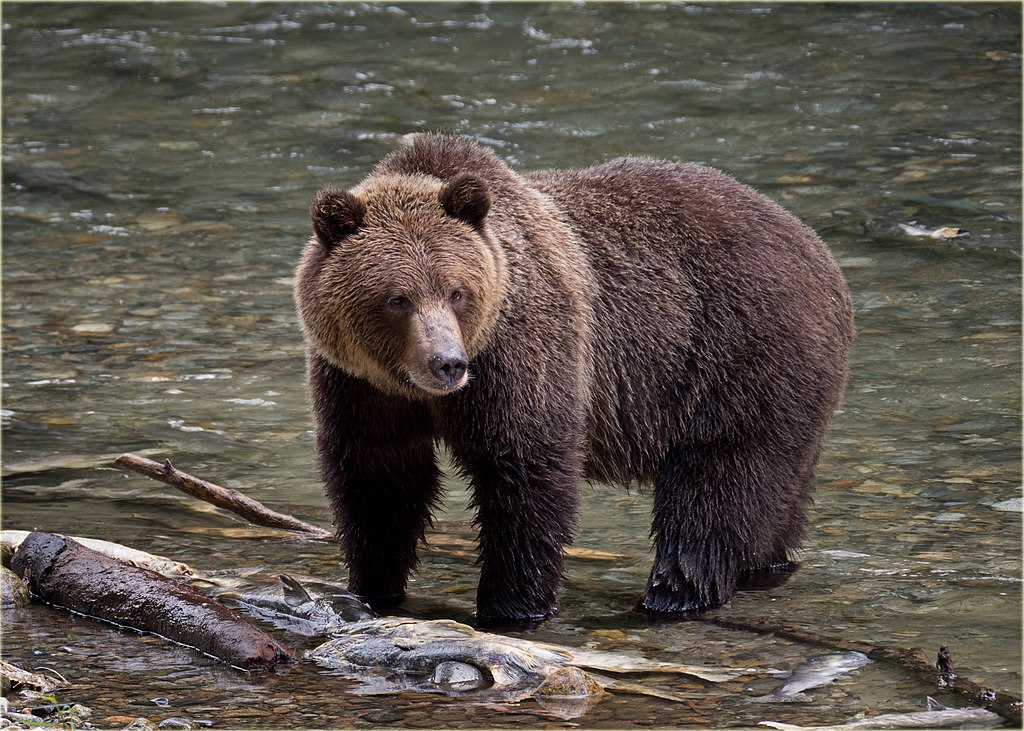 By Dave Workman
Editor-in-Chief
While a number of environmentalists and what one report described as "left-wing eco groups" are backing a plan by the Biden administration to re-introduce grizzly bears to Washington State's North Cascades, opposition to the scheme is growing as well, and Evergreen State hunters may find themselves caught in the middle of a political brawl.
Fox News is reporting that a "wide range of livestock and agriculture industry groups, in addition to state and local governments" are opposing the plan." Identified as major opponents are the National Cattlemen's Beef Association (NCBA), Public Lands Council (PLC) and American Farm Bureau Federation (AFBF).
But sportsmen and women are also looking at the proposal with more than just mere skepticism. The proposal has the attention of the regional outdoor magazine Northwest Sportsman, and a public meeting on the subject drew plenty of opposition from people living in Okanogan County, where the bears would be likely released.
On the other side, one report noted, "A coalition of conservation groups and tribal representatives said in a news release that restoring grizzlies to the North Cascades would greatly benefit the ecosystem."
But what will happen to the region's mule deer population, along with cattle and other livestock? Some grizzly plan supporters have suggested hunters are just selfish, and ranchers are worried only about their profits.
A recent Seattle Times report said reintroduction of the big Apex predators does not alarm some "experts," but in the same paragraph there was this caveat: "But backcountry travelers should still take additional precautions, according to multiple wildlife biologists, naturalists and guides who recreate extensively in grizzly bear country."
The Fox News report quoted a letter from the Chelan County Commission, which emphasized their opposition to the grizzly bear reintroduction proposal. The letter predicted "likely adverse impacts" to the local communities, which are largely agricultural, and livestock oriented (cattle and sheep).
The proposal was shelved by the federal government during the Trump administration, but with Joe Biden now in the Oval Office, then proposal is warming up anew. Proponents largely do not live within the North Cascades region where the bear recovery project would occur. Many opponents, however, live and work in the region, or enjoy hunting and fishing there.
Published reports say the proposal currently on the table would find the government releasing "up to seven grizzly bears annually…over the course of the next five to 10 years." Ultimately, the goal is to have as many as 200 bears in the region.
The region is represented by U.S. Rep. Dan Newhouse, a Republican and an outspoken opponent of the reintroduction proposal. He has expressed the frustration of his constituents, who believe they are being largely ignored.
The Seattle Times acknowledged there have been deadly incidents in recent memory. In September, two separate incidents involving hunters occurred in Idaho. That same month, two hikers in Alberta's Banff National Park were killed, and a woman was killed by a bear near Yellowstone National Park in July.
Back in July 2022, a woman was dragged from her tent and killed by a grizzly near Ovando, Mont.
Grizzly-human encounters may be a rare event, but the odds increase exponentially if bears are released in areas where large numbers of people live or recreate (i.e. backpacking, hiking, hunting, fishing or camping).
As noted by the Washington Standard, there are two options for reintroducing/reviving grizzly numbers in the North Cascades. They both involve bear releases of between three and seven bears annually. A third option is to leave things as they are and let nature take its course.