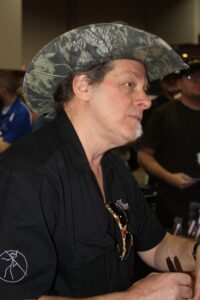 by Lee Williams
SAF Investigative Journalism Project
Hard rocker Ted Nugent has resigned from the board of the National Rifle Association.
Nugent resigned because he has accepted a position as the national spokesman for Hunter's Nation, and his contract requires exclusivity.
Nugent was first elected to the 76-member NRA board of directors in 1995. Over the years, he has appeared on NRA television and internet-based shows, and is a well-known supporter of hunting, conservation and gun rights.
Despite his fame and popularity, Nugent never donated any money to NRA. In fact, in 2017, the NRA had to pay him more than $60,000 to autograph guitars, which were later auctioned off during Friends of the NRA fundraising dinners, according to a November 2019 report in the Wall Street Journal.
Nugent, 73, was born in Detroit and is known as the "Motor City Madman." He has released more than 30 records.