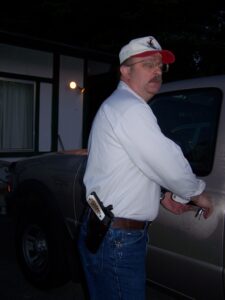 By Paul Lathrop
Contributing Editor
The City of Charleston, S.C. doesn't want you to open carry your firearm despite a new state law coming into effect on Aug. 15 that allows the practice.
South Carolina Gov. Henry McMaster signed a bill that will take effect next month, allowing residents of the Palmetto State who have a concealed carry permit to carry their firearms openly if they choose.
According to a story on Charleston City Paper, members of various city boards in Charleston are working to stop that before it gets started.
"We want to ensure that people are able to exercise their First Amendment rights, but in doing that, we want to make sure we maintain order and safety and use and enjoyment of all public areas for those who may not be engaged in that activity," Charleston's assistant corporation counsel Steve Ruemelin said during a July 19 joint meeting of the city's public safety and recreation commissions.
City Councilman Harry Griffin said of the new rules, "There are many other people out there like me that practice good, proper gun safety, but when we have an event that could have two polar opposite groups out there protesting, it just isn't a good idea to have a weapon out there. I hope that our citizens see that this is a common-sense approach to making sure that everybody stays safe while you exercise that freedom of assembly."
According to the story, if you are going to an event in Charleston when the new city ordinances take effect, you will not be allowed to open carry. The issue here is what the city considers an event. Demonstrations are included as events. According to Charleston's definition, a demonstration can be as small as one single person.