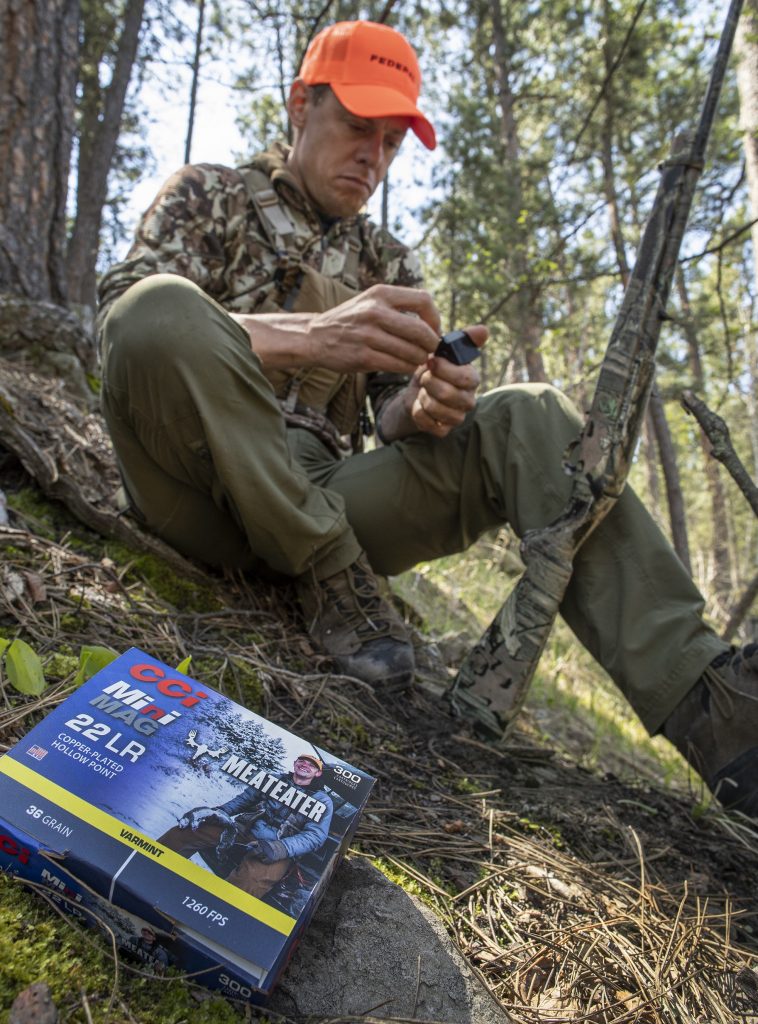 MeatEater's Steven Rinella relies on high-quality rimfire ammunition to put small game on his plate.
That's why CCI partnered with this renowned conservationist, author and hunter on an exclusive new line of ammunition, featuring CCI's proven Copper-22, Mini-Mag and Maxi-Mag loads. Shipments of these new products have begun to arrive at dealers.
Copper-22 is constructed from a unique mix of copper particles and polymer compressed into an accurate, potent, 21-grain hollow-point bullet. The time-tested and proven Mini-Mag 22 LR offers peak velocities, and a proven, accurate copper-plated hollow point bullet design. CCI Maxi-Mag is one of the most accurate and fastest 22 WMR cartridges on the market. Its jacketed hollow-point bullet design transfers tremendous energy to the target on impact. All loads feature clean-burning propellants and reliable CCI priming to ensure the most consistent ballistics.
"These three loads are what fills Steven Rinella's freezer with small game," said CCI Rimfire Product Director Rick Stoeckel. "His field-to-table lifestyle has made him a household name among hunters from all walks of life. We are very proud and excited to release this new line of special-edition rimfire ammunition to our customers and his fans."
Features & Benefits
The official rimfire ammunition of MeatEater
Copper-22, Mini-Mag and Maxi-Mag loads with new packaging highlighting the partnership
Accurate, reliable performance on small game and varmints
Clean-burning propellants
Reliable cycling
Surefire CCI priming