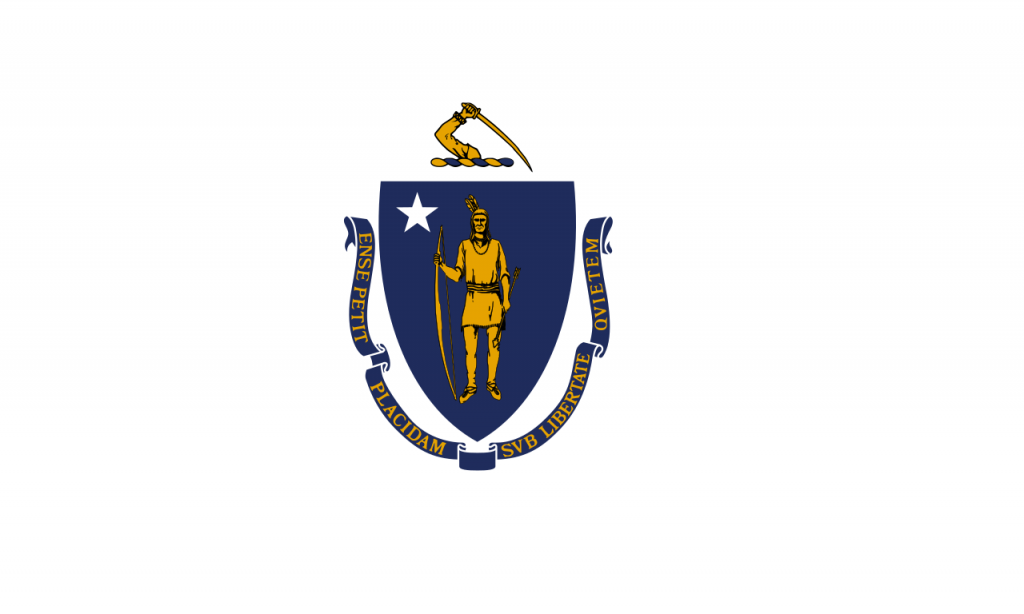 By Dave Workman | Editor-in-Chief
The Gun Owners Action League (GOAL) in Massachusetts has filed a federal lawsuit on behalf of Lowell resident Thayer Eastman against Police Supt. Raymond K. Richardson, in his official capacity, for "failure to process firearms licenses in a timely fashion."
But it's a case that could have far-reaching ramifications because of similar situations in other jurisdictions relating to how local issuing authorities are reacting to the continuing coronavirus situation.
The legal action reflects a growing frustration among gun owners as far away as the Pacific Northwest, where law enforcement agencies have "suspended" the application process for concealed pistol licenses.
The lawsuit was filed in U.S. District Court for the District of Massachusetts. Plaintiffs are represented by attorney Steven Foley of Worcester. The case is known as Eastman v. Richardson.
The case has a similar theme to a federal complaint filed days ago in Illinois by the Second Amendment Foundation and Illinois State Rifle Association. There, the Illinois State Police drags its feet on the issuance of FOID cards.
In Massachusetts, according to GOAL Executive Director Jim Wallace, "most cities and towns were refusing to process applications for new people wishing to exercise their Second Amendment civil rights."
"The public health crisis also brought about public turmoil and other events caused by civil unrest and critical public safety concerns," Wallace explained in a prepared statement. "This brought about a rush of residents who wanted to take responsibility for their own safety."
"While understanding the public health scare," Wallace's statement noted, "we also expect to be able to exercise our Constitutional rights without interruption. After the initial shut down, the City of Lowell had months to establish a process to deal with new firearm applicants and chose not to."
The GOAL lawsuit notes, "There are no provisions in the law that permit a licensing authority to refuse to accept and process firearms license applications."
Three-thousand miles to the west via Interstate 90, growing numbers of frustrated Washington State gun owners are grumbling that sheriffs and police departments are now into their fourth month of not accepting applications for new concealed pistol licenses. While the problem in Massachusetts deals with licenses to possess firearms, out in the Evergreen State, it's the constitutional right to bear arms at the heart of the problem. So far, no lawsuit has been filed.
But just like Massachusetts, there are no provisions in Washington statute dealing with concealed pistol license applications that allow a licensing agency to refuse to accept and process a completed CPL application. In order to complete the application, fingerprints must be taken, and these agencies are not taking fingerprints because that requires close personal contact between the applicant and a department employee.
Critics argue there are solutions to this dilemma and they are simple. Applicants can be required to wear a mask and wash their hands immediately prior to being fingerprinted. Employees can wear masks and latex gloves. This is precisely how the Cowlitz County Sheriff's Office is handling the process, as noted on the agency's website: "There are only two people allowed in the lobby at a time and masks are required, they will be provided if you do not have one. Before we take you back for fingerprints, we will have you sanitize your hands and ask you a couple basic questions."
Here's the critical line in the Washington statute: "The issuing authority shall not refuse to accept completed applications for concealed pistol licenses during regular business hours."
The question from gun owners is simple. If Cowlitz County can do this, why can't other counties?
Speaking from Massachusetts, Wallace acknowledged the Commonwealth "has an antiquated and cumbersome firearm licensing system that has never proven to be a public safety benefit."
"If the government is going to force us to be saddled with such a system," he observed, "it is their responsibility to make it work. That especially includes during a health and public safety crisis. The right to defend yourself and loved ones is at the core of the Second Amendment."
The Massachusetts State Constitution says this: "The people have a right to keep and to bear arms for the common defence. And as, in time of peace, armies are dangerous to liberty, they ought not to be maintained without the consent of the legislature; and the military power shall always be held in an exact subordination to the civil authority, and be governed by it.
Washington's State Constitution says this: "The right of the individual citizen to bear arms in defense of himself, or the state, shall not be impaired, but nothing in this section shall be construed as authorizing individuals or corporations to organize, maintain or employ an armed body of men."
Since June 2010, under provisions of McDonald v. City of Chicago—the landmark Second Amendment Foundation case decided by the U.S. Supreme Court—the Second Amendment has been incorporated to the states via the 14th Amendment. As gun rights activists contend, the right to keep and bear arms is therefore, practically speaking, carved in granite and there is nothing that allows any agency to suspend this or any other constitutionally enumerated right because of a virus.
Recently, the Citizens Committee for the Right to Keep and Bear Arms—SAF's sister organization—took Seattle and King County agencies to task for the continuing "suspension" of the CPL application process by not taking fingerprints. With Seattle the scene of not-so-peaceful demonstrations and one recent riot during which 59 police officers were injured, there has been a spike in gun sales and an accompanying growing demand for CPLs, for which people currently can't even apply.
CCRKBA Chairman Alan Gottlieb issued a statement, in which he observed, "Preventing people from applying for a concealed pistol license is tantamount to denying them their right to bear arms under the state and federal constitutions."