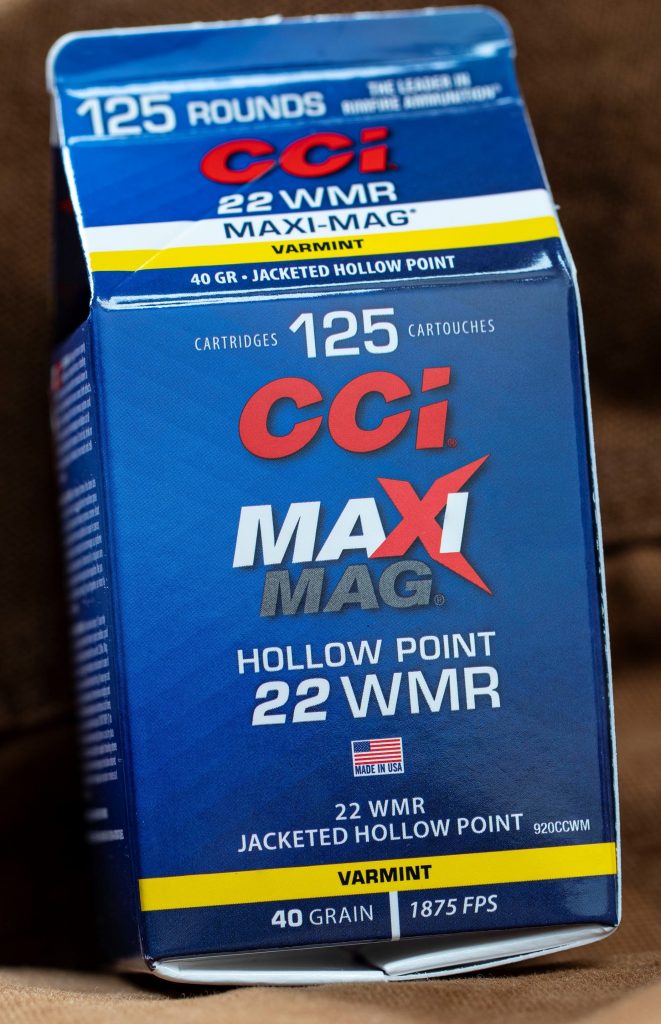 CCI has announced new "Pour Packs" of popular rimfire ammunition for smallbore shooters and hunters, containing 125 rounds in the convenient package.
The selections are .22 WMR with a 30-grain VNT bullet, a .17 HMR round with a 17-grain VNT, and another .22 WMR with a 40-grain Maxi-Mag jacketed hollowpoint. Shipments of this new package have already started arriving at gun shops and retailers across the country, CCI said.
Containers can be closed after each use.
The VNT bullet offers both long range accuracy and explosive terminal performance, CCI said, and the Maxi-Mag JHP is a proven performer both at the range and in the field.