The Citizens Committee for the Right to Keep and Bear Arms today is encouraging gun owners to support an effort by Congressman Mike Kelly (R-PA) to restrict funding related to the United Nations Arms Trade Treaty in the National Defense Authorization Bill (HR 1960).
"Gun prohibitionists know the treaty hasn't even been signed yet by the United States," noted CCRKBA Chairman Alan Gottlieb. "They also know it has slim chance of being ratified by the Senate, but here they are, already trying to grab taxpayer dollars to essentially enforce conditions of a treaty we're not going to adopt."
He said the list of people now urging opposition to the Kelly Amendment is reason enough for gun owners to contact their congressional representative in support of the measure. The lineup of opponents includes the Arms Control Association, Oxfam America, Amnesty International USA, the American Values Network, Peace Action West and others.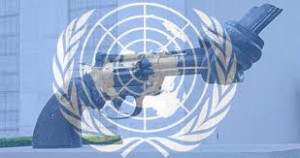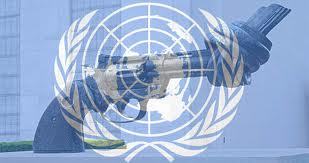 "Global gun control fanatics want this country to help pay for a program created by a treaty our Senate won't ratify," Gottlieb observed. "Our national defense dollars will be much better spent on arms and equipment for our military, rather than on some Pollyanna scheme to push international firearms restrictions that could ultimately threaten Second Amendment sovereignty."
The Kelly Amendment simply states, "None of the funds authorized to be appropriated by this Act or otherwise made available for fiscal year 2014 or any fiscal year thereafter for the Department of Defense may be obligated or expended to implement the Arms Trade Treaty, or to make any change to existing  programs, projects, or activities as approved by Congress  in furtherance of, pursuant or, or otherwise to implement the Arms Trade Treaty, unless the Arms Trade Treaty has been signed by the President, received the advice and consent of the Senate, and has been the subject of implementing legislation by the Congress."
"The time has come for American taxpayers to stop financing international feel-good programs that do nothing for our national security," Gottlieb said. "We can no longer afford to bankroll the UN's Utopian fantasy projects."
With more than 650,000 members and supporters nationwide, the Citizens Committee for the Right to Keep and Bear Arms (www.ccrkba.org) is one of the nation's premier gun rights organizations. As a non-profit organization, the Citizens Committee is dedicated to preserving firearms freedoms through active lobbying of elected officials and facilitating grass-roots organization of gun rights activists in local communities throughout the United States.