By Dave Workman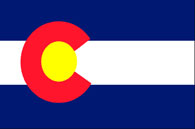 Senior Editor
It will be a first and a last for Colorado's "Freedom Shoot," a high-capacity competition scheduled June 29-30 by Victory Defense Consulting at the Pawnee Sportsmen's Center in Briggsdale.
Victory Defense is holding the event in partnership with several high-profile companies including MAGPUL, Blackhawk!, CorBon ammunition, Thunder Beast Arms, The MOD Armory, Executive Security International and White Raven Communications. There will be cash prizes. Merchandise and giveaways.
Megan Holly with White Raven told TGM that this shoot was put together as a family-friendly event on the eve of Colorado's new restrictive gun control laws taking effect July 1.
"We're going to hold the shoot while we can still practice our freedoms," she observed.
The Pawnee Sportsmen's Center is the largest such facility in the Centennial State, Holly explained.
The Freedom Shoot will include competition events with handgun, carbine and long-range challenges, and participants may shoot as part of a team, or individually. There will also be a shotgun event called "The Biden Challenge," and The MOD Armory will demonstrate night-vision devices.
"Due to the recent legislation that was passed by the Colorado state legislature, this could very well be the last competition of its kind held in Colorado," stated President of Victory Defense Consulting, J.J. Sutton.  "This shoot is important because it's the last shoot where one can acquire magazines that can carry, or be adapted to carry more than 15 rounds in the state of Colorado. Not only that, but the new legislation now sends jobs, manufacturers and tens of millions in revenue to other states – leaving many without jobs."
A brief schedule shows Saturday events to include handgun competitions, a speed steel challenge, carbine competition and long-range events.
Sunday's activity involved a four-person team event involving one shooter from each team involved in a series of blind challenges.
The new legislation is already being challenged by several of the state's sheriffs, who will reportedly be on hand to explain their position.